Fall is in full swing and Thanksgiving is around the corner. Fun mash ingredients like potatoes, parsnips, acorn squash, carrots, turnips are all in season. Now's the time to practice your mashes!
Mash Basics
A mash is usually made from vegetables, a touch of liquid like milk or butter, and seasonings. Once you get the hang of it, you can mix and match your favorite veggies and flavors.
The first step is to choose the veggie or veggies to mash. Once you do so, wash, peel, and trim them. Cut into uniform sized pieces so they're evenly cooked. Be sure the pieces aren't too small, or they end up absorbing too much water resulting in a runny mash.
Once the ingredients are prepped, here are your basic steps:
Cook: Add vegetable(s) to a large pot and cover with cool liquid by a few inches. Bring to a boil. Reduce heat and simmer and cook until done (cooking time will vary by vegetable). Remove from stove and drain through a colander; let cool slightly.
Mash: Transfer cooked veggies to a large bowl or the bowl of an electric mixer. Mash with a potato masher by hand or use the whip attachment until mixture is smooth and free of lumps. Be sure they're smooth before adding liquids or they'll remain lumpy.
Add flavor: Add butter, milk, and seasoning to the mixture. Mix to combine to flavor is evenly distributed.
The Veggies
Though sweet and white potatoes are the most popular, mashes can be made out of other root vegetables, like parsnips, carrots or celery root. You can combine different veggies like parsnips and turnips, sweet potatoes and carrots, or even a few different varieties of potatoes.
The Flavor
To keep the moisture in, add a touch of milk, nonfat Greek yogurt, oil or unsalted butter. Be sure to add it after the mixture is smooth and free of lumps.
The next step is adding the seasonings. You can go sweet or savory. Here are few delicious combinations:
Add honey and brown sugar to mashed sweet potatoes.
Add reduced fat sour cream and chives to mashed Yukon gold potatoes.
Add curry powder, reduced fat Greek yogurt and mango chutney to mashed sweet potatoes.
Add garlic, low fat buttermilk and chives to mashed russet potatoes and celery root.
Add olive oil and ground mace to a combo of mashed sweet and russet potatoes.
Recipes to try:
Toby Amidor, MS, RD, CDN, is a registered dietitian and consultant who specializes in food safety and culinary nutrition. See Toby's full bio »
More posts from Toby Amidor.
Similar Posts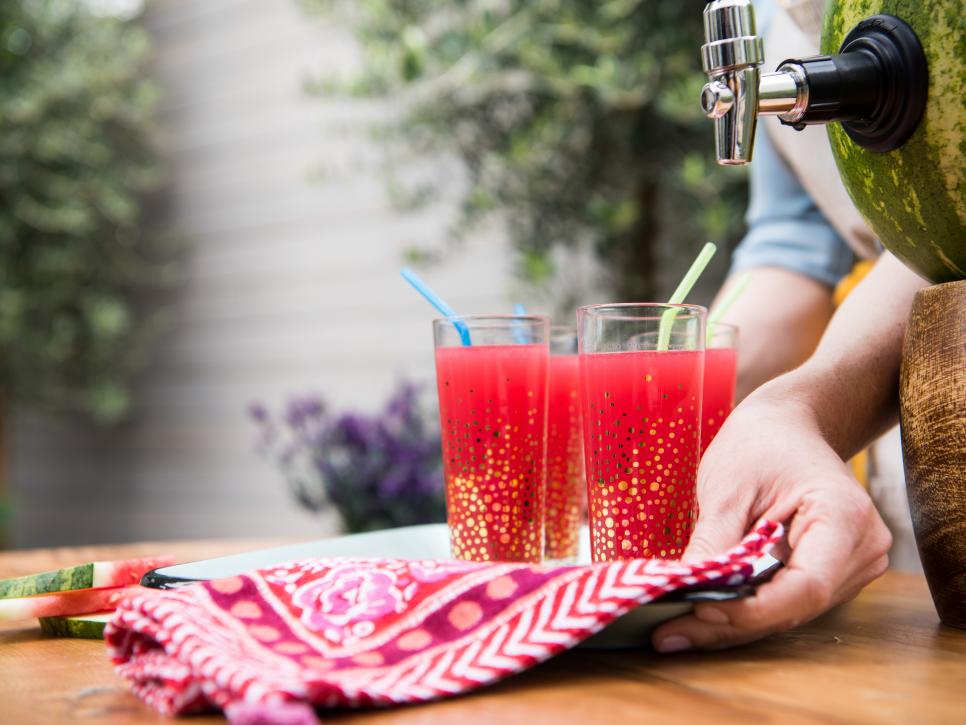 Tips and ideas for enjoying watermelon....