Now apple season is in full swing, there's even more reason to get your "apple a day"—and then some. According to the US Apple Association, US orchards produce nearly 100 varieties of apples, but 15 varieties make up about 90 percent of production. Those 15 include Braeburn, Crispin, Empire, Fuji, Gala, Ginger Gold, Golden Delicious, Granny Smith, Honey Crisp, Idared, Jonagold, Jonathan, McIntosh, Red Delicious, and Rome apples. For more details on their respective taste and textures, check out the US apple association's chart
In October, Braeburn, Crispin, Idared, and Jonagold apples are just starting their harvest season. While most apple varieties stay in season for many months, harvest for the Ginger gold ends in Novermber, so grab them while you can!
Apples make great snacks on their own, but there are many other ways to enjoy them as well. Here are a few suggestions on how to use up the bounty of fall, and the best apples to do the job
Baking
When it comes to muffins and breads, apples deliver sweetness and moisture. They're also great for baking whole with fall spices. Try baking with these varieties:
Jonathan,
Granny Smith
Idared
Rome
Sunny Anderson's Baked Apple with Crisp Topping (pictured at top)
Salads
These varieties lend fantastic bite and tart sweetness to salads:
Empire
Fuji
Gala
Ginger Gold
Golden Delicious
Michael Symon's Beet and Apple Salad
Sauces
Make homemade applesauce with these varieties, and you won't miss those store-bought snack packs:
Gala
Honeycrisp
Golden Delicious
Granny Smith
Idared
Mcintosh
Rome
Ina Garten's Homemade Applesauce
The Neely's Homemade Applesauce
Pies
For pie-making, seven apple types stand up especially well to the heat. Try using these or any mix of them next time you want to show off your pie-making skills:
Crispin
Golden Delicious
Granny Smith
Honey Crisp
Idared
McIntosh
Rome
 Tell us: What's your favorite variety of apple?
More posts from anichols.
Similar Posts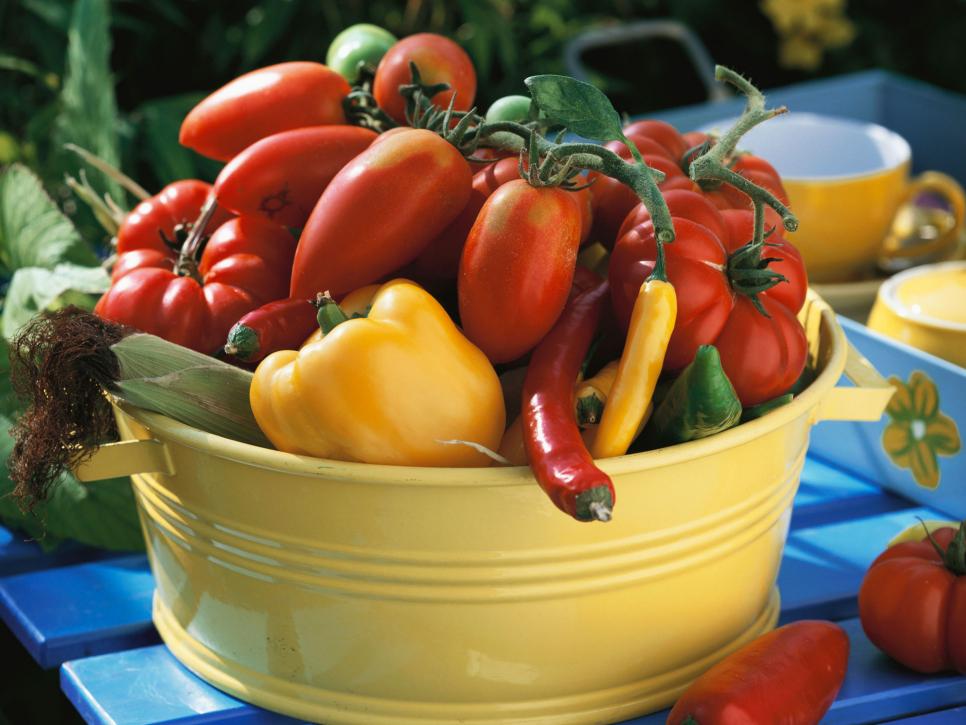 Check out these fresh ways to use an abundance of summer produce....