You can probably figure out that candy isn't the healthiest option, but this time of year it's pretty much unavoidable. Explore the options below for improved candy picks.
Instead of: King size candy bar
Choose: Mini "fun size" bar
The Payoff: An average savings of 475 calories and more than 20 grams of fat
Instead of: Candy apple
Choose: Apple slices dipped in peanut butter
The Payoff: Less sugar, plus you'll get good-for-you nutrients like healthy fat
Instead of: Chewy taffy
Choose: Sugarless gum
The Payoff:  A 100-percent reduction in calories (most sugarless gum has none), plus a healthier mouth; taffy can do some serious damage to your teeth.
Instead of: Candy Corn
Choose: Homemade caramels
The Payoff: Less processed sweeteners and no artificial colors. Read ingredient labels on all of your Halloween candy, you'd be surprised at what's in some of them.
Instead of: Jelly beans
Choose: A lollipop
The Payoff: A portion controlled goodie instead of mindless sugary shoveling.
You Might Also Like:
Dana Angelo White, MS, RD, ATC, is a registered dietitian, certified athletic trainer and owner of Dana White Nutrition, Inc., which specializes in culinary and sports nutrition. See Dana's full bio »

More posts from Dana Angelo White.
Similar Posts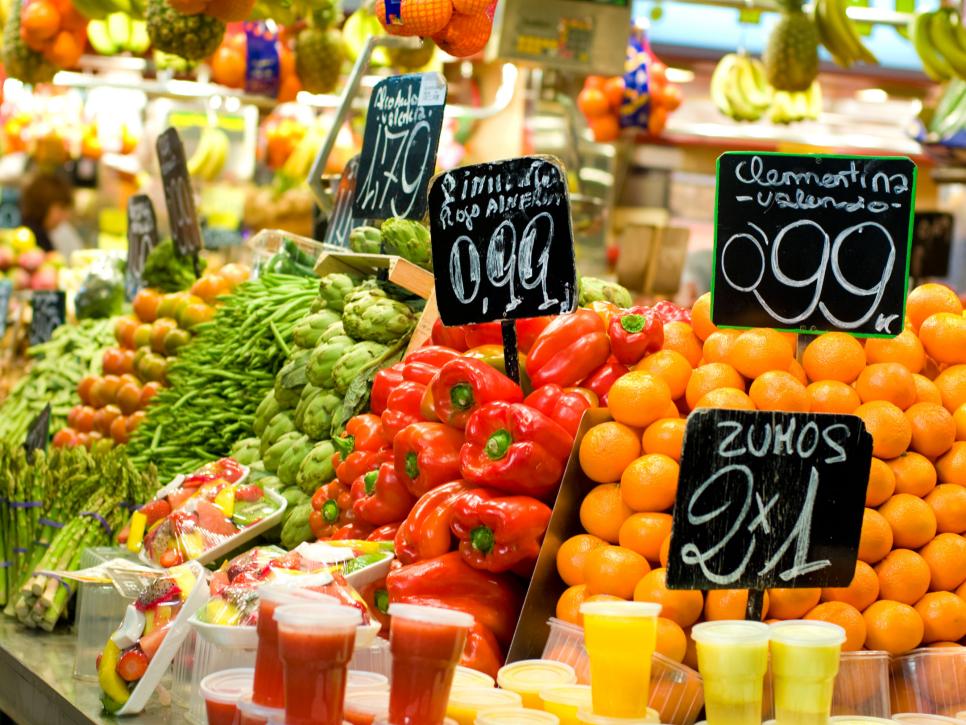 Stave off vacation weight gain with these easy, nutritionist-approved tips. ...