Homemade chocolate-hazelnut spread. This will make you forget about the stuff in the plastic jars, forever.
Folks got real fired up over our recent post about chocolate hazelnut spreads, such as Nutella. Everyone agrees that this sweet spread is delicious, but some are surprised to learn that it's not as healthy as it sounds. But the good news is, you can enjoy a healthier version of this treat by making your own.
Go Nuts!
Since it's basically a nut butter, this recipe isn't just for hazelnuts. Follow the method with your favorite nuts and flavorings.
Serve it with fruit, or without.
Chocolate-Hazelnut Spread
Makes about  2 ½ cups
½ pound raw hazelnuts (about 2 cups)
¼ cup unsweetened cocoa powder
½ cup honey
½ tsp kosher salt
2 tablespoons canola oil
Preheat oven to 350-degrees F. Place nuts on a baking sheet and toast for 8  to 10 minutes until warm and fragrant (keep an eye on them to make sure they don't burn). Remove from oven and set aside to cool for 5 minutes. Transfer nuts to a clean dish towel; gently fold and roll towel over the nuts to remove some of the skins.
Place nuts in a food processor and process for 4 to 5 minutes, scraping down the sides of the bowl periodically. It will seem overly dry and chunky at first but continue to process until you have a smooth nut butter. Add cocoa, honey and salt and pulse to combine. With the machine running, gently stream in canola oil. Transfer to a resealable container and store in the fridge for up to one week.
Nutrition Info Per Tablespoon
Calories: 56
Total Fat:  4 grams
Saturated Fat: 0 grams
Total Carbohydrate: 5 grams
Sugars: 4 grams
Protein:  1 gram
Sodium:  14 milligrams
Cholesterol: 0 milligrams
Fiber: 1 gram
Dana Angelo White, MS, RD, ATC, is a registered dietitian, certified athletic trainer and owner of Dana White Nutrition, Inc., which specializes in culinary and sports nutrition. See Dana's full bio »

You Might Also Like:
More posts from Dana Angelo White.
Similar Posts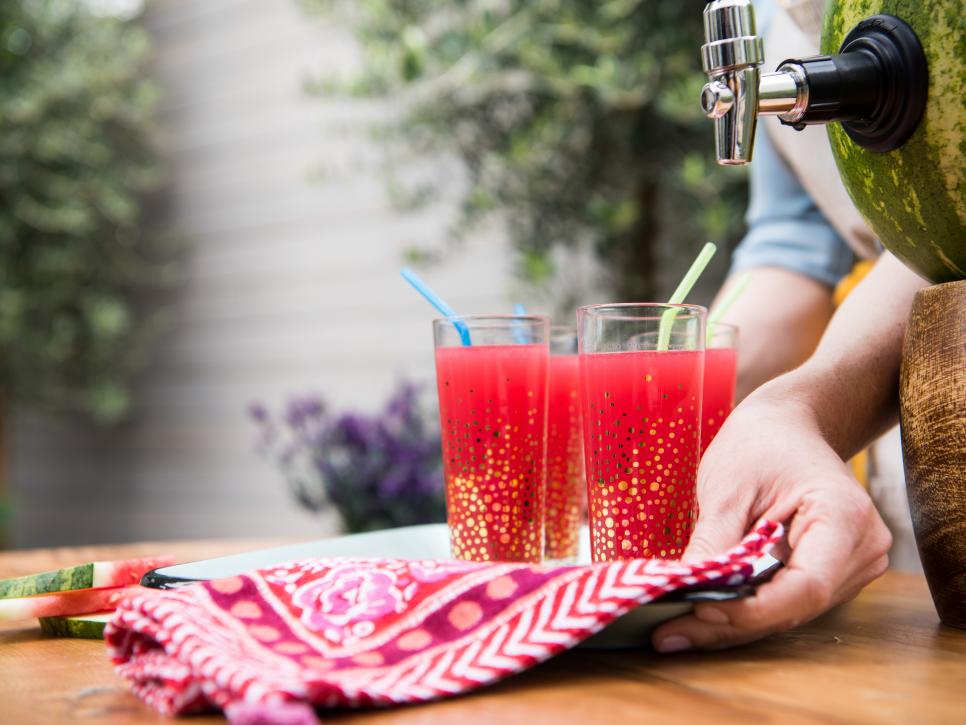 Tips and ideas for enjoying watermelon....