October 24, 2011 is the date of the first annual Food Day. Each year on this date Americans will celebrate and push for healthy, reasonably priced food that's produced is an eco-friendly and sustainable way.  This year you'll find schools, communities, health professionals, chefs, and foodies celebrating Food Day in their own way.
What's Food Day?
Food Day is sponsored by the Center for Science in the Public Interest, which is a nonprofit group that has been working to improve nutrition, health and food labeling since 1971. The Co-Chairs for Food Day are Senator Tom Harkin (D-IA) and Representative Rosa DeLauro (D-CT). On the National Advisory Board are a collection of impressive public figures including Dr. Marion Nestle, Walter Willett, Alice Waters, Morgan Spurlock, David Katz, Michael Pollan, Ellie Krieger, and many more.
Food Day aims to fulfill 6 goals. These include:
To reduce diet-related disease (like heart disease and diabetes) by promoting safe, healthy foods
To support sustainable farms and limit subsidies to big agribusiness
To expand access to food and alleviate hunger
To protect the environment & animals by reforming factory farms
To promote health by curbing junk-food marketing to kids
To support fair conditions for food and farm workers
Local Events
Everyone is being encouraged to celebrate Food Day in their own way. Find an event near you or host an event and post it on the Food Day website. There are hundreds of fantastic events going on throughout the country (from movie screenings to happy hours). Here are a few highlights:
White Plains, NY
I'm on the Food Day committee in my county where Blythdale Children's Hospital, along with Kohl's, the Westchester government and the Sneaky Chef (Missy Chase Lapine) teamed up to promote Food Day to families on October 16th (a few days before the actual day). The free event allowed kids of all ages to visit a farmers' market, prepare healthy foods and get moving in the "movement room" with a live DJ. I hosted my own booth where folks could "ask the dietitian" any burning nutrition or food safety questions.
Los Angeles, CA
Bld Restaurant is having a family style prix fixe dinner featuring local farms, wineries and breweries.
Colchester, VT
Those in the area of Colchester, Vermont can attend event a dinner called the "100 Mile Meal" where all the ingredients come from sources within 100 miles.
Fairfield, CT
The Fairfield public schools will be running an "Iron Chefs versus School Lunch" event where local chefs will compete to create the tastiest school lunch recipe. Students will sample recipes and vote on their favorites. The winning recipe will be featured on the December school lunch menu, and will be served in the cafeteria.
Sunset, TX
Rose Creek Farms will be having a fall festival celebrating local farmers and the products they grow. Daytime activities include  black-eyed pea and pumpkin picking. A free screening of the movie Fresh will be shown under the stars.
TELL US: How are you celebrating Food Day?
Toby Amidor, MS, RD, CDN, is a registered dietitian and consultant who specializes in food safety and culinary nutrition. See Toby's full bio »
More posts from Toby Amidor.
Similar Posts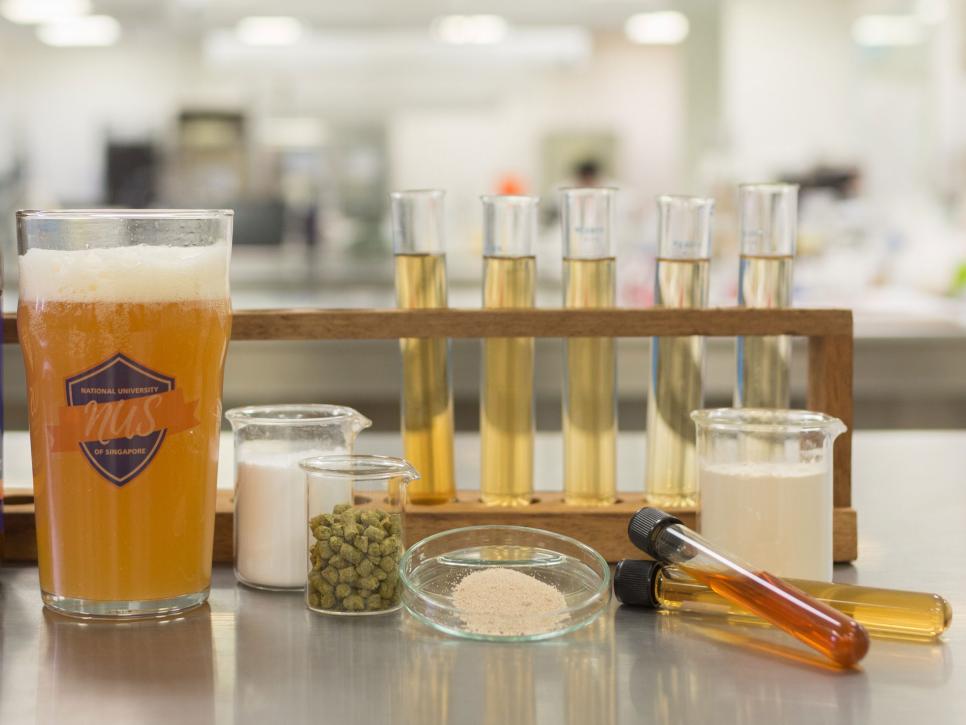 A research team at the National University of Singapore has created a probiotic sour beer....