Fresh off of our September Brown-Bag Challenge, we've still got sandwiches on the brain. Sandwiches are an easy, packable and healthy meal, as long as you don't add piles of deli meats or loads of mayonnaise. But what can you add to your sliced bread to make a standout sandwich without adding lots of fat and calories?
Winner of this year's Food Network Star and reigning Sandwich King (and host of the show bearing that same majestic title) was in New York City this weekend for the New York City Wine and Food Festival , so who better to go to for sandwich secrets?
Jeff shared with his his favorite high-flavor, low-guilt sandwich toppings:
1) Pickled Jalapenos: For sheer briny heat.
2) Honey Dijon Mustard: No fat, all flavor. Its sweetness pairs well with any type of brined vegetable, like pickled jalapenos.
3) Cherry Pepper Relish: Less heat, more sweetness; gives your sandwich an edge without many calories.
4) Roasted Tomatoes: Drained and seeded canned whole tomatoes, tossed with a little salt, brown sugar, balsamic vinegar and olive oil and roasted on a pan at 400 degrees until carmalized and slightly dried out. Amazing blast of tangy tomato-y flavor.
5) Reduced Balsamic Vinaigrette (aka King Juice): Curb the olive oil and lessen the fat — a dose of this and maybe a little mustard, or mixed into some mayonnaise — it's a killer sandwich spread.
King Juice
(serves 6-8) by Jeff Mauro
4 cups balsamic vinegar
2 tablespoons brown sugar
1 tablespoon Kosher salt
½ teaspoon ground pepper
5 sprigs fresh thyme
8 whole basil leaves
4 whole garlic cloves, crushed
2 shallots, roughly chopped
Heat balsamic in heavy-bottomed sauce pan over medium heat. Dump the other ingredients into the sauce pan, stir well and bring to a steady simmer, stirring frequently. When liquid reduces by 50%, take off heat and cool. Strain with fine mesh strainer into a clean bowl. Store in an airtight container in fridge for up to 2 months.
*Make sure you have proper ventilation; this stuff is pretty pungent.
What's your go-to healthy sandwich topping?
More posts from Healthy Eats.
Similar Posts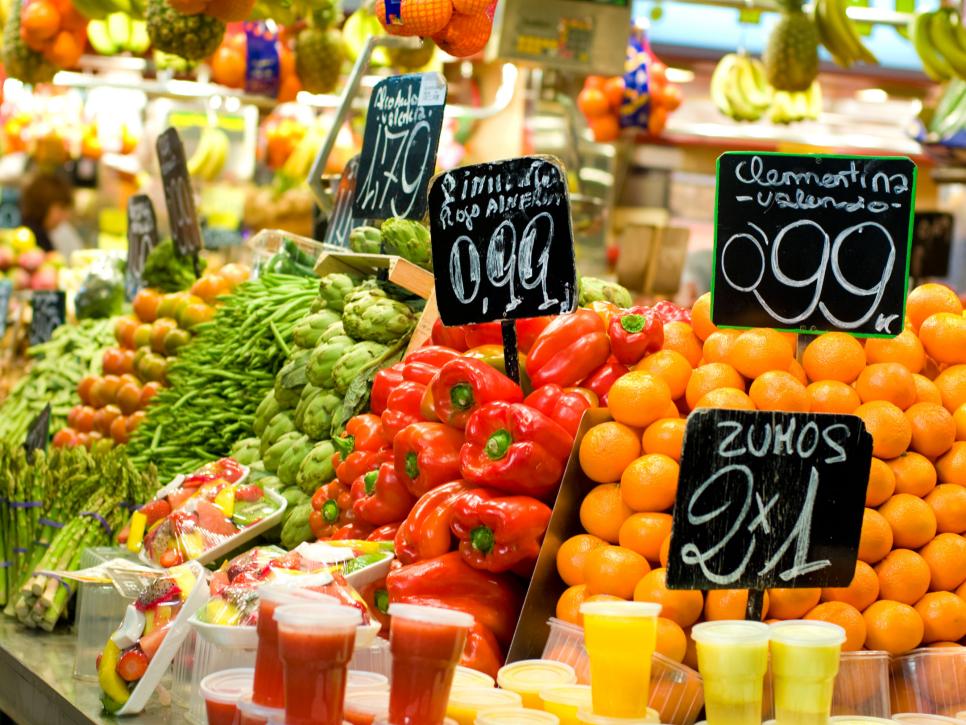 Stave off vacation weight gain with these easy, nutritionist-approved tips. ...