Sweet and spicy fresh oregano is totally different than the dried version in your spice rack. Fall is the perfect time to enjoy this pungent green herb.
Oregano Basics
Greek for "joy of the mountain" Grecian brides and grooms would wear a crown of oregano leaves to ward off sadness. Found in Mediterranean countries for hundreds of years, oregano gained popularity in the U.S. after World War II when soldiers returned from Italian assignments singing its praises.
In addition to its historical culinary uses, these tender green leaves were also prescribed to treat a variety of ailments including toothaches, muscle pain and bacterial infections.
A close relative to mint, leafy oval-shaped, oregano has a fresh and somewhat piney flavor. There are over 20 varieties including the bold and spicy "Mexican" and the more traditional "Mediterranean," which is more mild but still full of flavor.
Nutrition Info
Even though it has less than 10 calories per tablespoon, oregano is chock full of nutrients including fiber, vitamin K and B-vitamins like niacin, B6 and folate. Oregano also contains a small amount of omega-3 fats and hefty doses of antioxidants like lutein, zeaxanthin and beta-carotene. According to Dave Grotto's 101 Foods That Could Save Your Life a tablespoon of fresh oregano contains as many antioxidants as an apple or half cup of carrots.
What to do With Oregano
While fresh oregano can be a little strong, it's a welcomed addition to fresh vegetable dishes, especially along with tomatoes, zucchini and winter squash. Beef, lamb and chicken also play nicely with oregano, as do briny olives and feta cheese. Savory breads and pastries also become more interesting with some fresh oregano mixed in.
Shopping and Storage Tips:
Store bunches of fresh oregano wrapped in a plastic bag and stored in the produce drawer of the refrigerator. Preserve by hanging bunches upside down at room temperature to dry. Once completely dried, separate leaves, discard stems and store in an airtight container for up to 6 months.
Recipes to Try:
Kalamata Olive Tapenade
Grilled Greek Chicken
Marinated Lamb Chops
Grilled Vegetable Salad With Feta and Mint
Dana Angelo White, MS, RD, ATC, is a registered dietitian, certified athletic trainer and owner of Dana White Nutrition, Inc., which specializes in culinary and sports nutrition. See Dana's full bio »

You Might Also Like:
More posts from Dana Angelo White.
Similar Posts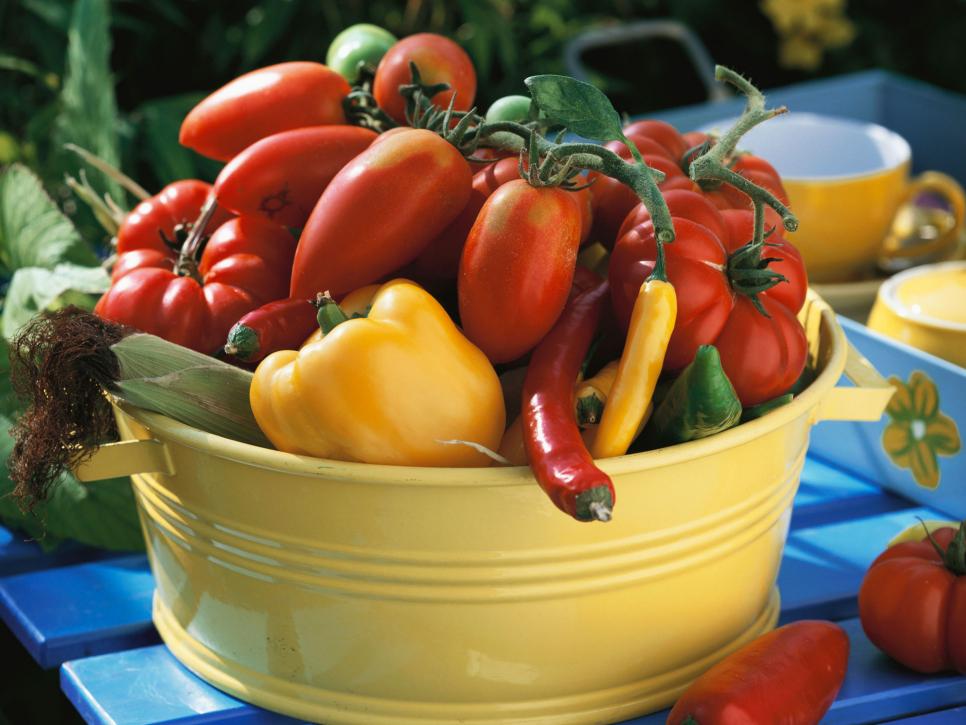 Check out these fresh ways to use an abundance of summer produce....