We all buy food somewhere – from the grocery store, farmers' market, membership clubs or specialty markets. These places must all follow food safety practices to keep food safe. Sadly, this isn't always the case. Keep your eyes peeled for some of these frequent "ick" factors wherever you shop.
DIY Inspection
All establishments that sell food must adhere to food safety guidelines. They get inspected just like restaurants. During your next trip to the market, take a few minutes to visually inspect the premises yourself. Here are few things to take notice of:
Do the floors look clean?
Are spills being cleaned up immediately?
Is the canned food dusty?
Do the deli and other service counters appear clean?
Is the stock well organized?
Is food displayed within its expiration date?
Does the produce look fresh?
Are there signs of pests like mouse droppings or roaches?
Keep Your Eyes Peeled
Here are some other important things to pay attention to when food shopping:
Rips and tears: Check packages for rips on the edge of the package. This can indicate that a pest has gotten into the food.
Water stains: Dry packages like rice and flour sometimes have water stains. You'll find a discoloration on the outside of the package.
Dented, bloating, or rusted cans: Always visually check canned food. Be sure it's free of dents, bloating, rust, or leaks. These are all indications of the botulism, a potentially deadly foodborne illness.
The buffet bar: If the market has a hot or cold salad-type bar, make sure the hot food is hot and the cold food is cold. Trays of food shouldn't be stacked on top of each other. If you're in doubt, stay away.
The conveyor belt: Although they should be cleaned and sanitized at least every 4 hours, I have rarely seen it being practiced. My suggestion: never place unwrapped food directly on the conveyor belt. Always use plastics bags provided for fresh produce.
Bagged groceries: Always check that raw meats and bagged separately from produce and other ready-to-eat food. Chemicals should also be packed in their own bag just in case they spill.
Get food home ASAP: Be sure perishable food doesn't sit outside the refrigerator for too long. If you're planning on keeping the food in the car, be sure to have a cooler on hand packed with ice.
TELL US: How do you make sure the food you buy is safe?
Toby Amidor, MS, RD, CDN, is a registered dietitian and consultant who specializes in food safety and culinary nutrition. See Toby's full bio »
You Might Also Like:
More posts from Toby Amidor.
Similar Posts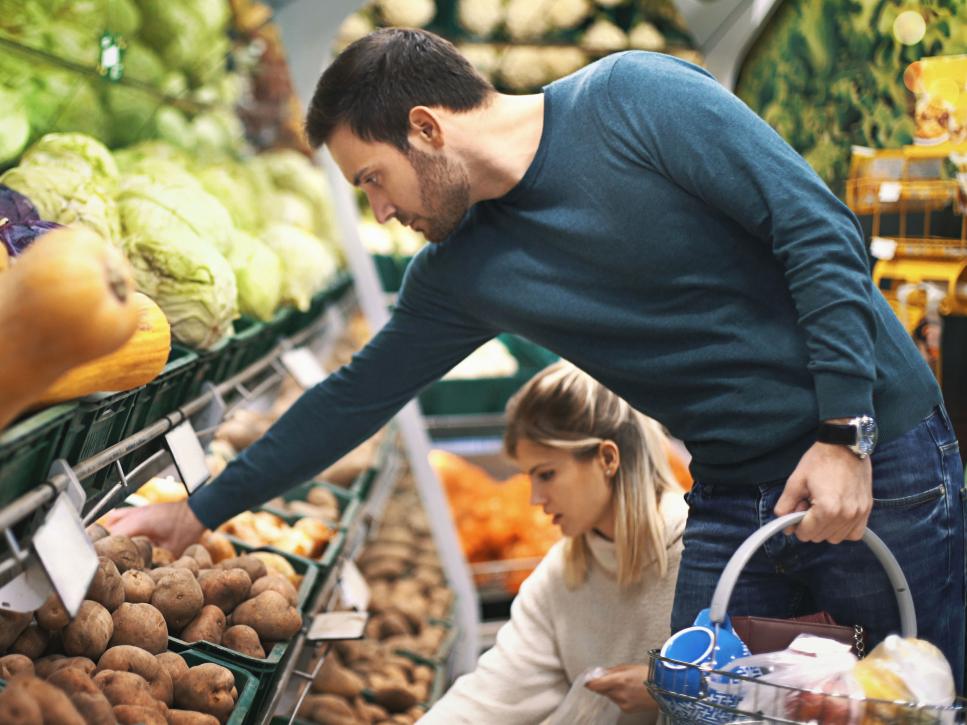 Tricks to avoid overspending at the supermarket....