Turned off by this green herb's anise flavor? Don't discount tarragon just yet. This delightfully fresh and fragrant herb will find its way into your culinary heart if you're just willing to give it a chance.
Tarragon Basics
This under-appreciated herb is a staple in French cuisine. It made our list of Top Herbs for Healthy Cooking because it's easy to grow (it will last all summer and through to the fall) and its feathery leaves are just as tasty frozen or dried as they are fresh. It certainly does have an element of anise flavor but the accompanying sweetness will make even the most devout licorice-hater swoon.
Nutrition Info
In a tablespoon of fresh tarragon, you'll find about 5 calories. There are also all kinds of nutrients including iron, zinc, potassium, magnesium and vitamins A, C and B6.
What to Do with Tarragon
A classic addition to deviled eggs and chicken salad, tarragon and poultry are best buds. It also plays nicely with seafood and veggies like carrots, onions, snap peas, asparagus and green beans. Use it to infuse vinegar, chicken stock and poaching liquids for seafood and veggies. If you appreciate a dollop of Béarnaise sauce it's due in large part to the spicy edge of this herb. A little goes a long way — when cooking, add a little at a time, you can always add more.
Shopping and Storage Tips: Buy bunches of fresh tarragon that are perky, leafy and bright green. Store in a re-sealable plastic bag in the refrigerator drawer. It's best used within a few days of purchase as the flavor will dull relatively quickly.
Recipes to Try:
Tarragon Snap Peas
Green Herb Chicken Salad
Tarragon Vinegar
Emerald Eggs
Green Pea Soup
Tuna in Tomato Tarragon Broth
Dana Angelo White, MS, RD, ATC, is a registered dietitian, certified athletic trainer and owner of Dana White Nutrition, Inc., which specializes in culinary and sports nutrition. See Dana's full bio »

You Might Also Like:
More posts from Dana Angelo White.
Similar Posts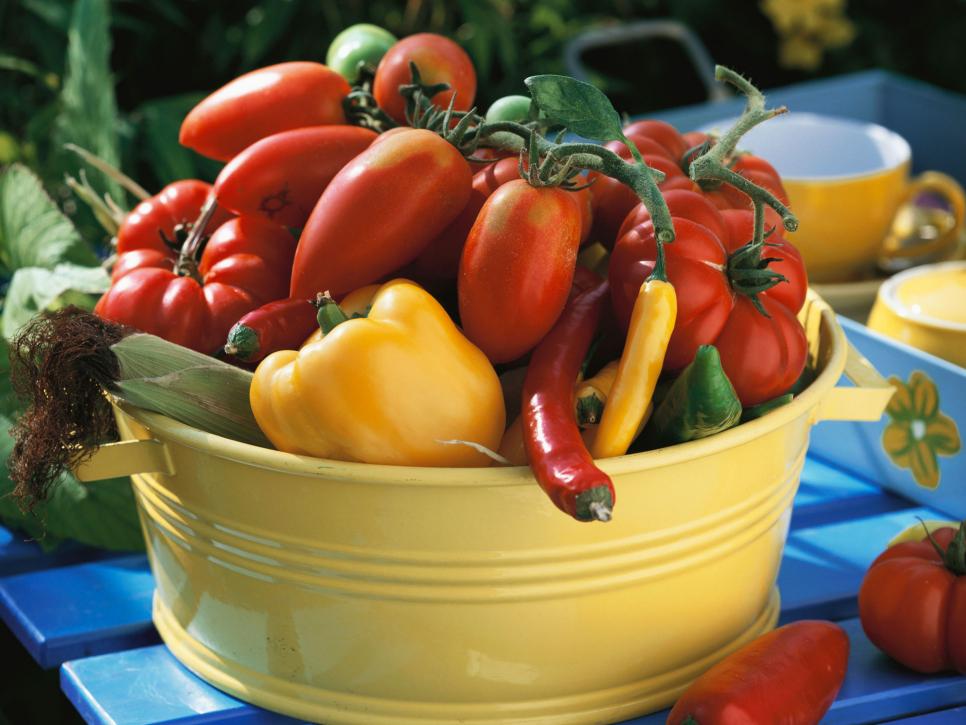 Check out these fresh ways to use an abundance of summer produce....