We're teaming up with fellow food bloggers to host a Brown-Bag Challenge, a month-long initiative to eat consciously and save money by packing a lunch each weekday instead of eating out. Join us here and share what you're eating on Facebook and Twitter with the hashtag #brownbag.

Confession: I bought lunch yesterday just because I could. I walked over to Taim, my favorite falafel place in the whole city, and I bought a falafel for lunch. I have no idea how much fat or calories the sandwich contained, but the sandwich was large so was likely not very diet-friendly. I justified the splurge because I'd been to the gym that morning, and because it was the last day I could eat a restaurant lunch before the Brown-Bag Challenge. This splurge cost me $8.
Today's lunch is smarter in so many ways. When I was searching for recipes, I was looking for something healthy to make with potatoes, because I have a whole bunch from my CSA that I wanted to use up. I found this recipe for Curried Potatoes and Chickpeas from Food Network Magazine; it's from a story they did last year on using leftover crunchy onions — those things that go on top of green bean casserole. It looked quick and easy enough to make on a busy weeknight, and Toby, one of our resident dieticians, confirmed that it meets our Healthy Eats nutritional guidelines; it has 290 calories per serving and 15 grams of total fat (saturated fat = 7 grams).
I had potatoes, spices, limes and jalapenos at home, so I bought the following at the store:
Cilantro: $1.99
Chickpeas: $1.79 (I bought the 29-ounce can even though the recipe calls for 15 ounces. It was a better value, and I'll use the leftovers to make hummus)
Fried onions: $2.89
Greek yogurt: $1.25
My grocery store total was $7.92. I spent nearly the same amount on all the ingredients for an entire recipe as I did on one lunch. And since the recipe makes 6 servings, that comes to $1.32 per serving. Less than two dollars per serving. Makes my $8 falafel seem pretty frivolous.
I divided the potatoes and chickpeas into 6 containers of equal size so I'd get the portions right. I ate one portion for dinner, another for lunch today, and I'll eat another for lunch tomorrow. It's so delicious and filling, I won't get sick of it. I'm not sure I want to continue eating the same thing through the weekend though, so I'm going to try freezing the remaining portions — I'll let you know how that goes.
Here's the recipe, but you can print (and review) it here.
Curried Potatoes and Chickpeas
Recipe courtesy Food Network Magazine Serves: 6
1 1/2 pounds Yukon gold potatoes, peeled and cut into 3/4-inch chunks
Kosher salt
3 tablespoons unsalted butter
1 1/2 teaspoons curry powder
1/4 teaspoon cayenne pepper
1 15-ounce can chickpeas, drained and rinsed
2 cups fried onions (one 2.8-ounce can)
1/2 cup plain Greek yogurt
1/4 cup chopped fresh cilantro, plus leaves for topping
2 tablespoons fresh lime juice
1 jalapeno pepper, thinly sliced (remove seeds for less heat)
Put the potatoes, 2 teaspoons salt and enough cold water to cover in a medium saucepan. Bring to a boil, then reduce to a simmer and cook until the potatoes are almost tender, 3 to 6 minutes. Reserve 1 cup cooking water, then drain the potatoes.
Melt the butter in a large skillet over medium-high heat. Add the potatoes and cook, stirring occasionally, until golden, about 8 minutes. Stir in the curry powder and cayenne and cook, stirring, 30 seconds.
Add the chickpeas, 1 cup fried onions and 1/2 cup reserved cooking water; cook, mashing the potatoes with a spoon, until heated through, about 3 minutes. Add more cooking water, if needed. Season with salt.
Mix the yogurt, chopped cilantro, lime juice and 2 tablespoons water in a bowl. Divide the potato-chickpea mixture among bowls. Top with the yogurt sauce, the remaining 1 cup fried onions, the sliced jalapeno and cilantro leaves.
What did you make for lunch today?
More posts from Michelle Buffardi.
Similar Posts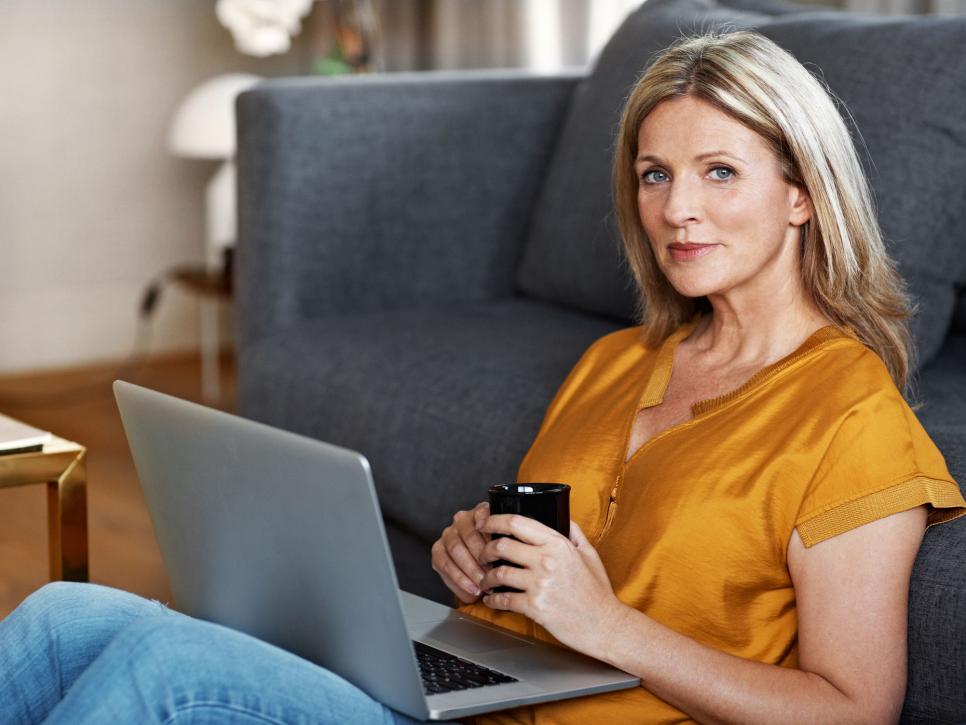 Some are claiming that they've found the fountain of youth, and it's in a bottle at your local vitamin shop....