It's the peak of the season for sweet corn. Here are 30 ways to enjoy this summer treasure.
Classic and straight up – on the cob with butter and salt
Use our shopping tips to pick the perfect ears.
Use a serrated knife to cut kernels off the cob — add raw kernels to to a salad for sweet crunch.
After cutting off kernels, don't toss those cobs – use them to flavor and thicken chowder.
Make an easy summertime dinner –Fish Tacos with Chili Mayo and Grilled Corn
Company coming? Make Grilled Corn Salsa and serve with tortilla chips
Hit up the farmers' market for the freshest corn. Local farmers will have all kinds of unique varieties available.
Cooking Tip: when boiling corn on the cob, add salt and a splash of milk to the water.
Add corn to your favorite pasta salad recipe.
Add freshness and color to a stir fry.

Feeling adventurous? Blend corn kernels, milk, cream and sugar and pour into popsicle molds for a sweet corn ice pop.
Thread sliced cobs on skewers with other sturdy veggies like zucchini and peppers, and grill.
Got leftovers? Add kernels to a batch of fresh gazpacho.
Try roasting corn in the oven – husk and all!
Make an oldie but goodie  – Fresh Corn and Tomato Salad
Make a batch of corn relish and serve with cheese and crackers
Should you buy organic corn? Check out the Dirty Dozen and Clean Fifteen lists to find out.
Did you know? Corn is bursting with the antioxidant zeaxanthin.
Use that fresh corn FAST – it loses flavor quickly after being harvested.
Dress up corn on the cob with garlic, tomato, Parmesan and fresh thyme.
Make corn even sweeter by seasoning with a touch of brown sugar and honey.
See what food and garden bloggers from all over had to say about corn during last year's Summer Fest.
See why corn was #6 on our list of foods that are healthier than you think.
Grill on then cob then slather in olive oil seasoned with chili powder and lime juice.
Add kernels to quinoa salad for a filling, flavorful side dish.
Make a batch of Charm City Corn for your clambake.
Enjoy fresh corn for the next 6 months – learn the best way to freeze it.
Add an extra dimension to corn and tomato salad with creamy avocado.
Use fresh corn in this Five Layer Mexican Dip – it's an instant crowd-pleaser.
Try Sherri Brooks Vinton's recipe for Oven-Dried Corn:
Blanch shucked cobs for 2 to 3 minutes in boiling water. Cut kernels off cob and spread on a baking sheet in one even layer. Bake at 170 degrees F, propping oven door open with a wooden spoon to vent moisture for 2 hours or until corn is brittle –store for up to 1 year.
Toby Amidor, MS, RD, CDN, is a registered dietitian and consultant who specializes in food safety and culinary nutrition. See Toby's full bio »
You Might Also Like:
More posts from Dana Angelo White.
Similar Posts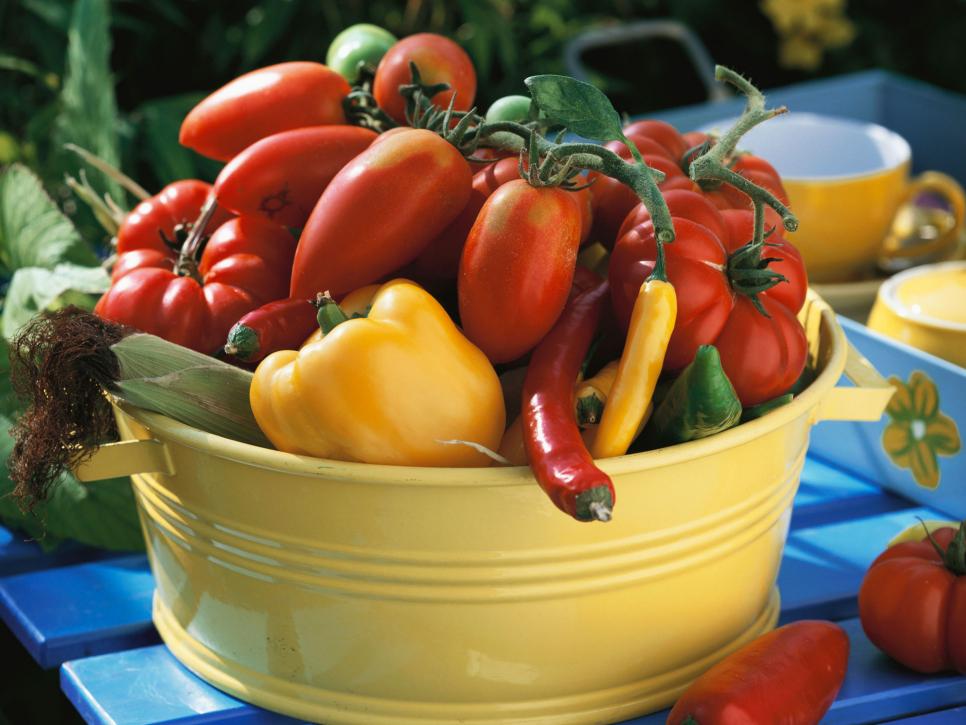 Check out these fresh ways to use an abundance of summer produce....