We've got frozen yogurt on our minds, so we polled our Facebook fans to find out what flavor they wanted to dive into. Introducing Dark Chocolate Frozen Yogurt (plus some fun ways to jazz it up).
Why Chocolate?
Why not – who doesn't love a little chocolatey goodness?! It can be a tricky fro yo flavor to tackle because tart and tangy yogurt doesn't always mingle with rich and smooth chocolate. The solution — use real chocolate and plus some whole milk to mellow things out.
Dark Chocolate Frozen Yogurt
Makes 1 quart
2 1/2 cups low fat plain yogurt
1 cup whole milk
½ cup granulated sugar
2 tablespoons unsweetened cocoa powder
2 teaspoons cornstarch
3 ounces (about a ½ cup) semisweet chocolate chips
1 teaspoon vanilla extract
Pinch sea salt (optional)
Pour yogurt into a strainer lined with paper towel and place over a bowl to drain; set aside. In a small saucepan whisk together milk, sugar, cocoa powder and cornstarch. Cook over medium-high heat until mixture just begins to bubble and thicken. Add chocolate chips, vanilla, and salt; continue to whisk and cook until chocolate is melted. Pour through a fine mesh strainer to remove any lumps; set aside to cool. Once cool, whisk with strained yogurt and place in the bowl of an ice cream maker. Mix according to the manufacturer's suggestions until thick and frosty (about 30 minutes). Enjoy immediately or for more a scoopable yogurt, transfer to a freezer-safe container and allow to harden in the freezer. Store in the freezer for up to one week.
Nutrition Info Per Serving ( ½ cup)
Calories: 171
Total Fat: 5 grams
Saturated Fat: 3 grams
Total Carbohydrate: 27 grams
Sugar: 25 grams
Protein: 5 grams
Sodium: 103 milligrams
Cholesterol: 7 milligrams
Fiber: 1 gram
Mix-In Ideas
Add any of these ingredients to the machine during the last few minutes of churning. Or gently swirl in with a spoon after you turn off the machine. Each of the portions below will add about 50 calories per serving.
Chocolate PB – Add 4-tablespoons natural peanut butter
Chocolate Raspberry – Add ½ cup of raspberry sauce (only adds 25 calories per serving)
Chocolate Almond – Add ½ cup chopped toasted almonds, plus a splash of almond extract
Chocolate Brownie – Add 1 medium brownie, chopped
Chocolate Mint Chip- Add 1/3 cup chocolate chips plus a splash of peppermint extract
Dana Angelo White, MS, RD, ATC, is a registered dietitian, certified athletic trainer and owner of Dana White Nutrition, Inc., which specializes in culinary and sports nutrition. See Dana's full bio »

You Might Also Like:
More posts from Dana Angelo White.
Similar Posts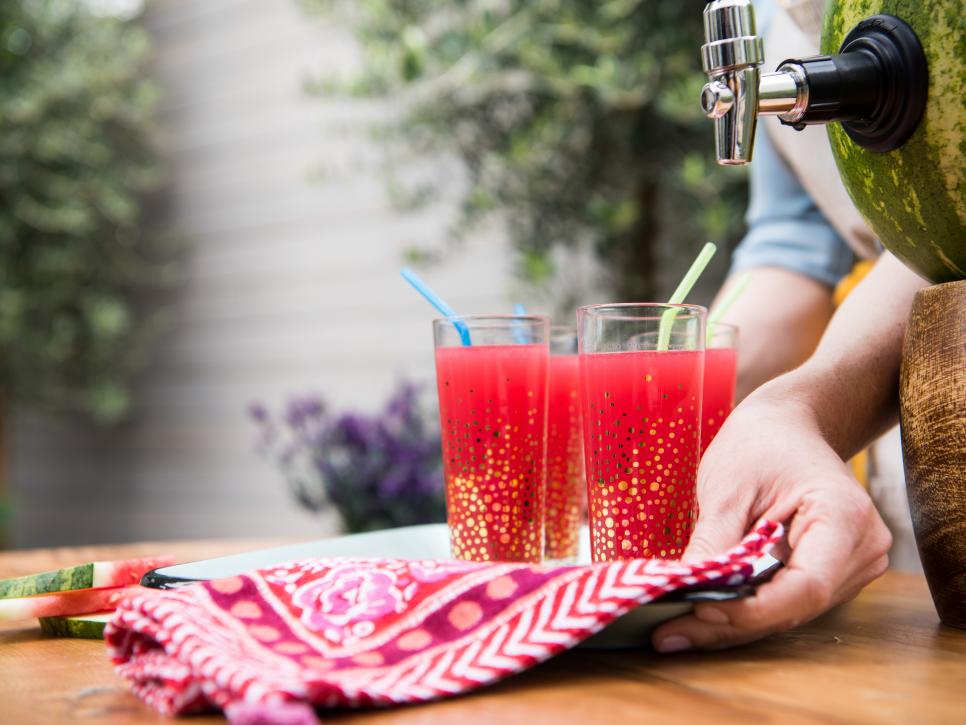 Tips and ideas for enjoying watermelon....