There's been a lot of buzz about kale chips lately. They're so hot you can even buy them pre-made in packages, like potato chips. And like potato chips, they have a satisfying crunch, but unlike traditional potato chips, kale chips are baked in the oven and not fried. Kale chips are low in calories, are full of powerful antioxidants and are a good source of calcium, vitamins A and C and fiber. Don't be tempted by the bags of kale chips at the grocery store. You can make your own in minutes.
Dinosaur kale, also known as cavolo nero, works really well for making kale chips, though any kind of kale will do. To make kale chips, wash, dry and chop the leaves of one large bunch of kale; remove the ribs and woody stems. Toss the leaves with a tablespoon of olive oil, salt, pepper and smoked paprika and lay on a baking sheet. Bake at 400 degrees for 3-5 minutes (watch carefully, they burn easily) or until crisp.
Makes 10 servings (5 large chips)
Nutrition Info Per Serving
Calories: 47
Total Fat: 1.5 grams
Saturated Fat: 0 grams
Total Carbohydrate: 6 grams
Protein: 2 grams
Sodium: 57 milligrams
Cholesterol: 0 milligrams
Fiber: 2 grams
You Might Also Like:
More posts from Healthy Eats.
Similar Posts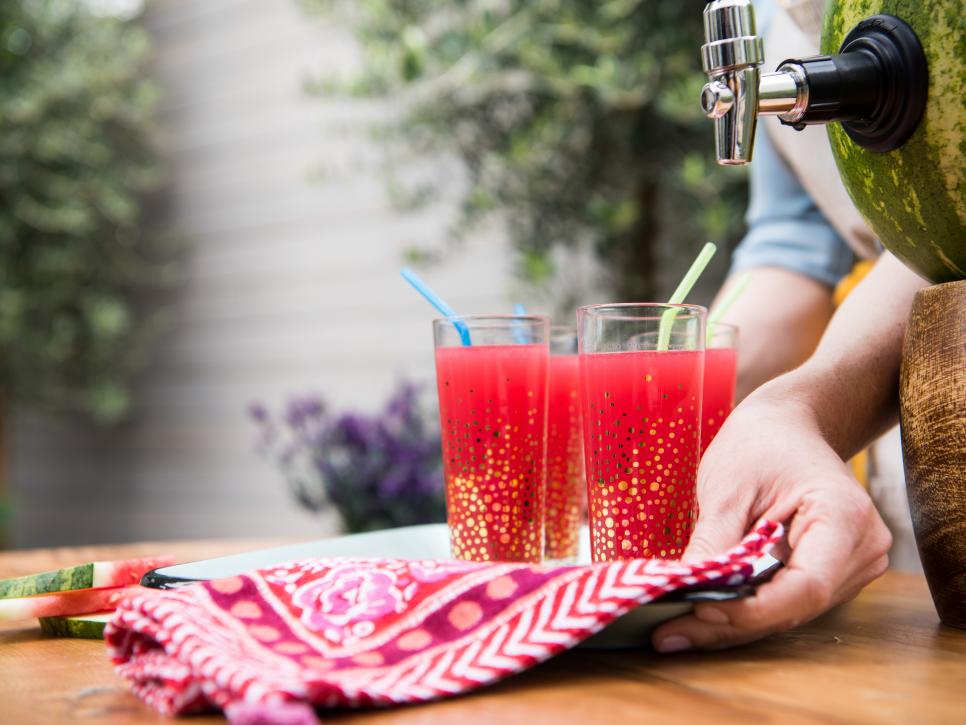 Tips and ideas for enjoying watermelon....