Put Ellie's Grilled Vegetable Ratatouille on your French-inspired Bastille Day menu.
Today is a day of celebration for the French, known as Bastille Day or La Fête Nationale (The National Celebration). If you'll be celebrating the anniversary of the storming of the Bastille, or just happen to be craving some French fare, fear not, there are plenty of healthy French options — it's not all butter, cream and escargots.
Fête on This:
Ratatouille: Not to be confused with the popular Disney movie about the little Remy-the-rat who dreams of becoming a chef, ratatouille-the-dish hails from Provence and is composed of eggplant, tomatoes, onions, bell peppers, zucchini, garlic and herbs—all simmered in olive oil. Ratatouille can be served hot, cold or at room temperature, either as a side dish or as an appetizer with bread or crackers. If you keep the oil in check, ratatouille is a healthy way to eat up the produce that's just begun to flood the markets. Ellie Krieger's version is light on the oil so the calories are few; it makes a hearty side dish or colorful vegetarian main.
Try: Ellie Krieger's Grilled Ratatouille Salad (pictured above)
Salade Niçoise: This composed salad, named for the city of Nice, was made famous in the states by Julia Child. Traditionally, it consists of various vegetables — lettuce, tomatoes, green beans and olives — plus hard-boiled egg and tuna or anchovies, arranged on a platter and served with a vinaigrette. As long as you mind your portions and go easy on the dressing, it's a high protein, vegetable-filled meal.
Try: Ellie Krieger's Chopped Nicoise Salad
Tian: The word "tian" describes a shallow earthenware casserole, as well as the food that it contains. A typical tian consists of layered, sliced vegetables (such as eggplant, bell peppers and tomatoes), topped with breadcrumbs and cheese and baked until tender. The fat and calories in breadcrumbs and cheese can quickly add up, but Food Network Kitchens' version of the tian — a gratin of squash and potatoes — is made with just a sprinkle of Manchego cheese and no breadcrumbs, so it clocks in at less than 90 calories per serving.
Try: Provencal Summer Squash and Potato Gratin
Fondue: French for "melt," the term "fondue" refers to food cooked in a central pot at the table. It can be made "au fromage" (from cheese) "au bourguignonne" (with beef broth), or from chocolate. Ina Garten's orange-flavored melted chocolate is easy to make and low in calories (just 214 per serving of the chocolate sauce), just dip responsibly — cake and cookies will add fat and calories; fruit is the wise choice here, it's just as sweet and better for you, too.
Try: Ina Garten's Chocolate-Orange Fondue
Or try the method of healthy cooking Toby wrote about last week, en papillote, it's French for "in parchment."
Tell us: What are your favorite healthful French recipes?
You Might Also Like:
More posts from Michelle Buffardi.
Similar Posts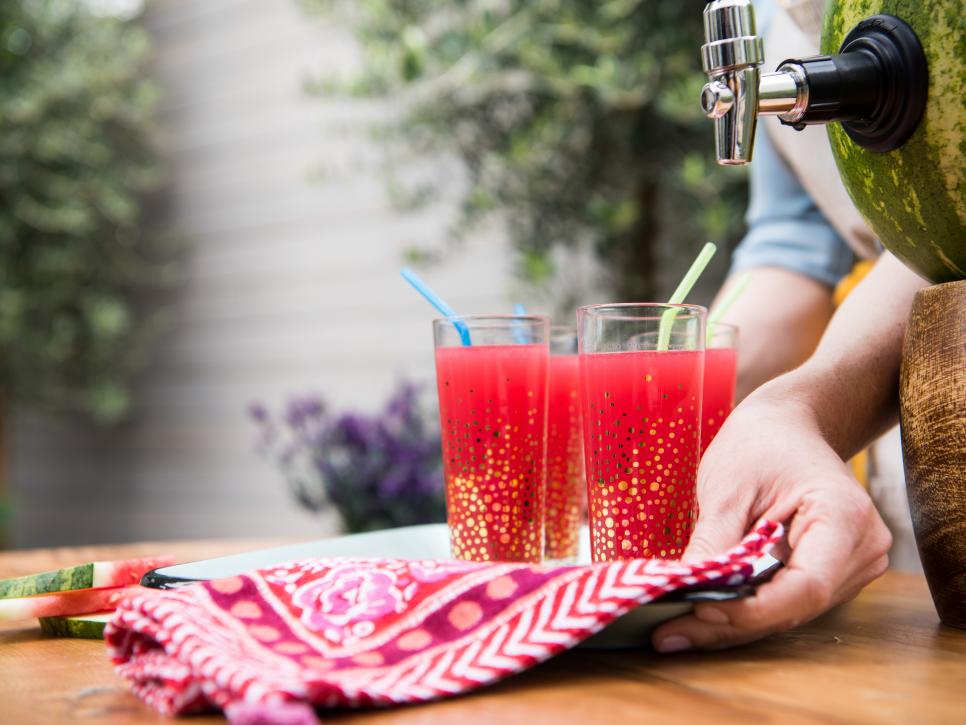 Tips and ideas for enjoying watermelon....