The Neely's Sweet Potato Hash = 3 veggies for breakfast: sweet potatoes, peppers and onions.
When it comes to soups, salads, stews, sandwiches, casseroles, pasta and pizza, you can find an abundance of veggies used to add flavor, crunch, and necessary nutrients. But the one place you may not find your fill of vegetables is in breakfast foods. With the average American only getting about two servings of veggies each day, that morning meal is a crucial place to make sure you're meeting your veggie mark. Here are some mouth-watering ways to get vegetables in your breakfast each day.
Green Smoothie
Green smoothies have risen in popularity ever since celebrity health fanatics like Dr. Oz have started touting their benefits. Aside from their fame appeal, green smoothies really are good! Dark leafy greens, which are high in vitamin A, can easily be blended in fruit smoothies as a way to pack more nutrients in to your breakfast beverage. Your drink will be green but it won't taste like you're drinking a salad – I promise! Leafy greens aren't the only smoothie-worthy veggies; carrots will lend a mild sweet flavor to your smoothie, and so will a scoop of canned pumpkin.
Veggie Scramble
If you're making an egg or tofu scramble for breakfast, why not add some sautéed veggies? Their crunch and color will appeal to your eyes and taste buds. Scrambles are a great place to use up leftover vegetables from last night's dinner, and you can toss in some fresh herbs for a flavor and antioxidant punch. Take your scramble to go by rolling it up into a breakfast burrito.
Veggie Muffins
Muffins can be made healthier by cramming them with shredded carrots or zucchini. Not convinced? Think carrot cake and zucchini bread. With some simple recipe modifications, you can enjoy veggies in a sweet treat. This zucchini bread can easily be divided into muffin tins for a breakfast on-the-go.
Pumpkin Pancakes
Kick off your weekend with a pumpkin pancake breakfast. Add a generous 1/3 cup scoop of canned pumpkin to your pancake batter and a dash of cinnamon and nutmeg. You'll have pancakes that taste like pumpkin pie with a boost of fiber and vitamin A.
Sweet Potato Hash
Just like the veggie scramble, hashes are a great place to use up leftover vegetables. Keep the skin on your potatoes to retain most of the fiber, which fills you up without filling you out. You can add a squeeze of hot sauce to this Sweet Potato Hash if you like a little heat.
TELL US: What's your favorite way to get vegetables in to breakfast?
Janel Ovrut, MS RD LDN, loves experimenting with vegetarian and vegan cooking. Read her food blog, Eat Well with Janel, and follow her on Twitter @DietitianJanel.  Catch up on her previous posts here.
You Might Also Like:
More posts from Janel Ovrut Funk.
Similar Posts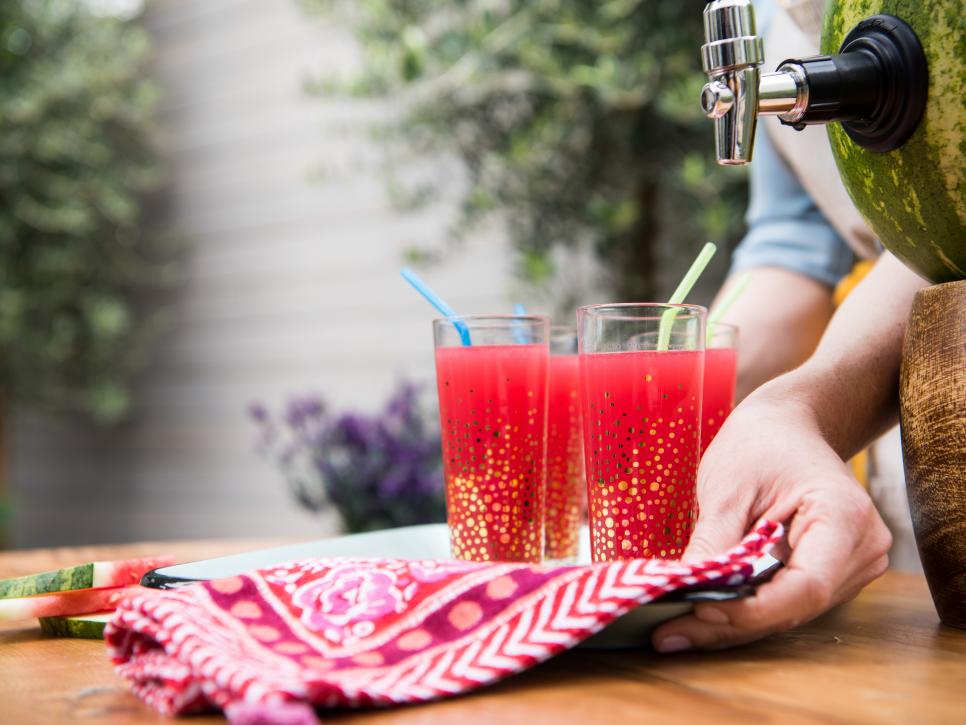 Tips and ideas for enjoying watermelon....