The fiery red sauce in the green-topped squeeze bottle is a staple in my kitchen. Loyal fans will not go near another chili sauce – it's so popular it has its own Facebook page.
What is Sriracha?
Sriracha was developed in Los Angeles, California in the early 1980's by David Tran. His Chinese and Vietnamese roots were the inspiration for this American-born chili sauce.
Pronounced "SIR-rotch-ah" this sauce made from chili peppers, garlic, sugar, salt and vinegar is the perfect balance of hot, spicy, tangy and sweet. Instead of just being hot, Sriracha has serious flavor that keeps food-lovers coming back for more. It even has a nickname – affectionately dubbed "rooster sauce" (the bottle dotes the image of a rooster – Tran's astrological sign).
It seems logical to squirt this crimson sauce on egg rolls, stir-fry and noodle dishes, but save some for burgers, fries, pizza and tuna salad too. Chefs across the country consider this sauce a secret ingredient for all kinds of recipes including sauces, marinades, pate and seafood. First timers should be warned to give it a small taste first – it certainly does turn up the heat!
You can find rooster sauce everywhere from Walmart to the local fish market. Most large chain grocers keep it stocked in the Asian food aisle.
Healthy Attributes
Using chili sauce to spice up recipes pours in big flavor for only a few measly calories. Each teaspoon of Sriracha has 5 calories, 1 gram of carbohydrate, and 100 milligrams of sodium. Along with helping to clear out your sinuses, chili peppers contain capsaicin, an inflammation-fighting phyochemical.
5 Ways to Love Sriracha
Mix with ketchup, horseradish and lemon juice for cocktail sauce with extra kick.
Combine with mayo and nonfat Greek yogurt for a lower fat chili mayo.
Drizzle over stir fry or make the spicy noodle dish called Mee Goreng.
Mix with lean ground beef or ground turkey breast to perk up boring burgers (get 5 fresh turkey burger recipes).
Fire up fish tacos and quesadillas.
More Recipes to Try:
Crab Cakes With Spicy Cream
Spicy Cheesy Rice
Grilled Shrimp with Mango-Ginger Salsa
Spicy Deviled Eggs
Chilled Peanut Soba Noodles
Tell Us: Have YOU tried Sriracha?
You Might Also Like:
More posts from Dana Angelo White.
Similar Posts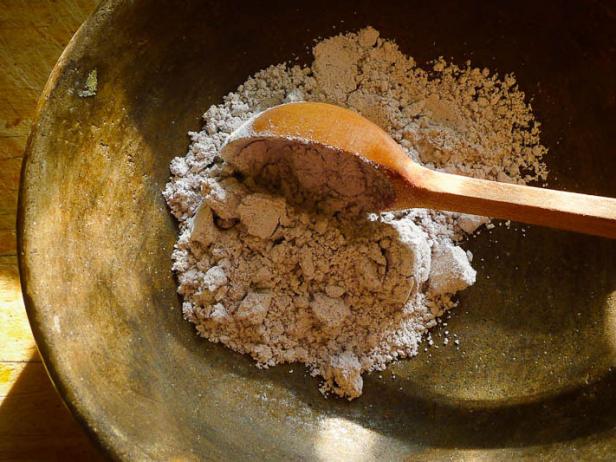 This trendy nutritional powerhouse may be new to America, but it's been around for centuries....