Liven up summer dishes without adding extra fat or calories with a few sprigs of green.
The Romans believed this herb was a symbol of good luck. This month we're celebrating fresh and feathery dill.
Dill Basics
Also known as dill weed, you can identify this quick-growing herb by its soft feather-like leaves, sweet aroma and clean flavor. This green herb is very delicate so it's best added to raw dishes or towards the end of cooking to preserve the flavor.
Nutrition Info
One cup of fresh dill contains 4 calories and 12 percent of your daily needs for vitamin C.  It's also filled with several minerals including iron, calcium, potassium and zinc.
What to do with Dill
Dill is a classic flavor element of pickled veggies, fresh cucumbers and fish. A sprinkle of finely chopped leaves will perk up dips, mustard, hummus, soups, salads and egg dishes.
Shopping and Storage Tips:
Choose bunches of dill that are aromatic, bright green and firm. Store wrapped in paper towel in the refrigerator for 2 to 3 days. Wash and dry well just before using.
Recipes To Try:
Dill Mustard
Cool Cucumber Soup
Dill Pickles
Cucumber Salad
Carpaccio of Raw Zucchini
Egg White Omelet with Cucumbers and Smoked Salmon
Lemon Dill Shrimp
Crab Salad
Dana Angelo White, MS, RD, ATC, is a registered dietitian, certified athletic trainer and owner of Dana White Nutrition, Inc., which specializes in culinary and sports nutrition. See Dana's full bio »

You Might Also Like:
More posts from Dana Angelo White.
Similar Posts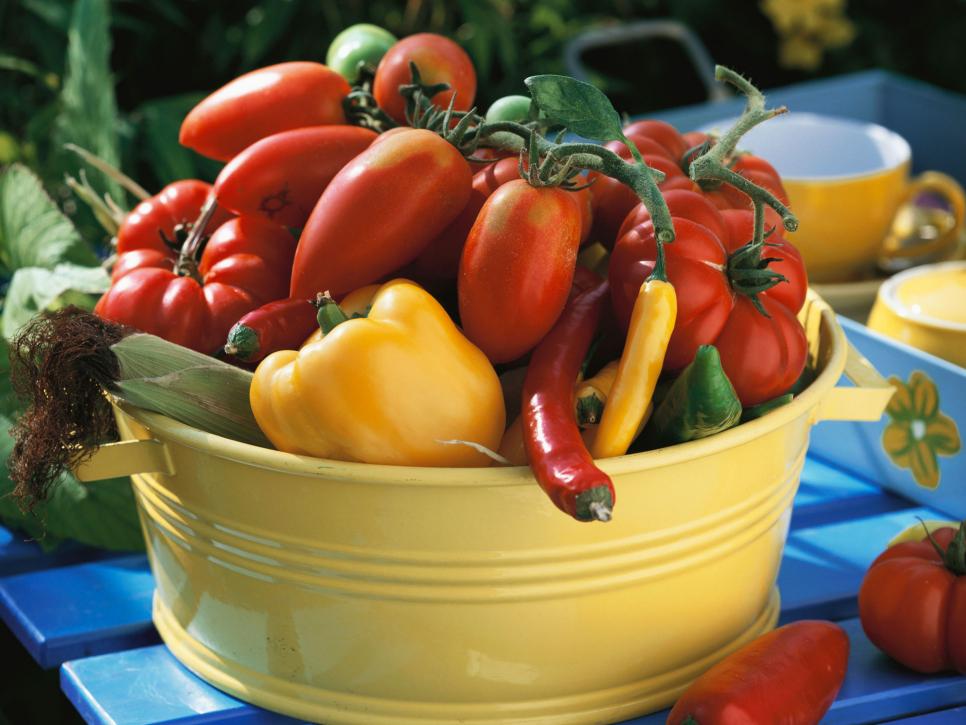 Check out these fresh ways to use an abundance of summer produce....