Hitting up the local ice cream shop or freezer section to beat the heat? As if ice cream wasn't enough of a treat, you have a rainbow of toppers to choose from. Ice cream lovers tend to forget that these colorful confections can pile up the calories and fat. Consider our tips before making your next sundae.
Instead of: Hot Fudge
Choose: Chocolate Syrup
The Payoff: Chocolate-y goodness with 40 calories and 4 grams of fat less per tablespoon. A tablespoon of fudge averages 80 calories, but many sundaes come topped with more than 500 calories worth!
Instead of: Chocolate-Cream Sandwich Cookie Chunks
Choose: Chocolate Sprinkles (a.k.a. "jimmies" or "shots")
The Payoff: Slash the calories by 20 percent.
Instead of: Peanut Butter Sauce
Choose: Chopped Peanuts
The Payoff: 25 percent less calories, no added sugar and healthy fat from real peanuts instead of processed oils.
Instead of: Gummy Candies
Choose: Rainbow Sprinkles
The Payoff: Same fun colors and 3 1/2 teaspoons less sugar per serving.
Instead of: Strawberries or Pineapple in Syrup
Choose: Fresh Strawberries (or Banana – or other fresh fruit options)
The Payoff: No added sugar and nutrients like fiber and vitamin C
Dana Angelo White, MS, RD, ATC, is a registered dietitian, certified athletic trainer and owner of Dana White Nutrition, Inc., which specializes in culinary and sports nutrition. See Dana's full bio »

You Might Also Like:
What's your favorite lighter ice  cream or frozen yogurt topping? Tell us in the comments below.
More posts from Dana Angelo White.
Similar Posts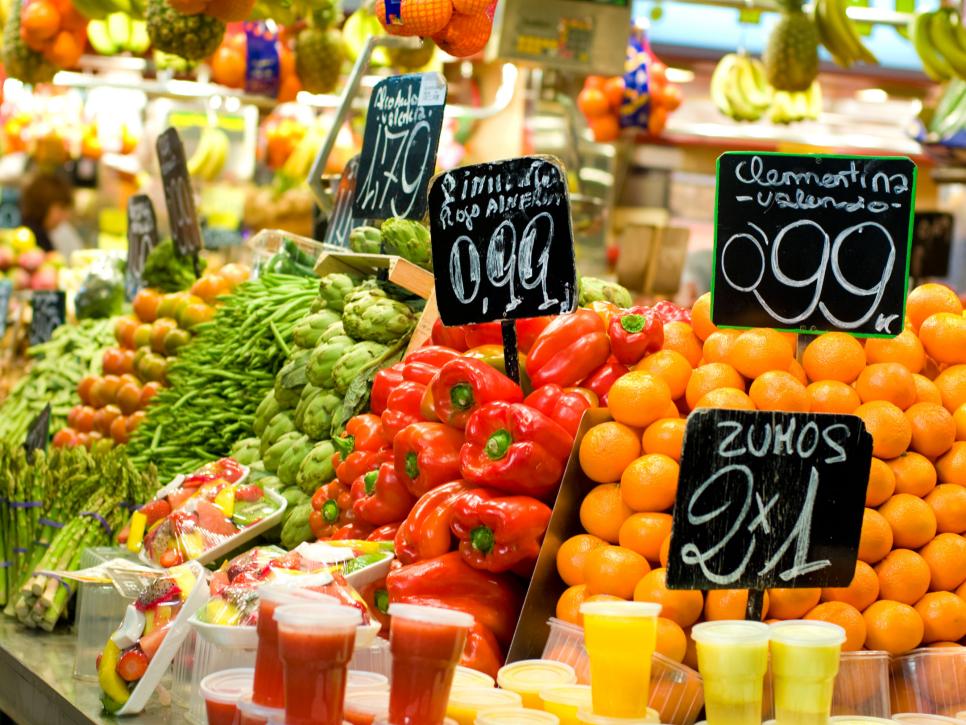 Stave off vacation weight gain with these easy, nutritionist-approved tips. ...