Shake up your summer sides with a new take on a wholesome classic: grain salad. Couscous, quinoa, bulgur, brown rice and wheat berries are just some of the grains widely available in markets. Give these 5 grain-filled recipes a try.
Portion Control
Grains salads can be a healthy side, but oftentimes portions get out of control. A cup of cooked grains has an average of 200 calories (without any additions), so it's important to aim for 3/4 to 1 cup portions per person.
Couscous
Whether you prefer the larger grained "pearled" couscous or quick cooking Moroccan variety, you'll be thankful you tried this grain. Tyler mixes things up with a combo of dried apricots, mint, cilantro, onions and almonds.
RECIPE: Apricot Couscous
Bulgur
This underappreciated grain is the basis for Middle Eastern tabbouleh salad, which combines cucumbers, tomatoes, parsley and onions. Serve it with chicken skewers and hummus and pita wedges.
RECIPE: Tabbouleh
Quinoa
If you haven't tried this protein-packed grain, you're missing out! This recipe combining cucumbers, bell peppers and white wine vinegar is a quick and easy recipe to start with.
RECIPE: Cucumber-Bell Pepper Quinoa
Brown Rice
Trade in your white rice for some fiber-rich brown rice. The tart flavor of the apples helps balance out the celery, bell peppers, onions and walnuts. Remember to read the cooking time on the package—brown rice takes a bit longer than white to cook.
RECIPE: Brown Rice Salad with Apples
Wheat Berries
Wildly popular among our Healthy Eats readers, wheat berries are actually whole wheat kernels. They have a slightly nutty flavor and chewy texture. This grain holds up well with bold flavors or with a more subtle combination of onion, red pepper, and carrots.
RECIPE: Ellie's Wheat Berry Salad (pictured)

Toby Amidor, MS, RD, CDN, is a registered dietitian and consultant who specializes in food safety and culinary nutrition. See Toby's full bio »
Learn More About Healthy Grains:
What's in your favorite grain salad? Tell us in the comments below.
More posts from Toby Amidor.
Similar Posts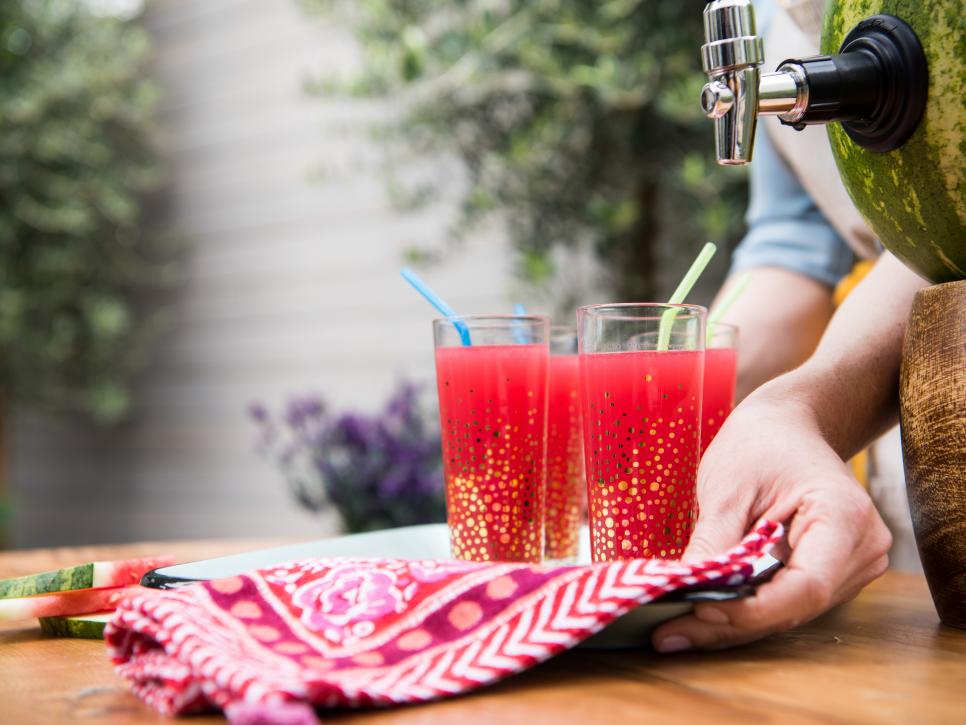 Tips and ideas for enjoying watermelon....