Give Dad a gift he can use all summer long: grill seasoning! Instead of boring bottled spice mixes, make your own batch for meat, fish or veggies with all his favorite flavors.
Pick Your Spices
Bottled grill seasoning blends are often expensive, heavy on the salt and preservatives and lacking in the flavor department. When you make your own, you control the ingredients and the flavor. Basic blends include salt, red and black peppers and additional flavor from garlic salt or onion powder. Chili powder, dried herbs and warm spices like cumin, cloves and cinnamon can turn up the volume.
Preparation couldn't be easier: Just mix up spices and transfer to an airtight container. Store in the pantry for up to 6 months. Giving it as a gift? Make a custom label for your jar.
Bottle it in a pretty jar and add a gift tag for a personal touch.
Sprinkle your homemade blends on fish, steaks, chicken and pork or mix with oil for an instant marinade. Don't forget the veggies — choose sturdy ones that'll hold up on the grill like squash, onions, eggplant, peppers, corn on the cob and mushrooms.
Tasty Blends
Whether you're grilling salmon, skinless chicken breast or juicy steaks, mix up tantalizing flavors. Here are my favorites for beef and pork. I also called on a few culinary experts for their favorite combos.
Beef Seasoning (Steak or Burgers)
Spicy Montreal Mix (makes 1 cup)
1/4 cup kosher salt
1/4 cup ground black pepper
1/4 cup granulated onion
2 tablespoons chili powder
2 tablespoons garlic powder
Pork Seasoning (Ribs, Tenderloin or Chops)
Smoky Fennel Mix (makes about 3/4 cup)
1/4 cup kosher salt
1/4 cup ground black pepper
2 tablespoons celery salt
2 tablespoons smoked paprika
1 tablespoon ground fennel
Chicken & Fish Seasonings

Vegetable Seasoning

Masala Mix for Vegetables and Beans (makes about 1 cup)
Recipe courtesy Gita Patel, RD
1/4 cup sesame seeds
1/4 cup chickpea flour (besan)
1/4 cup peanuts, chopped
Coriander-Cumin Powder (recipe below)*
2 teaspoons red chili pepper (or Cayenne to taste)
1 teaspoon turmeric
1/2 teaspoon salt or to taste
Pinch Asafetida (also known as "hing")
Coriander-Cumin Powder: Toast 2 tablespoons coriander seeds plus 2 tablespoons cumin seeds separately in a dry pan. Once cool, grind into a fine powder before adding to spice mixture.
Preheat a heavy-bottomed skillet over medium heat and roast—separately— sesame seeds first then with heat off roast the chickpea flour to prevent burning the flour.
Mix all of the ingredients together. Use what you need right away and/or store unused masala in a glass jar with a tight-fitting lid.
Use on grilled or roasted vegetables with chopped cilantro and lemon or lime juice to add a little moisture and flavor
Gita Patel is a registered dietitian and author of the upcoming cookbook Blending Science with Spices.

Dana Angelo White, MS, RD, ATC, is a registered dietitian, certified athletic trainer and owner of Dana White Nutrition, Inc., which specializes in culinary and sports nutrition. See Dana's full bio »

More Dad-Friendly Healthy Recipes:
What's your favorite spice blend? Tell us in the comments below.

More posts from Dana Angelo White.
Similar Posts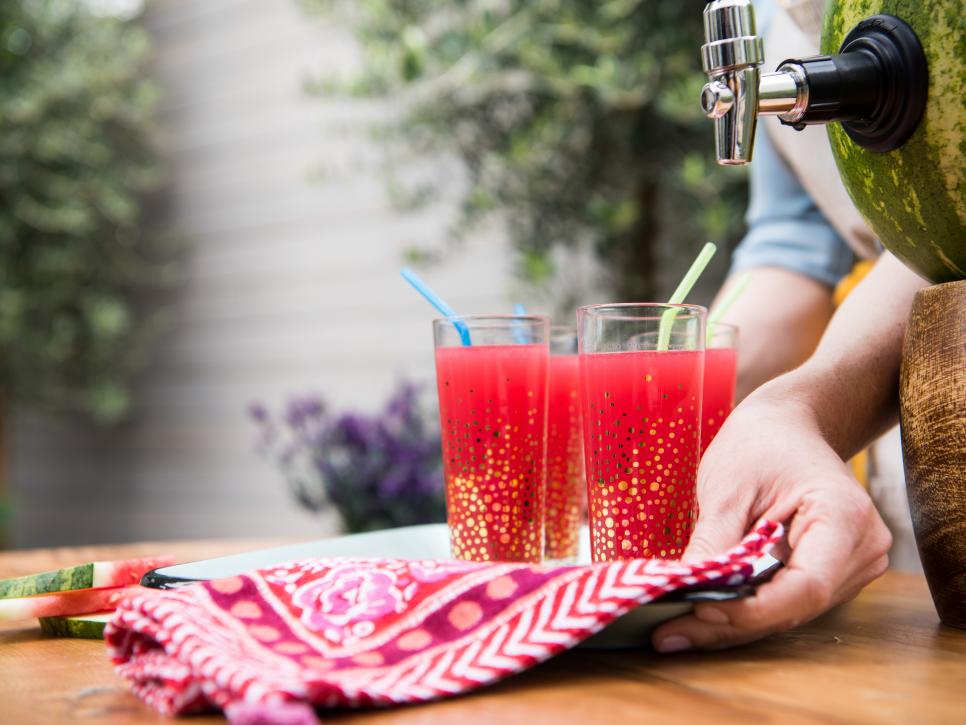 Tips and ideas for enjoying watermelon....