Smoothies are better than milkshakes, right? Well, not always -- read on to learn about this and 4 more food naming tricks.
Food labels are carefully worded to entice shoppers to choose certain items. A study published in the Journal of Consumer Research found dieters often fall for simple labeling tricks that make them believe certain foods are healthier than they are. Find out the top 5 traps people fell into and how to avoid them.
#1:  Fruit Chew vs. Candy Chew
The same food labeled with the word "fruit" verses "candy" had dieters opting for the fruit-labeled boxes with identical chews inside.  If it doesn't contain real fruit, it's probably the same product with different flavoring. Check the ingredients before you buy!
#2: Pasta vs. Salads
Diners watching their calories often jump to the salad section over pasta, since that seems like the healthier choice. But not always: Toppings like avocado, cheese, beans, croutons, fried chicken or too much dressing drive salad calories sky-high (that's why they made our top 9 "healthy" foods to skip). Ask the server how the salad is prepared, and if any of the toppings or dressings are optional. Get our tips for swapping out high-cal salad toppings >>
#3: Flavored Water vs. Juice
Find yourself grabbing the "flavored" water because it seems like the healthier choice?  That's what the Journal of Consumer research study found their subjects did. Water seems harmless, but many varieties are nothing more than sugar water. If sugar isn't added, then oftentimes artificial sweeteners are. A glass of freshly squeezed juice may contain natural sugar called fructose, but also a variety of vitamins and minerals. If in doubt, real, unadulterated water is always a great choice.
#4: Veggie Chips vs. Potato Chips
Think veggie chips are healthier than potato chips? Think again: Aren't potatoes vegetables?!? Any vegetable fried and made to look like a chip can be labeled a veggie chip, so don't fall for that labeling trick! If you want chips (whether veggie or potato), be sure to stick to a reasonable portion (about 15 chips).
#5: Smoothies vs. Milkshakes
Milkshakes are loaded with fat and calories, but slap on a label that says "smoothie" and dieters feel they've made a healthier decision. Be sure to inquire about the ingredients that go into that smoothie, and keep the portion size reasonable. Get our tips for a healthier smoothie >>
Bottom Line: Don't fall into the naming trap — if it looks too good to be true, it probably is. Do some investigating by reading food label ingredient lists and nutrition facts. If you're dining out, don't be shy! Ask the wait staff about menu items.
Toby Amidor, MS, RD, CDN, is a registered dietitian and consultant who specializes in food safety and culinary nutrition. See Toby's full bio »
You Might Also Like:
Were you shocked when you read the ingredient list on a favorite food? What food label questions do you have? Tell us in the comments below.
More posts from Toby Amidor.
Similar Posts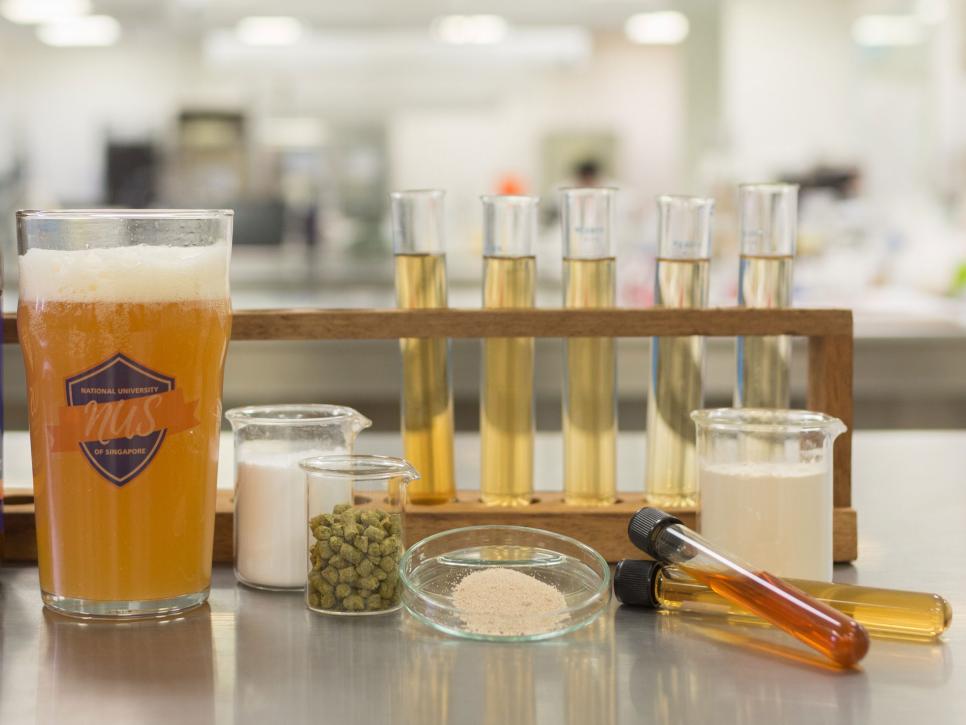 A research team at the National University of Singapore has created a probiotic sour beer....