Whether you prefer strawberries, raspberries, blueberries or blackberries, don't miss the prime season for these plump, juicy treasures. Here are 30 ways to enjoy these nutritious little delights — one for each day in June.
1.    Preserve all that berry goodness with Strawberry-Thyme Jam.
2.    Find a nearby pick-your-own farm and take the family berry picking.
3.    Save those berries – use our tips for proper freezing techniques.
4.    Zap blueberries, lemon & sugar for 45 seconds; serve over angel food cake.
5.    Make a sweet and crunchy blackberry crisp.
6.    Finish your cookout with slightly sweet berries & cream.
7.    Use dried berries in place of raisins in your favorite cookie or muffin recipe.
8.    Make Robin's cool Strawberry-Blueberry Orange Smoothie.
9.    Snack on Crackerwiches made with crackers, PB and sliced strawberries.
10.  Find out all the reasons Why We Love Strawberries.
11.    Mix fresh berries with whipped cream cheese to spread on bagels or toast.
12.    Serve fresh berries with homemade ricotta or Ellie's ricotta cream.
13.    Buy blueberries and strawberries organic; here's why.
14.    Eat fresh berries with a drizzle of balsamic for a healthier heart.
15.    Snack on berries for a dose of antioxidants called anthocyanins.
16.    Bake fresh berries into naturally sweet and chewy fruit leather.
17.    Whisk up a simple salad dressing – raspberry vinaigrette.
18.    Cookies, sauces, lemonade and more! Check out Blueberries 5 Ways.
19.    One cup of raspberries has half a day's worth of vitamin C.
20.    Cool off with a Strawberry Watermelon Slush.
21.    Top orange sherbet with blackberries for a refreshing dessert.
22.    Pop quiz: Which berry is a member of the rose family?
23.    Store unwashed blueberries in the fridge for up to a week.
24.    Dinner party dessert: Strawberries with chocolate sauce for dunking.
25.    Swap maple syrup for berries and powdered sugar for waffles.
26.    Instead of sugary soda, make a bubbly berry spritzer.
27.    Make a 5-ingredient Berry Trifle with Amaretto.
28.    Puree berries with juice or sparking water and freeze in ice pop molds.
29.    Flavor up a pitcher of Tyler's Blueberry Ginger Mojitos.
30.    Add berries to a grilled chicken salad served with balsamic vinaigrette.
Dana Angelo White, MS, RD, ATC, is a registered dietitian, certified athletic trainer and owner of Dana White Nutrition, Inc., which specializes in culinary and sports nutrition. See Dana's full bio »

What's your favorite way to eat berries? Tell us in the comments below.

More posts from Dana Angelo White.
Similar Posts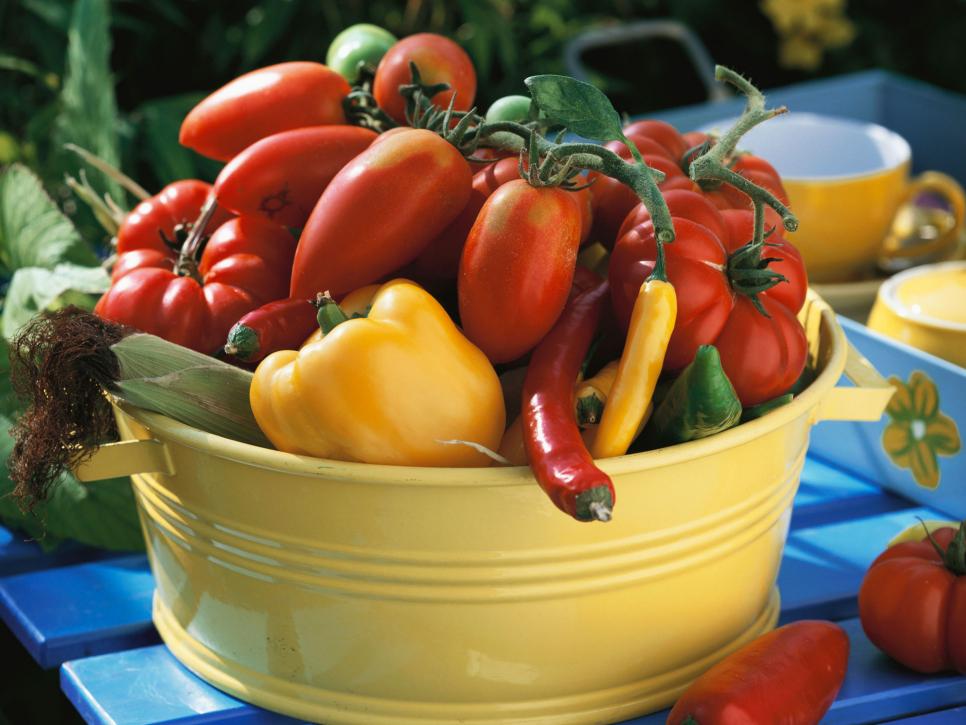 Check out these fresh ways to use an abundance of summer produce....