Rhubarb: To some folks it's a mystery, to others, it's a welcomed spring goodie. Whether you're a devoted fan or rhubarb neophyte, here are 5 fun facts.
1: First Medicine, Then Dessert
The earliest records of rhubarb date back to China in 2700 B.C., where it was used for medicinal purposes.
2: It's Really A Vegetable
Rhubarb is a member of the buckwheat family and botanically speaking, it's a vegetable, not a fruit.
3: Rhubarb Cooking Tip
1 pound of fresh rhubarb yields about 3 cups chopped or 2 cups cooked.
4: Rhubarb Aliases
Rhubarb is also commonly referred to as a "pie plant" after one of its most popular applications…pie.
5: A New Rhubarb Pairing
Americans are all about pairing tangy and tart rhubarb with sweet and juicy strawberries. In Britain they enjoy it with spicy ginger – yum!
Hungry? We've got lots more rhubarb recipes and ideas:
TELL US: What's your favorite rhubarb fact or recipe?
Dana Angelo White, MS, RD, ATC, is a registered dietitian, certified athletic trainer and owner of Dana White Nutrition, Inc., which specializes in culinary and sports nutrition. See Dana's full bio »

You Might Also Like:
More posts from Dana Angelo White.
Similar Posts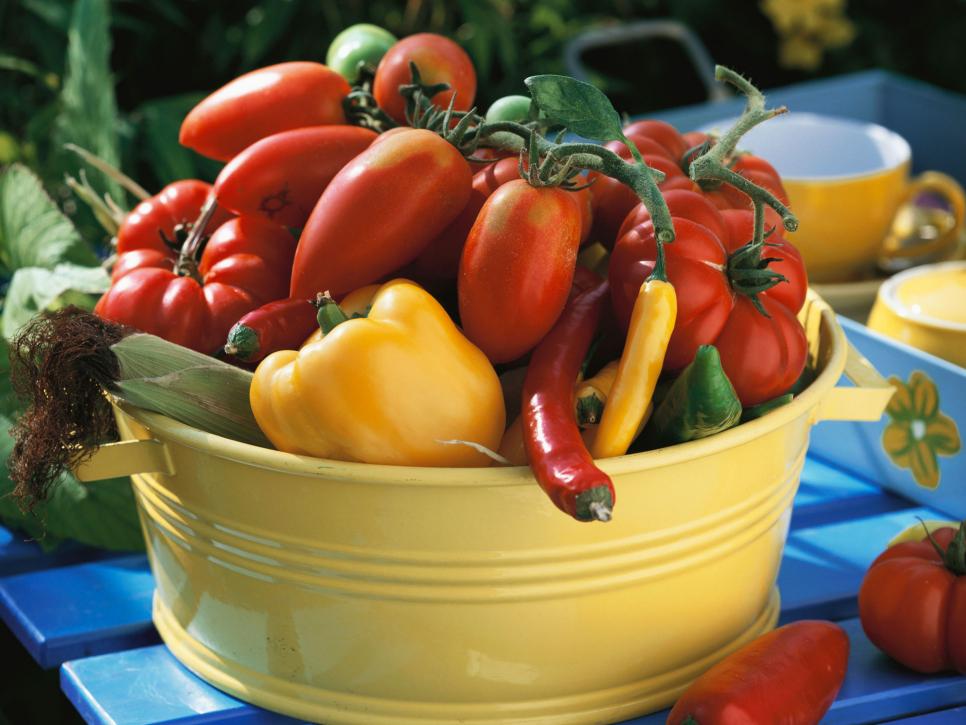 Check out these fresh ways to use an abundance of summer produce....