Dandelion Greens
I'm so excited that farmers' market season is finally here!  As a die-hard local produce lover, I investigate my local market and CSA box all month long, then share the most interesting seasonal finds with you.  First up: verdant and pleasingly bitter dandelion greens. Here's what they're like and how to use them today.
Weeds Are Healthy Eats!
While dandelions may be a little unpleasant when they crop up your lawn, some farmers grow larger varieties of these plants for their tasty greens. Their name is French for "lion's tooth," referring to the plant's jagged leaves.
Dandelion greens are loaded with nutrients without may calories. One cup of raw greens has just 25 calories, two grams of fiber, 112 percent of your daily vitamin A needs and more than five times the recommended vitamin K.
While you won't often see them in the grocery store, they're plentiful at farmers' markets. Store bunches wrapped in plastic in the refrigerator drawer for up to 5 days. Chop up and add to salads, wilt in soups or sauté with olive, garlic and balsamic vinegar for a deliciously unique side dish or even a pizza topping.
Dandelion Green Pizza
More Recipes to Try:
Spring Green Salad
Sautéed Greens with Lemon
POP QUIZ: Test your knowledge of spring greens with our Name That Green Photo Gallery
Dana Angelo White, MS, RD, ATC, is a registered dietitian, certified athletic trainer and owner of Dana White Nutrition, Inc., which specializes in culinary and sports nutrition. See Dana's full bio »

You Might Also Like:
More posts from Dana Angelo White.
Similar Posts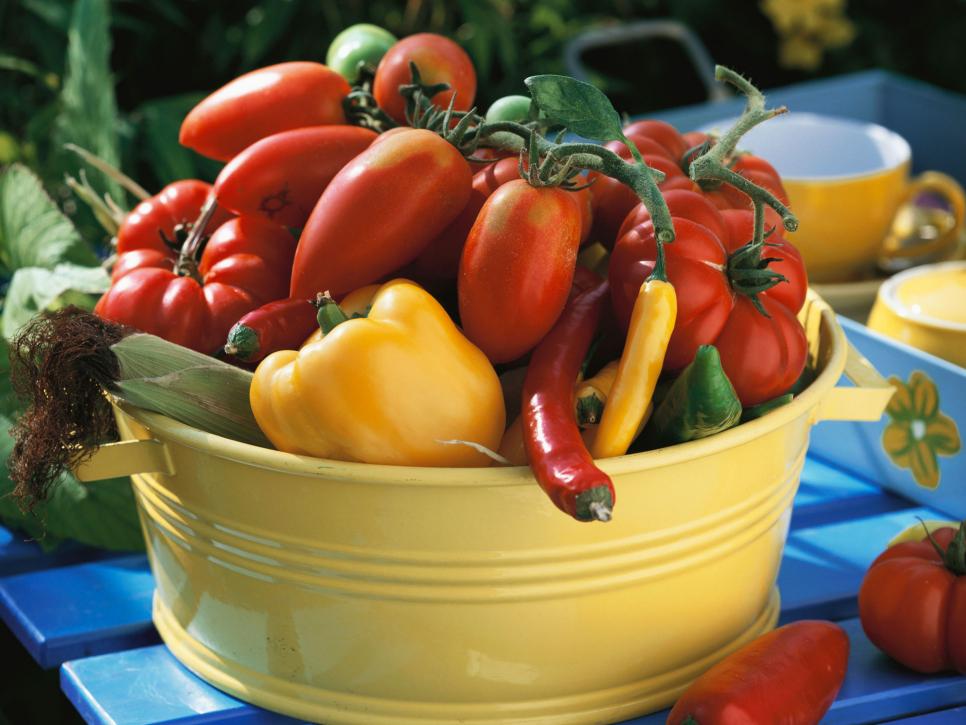 Check out these fresh ways to use an abundance of summer produce....