Grilling season officially kicks off this weekend — celebrate by firing up the grill for some burgers!  Traditional beef burgers are delicious, but we've got 5 creative (and healthy) spins on this summer classic that you'll love.
Beef Sliders
Classic beef burgers are an all-time fave, but can rack up the calories. Use our tips to lighten them up or for a change of pace, grill up some mini-burgers.
RECIPE: Mini Memphis Burgers
Turkey Burgers
Turkey is a wonderful red meat alternative, but can be bland if you don't flavor them right. Dig into Ellie's savory turkey burgers made with olives, cumin and parsley.
RECIPE: Better Burger with Green Olives
Bison Burger
Red meat alternatives are all the rage. Buffalo (bison), venison and ostrich are very lean meats and delicious choices.
RECIPE: Buffalo Burger
Portobello Burger
Looking for a vegetarian option? Portobello mushrooms make a perfect meatless burger. They're juicy, flavorful and hold up well on the grill.
RECIPE: Grilled Portobello Burger with Onion Jam
Split Pea Burgers
Legumes like beans, peas and lentils are another meat-free alternative that are packed with protein, vitamins and minerals. Alton's split pea burgers are so mouthwatering they'll have hard core meat lovers begging for more!
RECIPE: Split Pea Burgers

Toby Amidor, MS, RD, CDN, is a registered dietitian and consultant who specializes in food safety and culinary nutrition. See Toby's full bio »
You Might Also Like:
More posts from Toby Amidor.
Similar Posts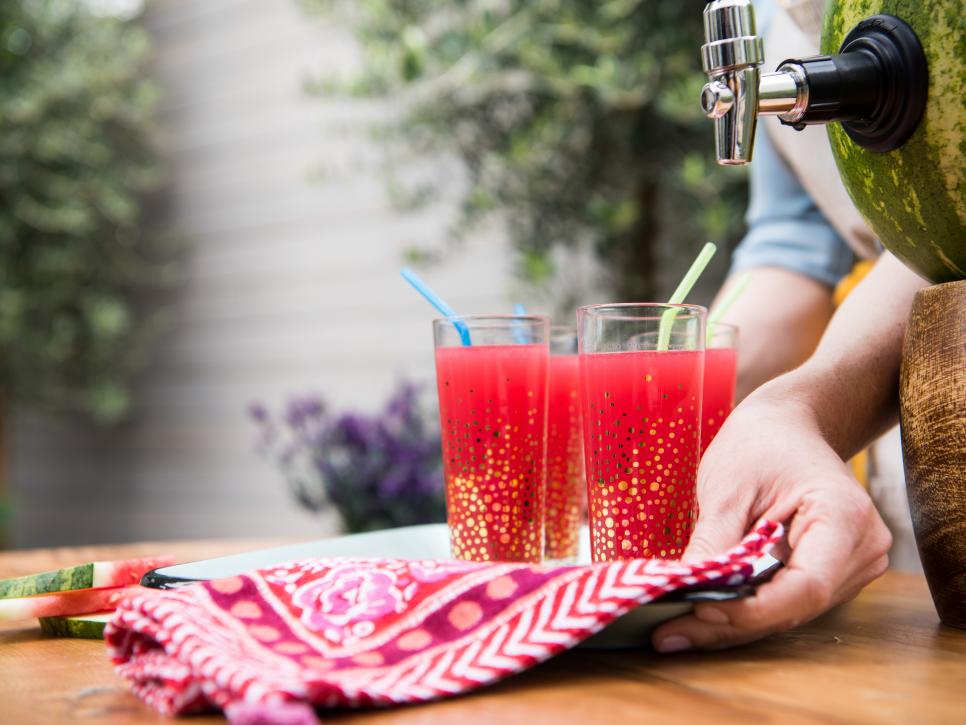 Tips and ideas for enjoying watermelon....