This leafy green is part of the cabbage family. Sure you've had it in a salad, but there is more to learn  about this spicy green, plus lots of creative ways to prepare it.
What, Where, When?
Arugula (Eruca sativa, Cruciferae) is also known as rocket, roquette, rugula, Italian cress and recola. Although arugula is commonly added to mesclun mixtures, it's actually a member of the cabbage family.  This green leafy veggie resembles radish leaves and has a bitter and  peppery mustard flavor. The small, younger leaves are often milder.
Arugula grows quickly in cool climates and is harvested when it's young. Peak season for this green goodie is early spring and fall.
Nutrition Facts
A half cup of fresh arugula provides 2 calories, folate and vitamins A and C. It contains 14 percent of your daily vitamin K requirements and a boatload of lutein, an antioxidant that helps maintain healthy eyes, skin and heart.
What To Do With Arugula
Arugula makes a delicious addition to salads or mixed greens and tastes great with vinaigrettes. It can add freshness and burst of green to soups, sauteed vegetable dishes, quiches, stir fries, pizza and pasta. When cooked, arugula wilts like spinach and the flavor mellows out. It can also be used raw in place of basil for a spicier pesto.
Shopping Tip: Arugula is sold in bunches with the roots attached or in loose bins. Look for fresh, bright green leaves. Store fresh arugula wrapped tightly in a plastic bag and place in the refrigerator for no longer than 2 days. Wash thoroughly before using.
Recipes To Try:
Toby Amidor, MS, RD, CDN, is a registered dietitian and consultant who specializes in food safety and culinary nutrition. See Toby's full bio »
You Might Also Like:
More posts from Toby Amidor.
Similar Posts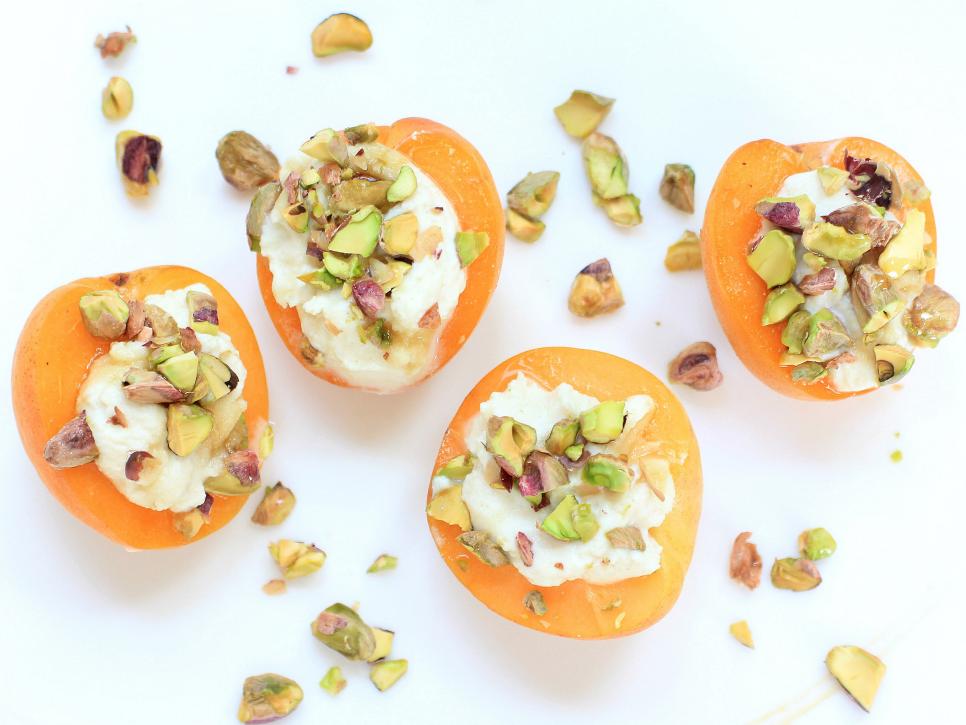 Make the most of these sweet gems while they're in season....