Poultry is a top cause of foodborne illness; wash your cutting boards and knives with soap and water before cutting up vegetables or ready-to-eat foods.
What's really lurking in the food you eat? These days, lots of things. A newly-released study from the University of Florida found that the 14 most common food microorganisms kill more than 1,300 people each year and cost more than $14 million in health care dollars. Let's stop these bad boys from making us sick (and costing us a fortune) — read up on the top 5 and what you can do to stop them.
#1: Camplobacter
Stats: Camplobacter costs $1.3 billion and causes 76 deaths, 850,000 illnesses and 8,500 hospitalizations each year.
Common foods: Poultry
Prevention: Improperly-cooked poultry and cross-contamination are the typical reasons why someone becomes ill with this pathogen. Your best bet is to cook poultry to proper temperatures and to keep raw food separate from other food and surfaces. This also means giving countertops, sinks, utensils and hands a proper washing after contact with raw poultry.
#2: Toxoplasma
Stats: This nuisance costs $3 billion dollars and causes 4,500 hospitalizations and more than 300 deaths each year. Toxoplasma is especially dangerous to pregnant women and developing fetuses, as it poses a serious risk for stillbirth or infants born with physical and mental disabilities.
Common foods: Pork and beef
Prevention: Cook meat to proper temperatures and wash hands thoroughly after handling raw meat. This bug is also found in cat litter boxes— for those pregnant gals, it's best to get another person to change litter box whenever possible.
#3: Listeria
Stats: This bad boy costs more than $2.5 billion and causes 255 deaths each year. Like toxoplasma, listeria is dangerous to pregnant women (especially during the third trimester) and developing fetuses.
Common foods: Deli meats and soft cheeses like brie
Prevention: Preventing cross-contamination is important to prevent listeria. This means using a separate knife and cutting board to slice cheese and other foods. When talking deli meats, it's important to buy small amounts at a time and not let it hang out in the refrigerator for more than 2 to 3 days. Pregnant women should avoid these high-risk foods all together.
#4: Salmonella
Stats: This bug is responsible for causing more than 1 million illnesses, 19,000 hospitalizations and 378 deaths each year.
Common foods: Poultry, eggs, produce
Prevention: It's important to wash your hands before handling raw poultry and eggs. Keep anything that touches the raw food like cutting boards, knives, plates separate from cooked foods or ready-to-eat foods like fruits and veggies. Use a thermometer to make sure chicken and eggs are cooked to the proper temperatures.
#5: Norovirus
Stats: Cost is more than $600 million each year, and it causes close to 3 million illnesses, 6,696 hospitalizations and 68 deaths.
Common foods: Store-bought or homemade prepared foods like salads, sandwiches
Prevention: Norovirus is commonly spread from people who have the illness and don't wash their hands properly after using the restroom (I know, gross). If you are showing symptoms of a stomach bug, including vomiting and diarrhea, it's best to have someone else prepare the food.
TELL US: What questions do you have about keeping food safe?
Toby Amidor, MS, RD, CDN, is a registered dietitian and consultant who specializes in food safety and culinary nutrition. See Toby's full bio »
More posts from Toby Amidor.
Similar Posts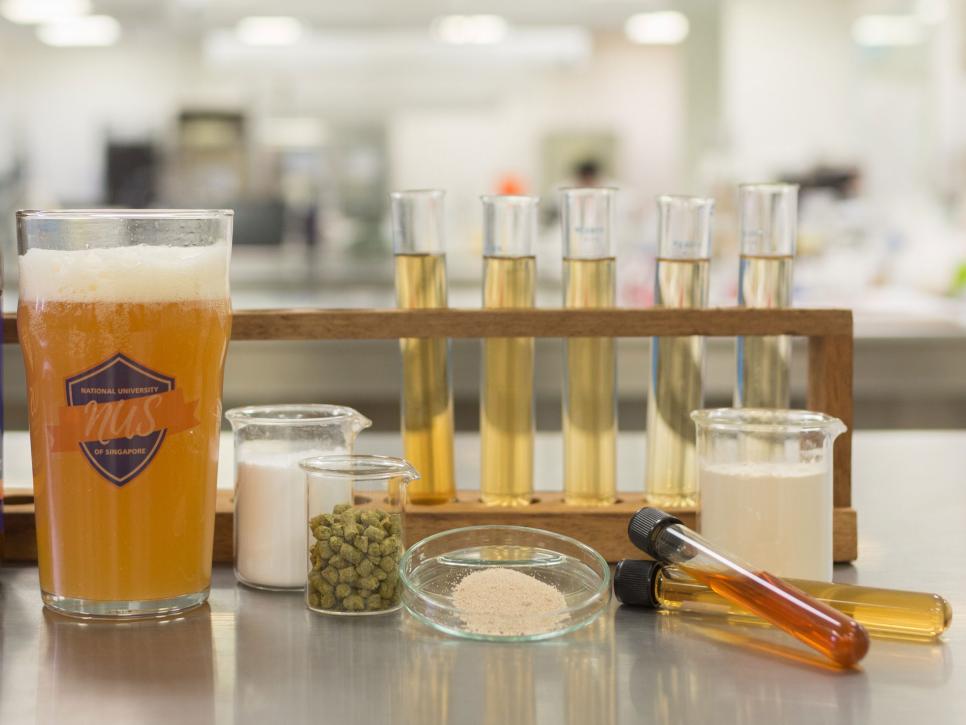 A research team at the National University of Singapore has created a probiotic sour beer....