In this new series, we're exploring new ideas using our favorite herbs. Many folks buy or grow fresh herbs but aren't sure what to do with them.  Mint pairs well with spring veggies and sprouts up all over in the spring, so we picked this versatile herb for our first month.
Mint Basics
There are over 30 species of mint, with the most popular being spearmint and peppermint. The leaves of spearmint are a gray-green or bright green and are mild in flavor and smell. Peppermint has bright green leaves with purplish stems and has a more pungent smell and peppery flavor.
Mint is grown in China, the Mediterranean, the Philippines, India, the U.S. and Egypt. Peak season in during late spring and summer months.
Nutrition Info
One-quarter cup of fresh peppermint contains 4.5 calories and a handful of nutrients like vitamin A, folate, calcium and potassium. Mint also contains strong antioxidants known as phenols.
Studies have indicated mint is as good for you as it tastes: The strong antioxidants found in mint may help prevent cancer and the hardening of the arteries that lead to heart attacks and strokes.
What To Do With Mint
Have extra mint on hand? Add mint leaves to a freshly-made pitcher or lemonade, iced tea or to fresh fruit salad. Mint pairs well with tomatoes, like in tomato salad or tomato sauce. The herb also makes a mean tabbouleh salad (a popular Middle Eastern dish made from bulgur, chopped tomatoes, parsley and mint) and is integral to the Greek yogurt-based sauce called tzatziki. Mix up a pitcher of mojitos for your next happy hour or make your own mint spread using mint, part-skim ricotta, green peas and olive oil– delicious on toasted bread.
Shopping Tip: Choose evenly colored leaves that aren't wilted. Store a fresh bunch in the refrigerator with the stems down in a glass of water and place a plastic bag over the leaves. Store like this for up to one week, changing the water every other day.
Recipes To Try:
TELL US: How do you use mint? What's your favorite herb this month?
Toby Amidor, MS, RD, CDN, is a registered dietitian and consultant who specializes in food safety and culinary nutrition. See Toby's full bio »
You Might Also Like:
More posts from Toby Amidor.
Similar Posts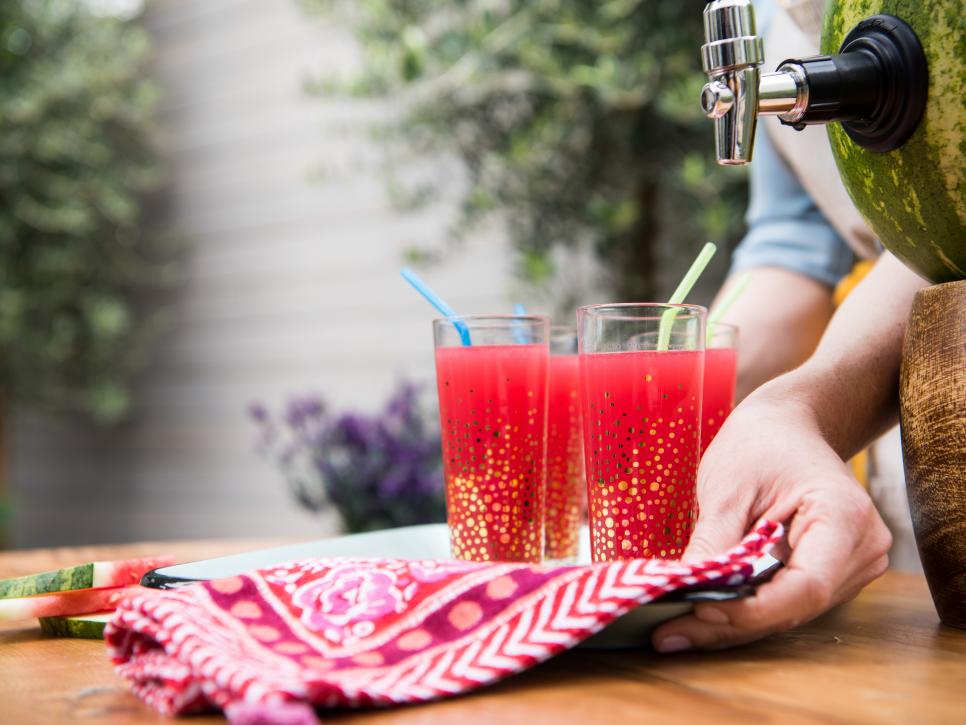 Tips and ideas for enjoying watermelon....