Strawberries are delicious, juicy and in season now! These nutrient-packed red gems are one of our favorites — here's why.

Strawberry Facts
Part of the rose family, strawberries are a favorite fruit among both children and adults. Strawberries are one of the only fruit where the seeds are found on the outside as opposed to the inside (like a peach or apple).
Strawberries were grown in the wild for centuries in the U.S. and Europe. Today they're produced throughout the world including Canada, France, Australia, Italy, Japan, New Zealand and the U.S. Peak season in the U.S. runs from April through September.
Nutrition Info
Eight fresh strawberries contain only 50 calories and 3 grams of soluble fiber. They're brimming with antioxidants like vitamin C and anthocyanins which also give berries their gorgeous red and blue colors. According to a recently-published report in the American Journal of Clinical Nutrition, strawberries ranked third on a list of more than 1,000 foods antioxidant-rich foods. Only blackberries and walnuts have more.
According to a 2011 study conducted at Ohio State University, strawberries may also play a role in preventing colon and esophageal cancer.  Although the study was done on mice, results look promising and the school is conducting further research.
Fun Ideas
These red beauties are versatile and can be used in both sweet and savory dishes. Here are some creative ways to use them:
Use as a substitute for tomatoes in a recipe for salad or salsa
Toss sliced berries onto a bed of greens
Substitute pureed strawberries for part or all of the vinegar in a salad dressing
Top fish, pork or chicken with trawberry salsa
Freeze whole strawberries and use as "ice cubes" in cocktails
Recipes to Try:
Toby Amidor, MS, RD, CDN, is a registered dietitian and consultant who specializes in food safety and culinary nutrition. See Toby's full bio »
You Might Also Like:
More posts from Toby Amidor.
Similar Posts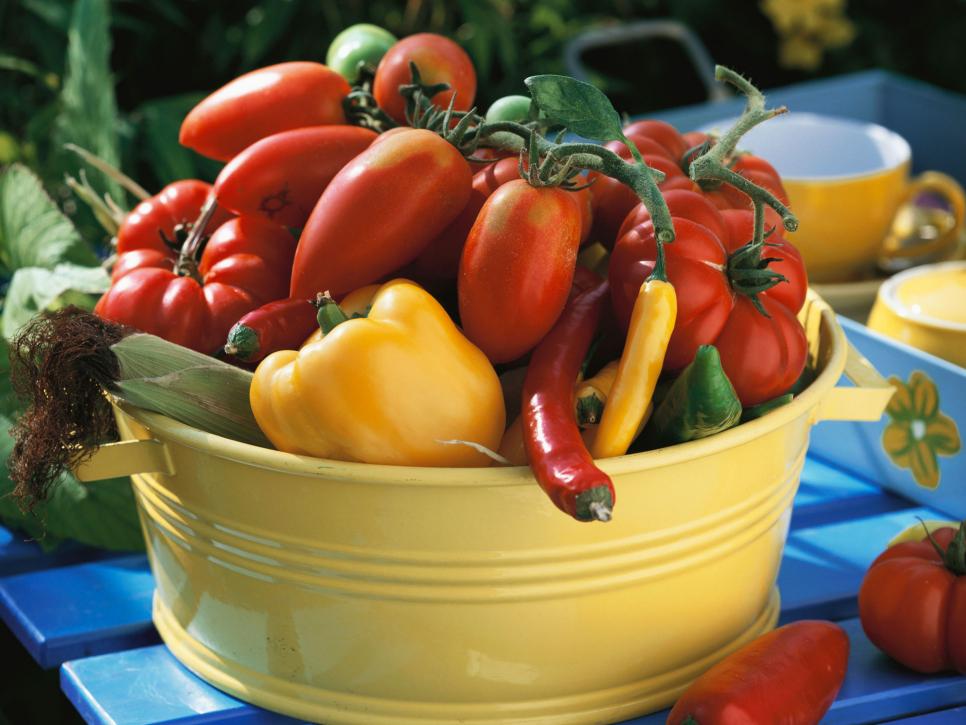 Check out these fresh ways to use an abundance of summer produce....