This week we're celebrating Italian food on Healthy Eats! See all our Italian food coverage here.
Homemade cheese may seem like a daunting task, but some cheeses are much easier to make than others. Homemade ricotta is definitely doable at home — all it takes is some easy assembly and a bit of patience.  The pay-off is BIG:  Absolutely no preservatives and the best-tasting, creamiest ricotta you've ever had.
3 Simple Steps
My favorite ricotta recipe was inspired by Food and Wine Magazine chef Maria Helm Sinskey. Just a few tweaks to make the recipe my own and it's been a staple in my kitchen ever since. I make it just about any time I need ricotta —  it's THAT good. Serve with favorite pasta dishes, sweetened with honey and fresh berries, or spread on a slice of toasted bread topped with sliced tomato or cucumber. Since it's pretty rich, a little goes a long way!
Fresh Ricotta on Toast With Cucumbers
Easy Ricotta Cheese
Yield: 4 cups

Ingredients:
8 cups whole milk
1 cup heavy cream
3 ½ tablespoons white or white wine vinegar
1 teaspoon kosher salt
Equipment: A fine strainer and cheesecloth
Directions:
Step 1
Combine milk and cream in a large pot and heat over medium-high heat until steamy, but not boiling.
Step 2
Turn off heat. Stir in vinegar and salt with a wooden spoon. Continue to gently stir for 1 to 2 minutes as curds begin to form. Allow to sit out at room temperature for 90 minutes.
Step 3
Place a fine mesh strainer lined with cheesecloth over a large bowl. Using a slotting spoon, transfer curds to the cheese cloth and allow to sit for an additional 30 minutes.
Prep Tip: Once you have gotten most of the curds out with a slotted spoon, pour remaining liquid through a separate fine mesh strainer; add those curds to the rest in the cheesecloth.
Serve fresh ricotta chilled or at room temperature. Store in an air-tight container in the fridge for up to 3 days.
Nutrition info per 1/4 cup serving:
Calories:  100 calories
Total Fat: 5 grams
Saturated Fat: 3 grams
Total Carbohydrate: 7 grams
Protein: 7 grams
Sodium:  50 milligrams
Cholesterol: 22 milligrams
Fiber: 0 grams
Recipes to Try:
Ricotta-Stuffed Squash Blossoms
Ricotta-Spinach Tacos
Grilled Eggplant and Ricotta Crostini
Balsamic Strawberries with Ricotta Cream
Cherry Ricotta Cheesecake
Roasted Figs with Fresh Ricotta
Lemon Ricotta Cookies with Lemon Glaze
Dana Angelo White, MS, RD, ATC, is a registered dietitian, certified athletic trainer and owner of Dana White Nutrition, Inc., which specializes in culinary and sports nutrition. See Dana's full bio »

You Might Also Like:
More posts from Dana Angelo White.
Similar Posts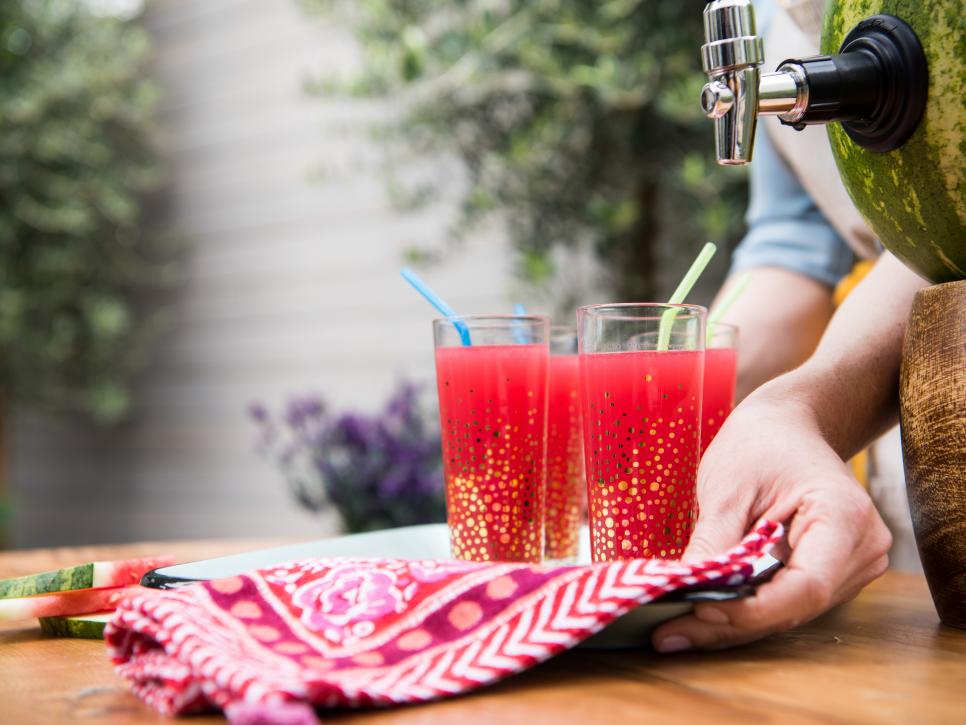 Tips and ideas for enjoying watermelon....