This week we're celebrating Italian food on Healthy Eats! See all our Italian food coverage here.
This budget-friendly dish can make a perfectly-balanced, healthy meal if you skip the takeout and make your own pie.  Don't worry, it's easy! Once you're in the pizza-making groove, it becomes a culinary adventure to try new flavor combinations. Here are the basic steps to get started.
Pizza Basics
We're talking about homemade pizza, baby! No take out, fast food delivery or frozen kinds. The first step in making a pizza is deciding about the dough. You can make your own, buy fresh dough at your local market or pick some up at your favorite pizzeria. If you're looking to up your fiber, choose the whole wheat variety.
If the dough is frozen, make sure to place in fridge the night before. For refrigerated dough, let it stand at room temperature for about 20 minutes before making your pie. Roll out to about 1 inch thick, and then add the goodies.
The Cheese
If you've never made pizza before, start with shredded part-skim mozzarella. To save money and have a better-quality pizza, purchase a chunk and shred at home (pre-shredded costs more and gets dried out in the bag.) Other cheeses to try include Parmesan, provolone, cheddar, Monterey jack and Asiago (or a combination of a few). Harder cheeses tend to be higher in fat, but they're also high in flavor, so a little goes a long way.
The Veggies (or Fruit!)
The options are endless….broccoli, olives, onions, peppers, fresh tomatoes, garlic, mushrooms, leeks, eggplant, sun-dried tomatoes. These ingredients run around 25 calories per half cup, so don't be afraid to go heavier on the veggies. If you're looking to try something different, add some fruit! A Hawaiian pizza with pineapple and ham is traditional, but peaches, apricots, sliced apples or fresh grapes can also be super-delicious.
The Sauce
Jarred sauces typically contain a laundry list of additives, but healthier choices exist. Check out our recent taste test to see our top picks. You can also opt to make your own tomato sauce. To save time, make a double or triple batch ahead of time and store in the freezer. Pesto sauce is another sauce option or you can always go sauce-less.
The Extras
Here's where you really need to pay attention. Chicken, meatballs, sausage, pepperoni, ham and all those meaty goodies can rack up the calories quickly. Some lighter options include chicken breast, turkey sausage or lightened up meatballs (use our tips to make a healthier version). If you're opting for the higher calorie extras, then do so occasionally and add small amounts per serving.
Suggested Flavor Combinations
If you've done the basic Margherita (mozzarella cheese, tomatoes, basil), here are some other combos to try:
Eggplant, drained sun-dried tomato, provolone, part-skim mozzarella, fresh basil
Roasted pumpkin chunks, sliced pear, gorgonzola, fresh rosemary
Chicken breast, barbecue sauce, shredded part-skim mozzarella, green onions
Bell peppers (various colors), red onion, feta cheese
Onion, mushroom, green pepper, black olives, part-skim mozzarella
Roasted butternut squash, kale, provolone, ricotta
Fresh tomatoes, feta, kalamata olives
Asparagus, prosciutto, dried figs, Parmigiano-Reggiano
Recipes to Try:
TELL US: What's your favorite pizza topping?
Toby Amidor, MS, RD, CDN, is a registered dietitian and consultant who specializes in food safety and culinary nutrition. See Toby's full bio »
More Pizza Ideas:
More Healthy Recipe Essentials:
More posts from Toby Amidor.
Similar Posts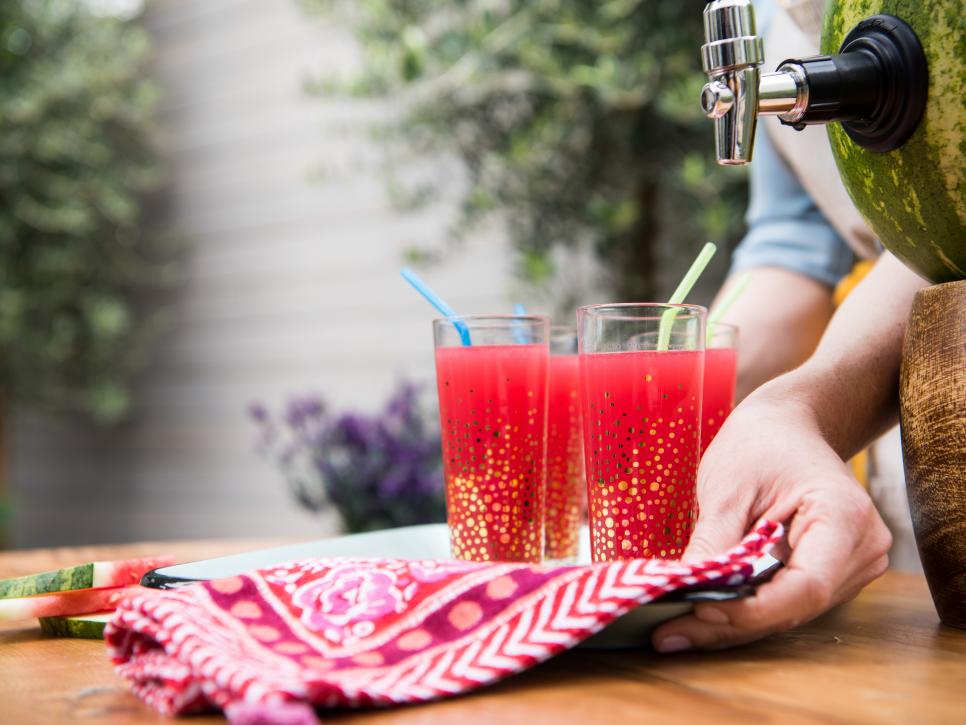 Tips and ideas for enjoying watermelon....