Every Passover, one of our family traditions is  making matzo ball soup. Although Passover is a week-long holiday, we always run out of soup after two days no matter how many batches we cook up.  Toss out the pre-packaged matzo ball mix and try my grandma's famous matzo ball recipe any time of year!
Bubby's Matzo Ball Soup
Yield: 24 balls
Ingredients:
4 large eggs, white and yolk divided
2 cups matzo meal
¾ cup seltzer
¼ cup canola oil (or kosher for Passover oil)
1 teaspoon salt
Black pepper, to taste
Directions:
Combine egg yolks, matzo meal, seltzer, canola oil, salt and pepper in a large bowl; mix well to combine. In a separate bowl, beat egg whites until they peak; fold into matzo meal mixture. Place in refrigerator for at least 1 to 2 hours until the mixture slightly hardens. When ready to cook, wet hands and scoop out 1 tablespoon of mixture and roll into small balls. If too soft, add matzo meal as needed. Add matzo balls one by one to a large pot of simmering water. Once all of the balls have been added, bring to a boil and simmer over medium-low heat for 20 minutes. Serve immediately in chicken stock or broth. To store, remove matzo balls from water with a slotted spoon and place in a dry storage container.
Nutrition Info Per Serving (2 pieces)
Calories: 150
Total Fat: 7 grams
Saturated Fat: 1 gram
Total Carbohydrate: 18 grams
Protein:  4 grams
Sodium:  220 milligrams
Cholesterol:  70 milligrams
Fiber: 0 grams
TELL US: What's your favorite Passover tradition?
Toby Amidor, MS, RD, CDN, is a registered dietitian and consultant who specializes in food safety and culinary nutrition. See Toby's full bio »
You Might Also Like:
More posts from Toby Amidor.
Similar Posts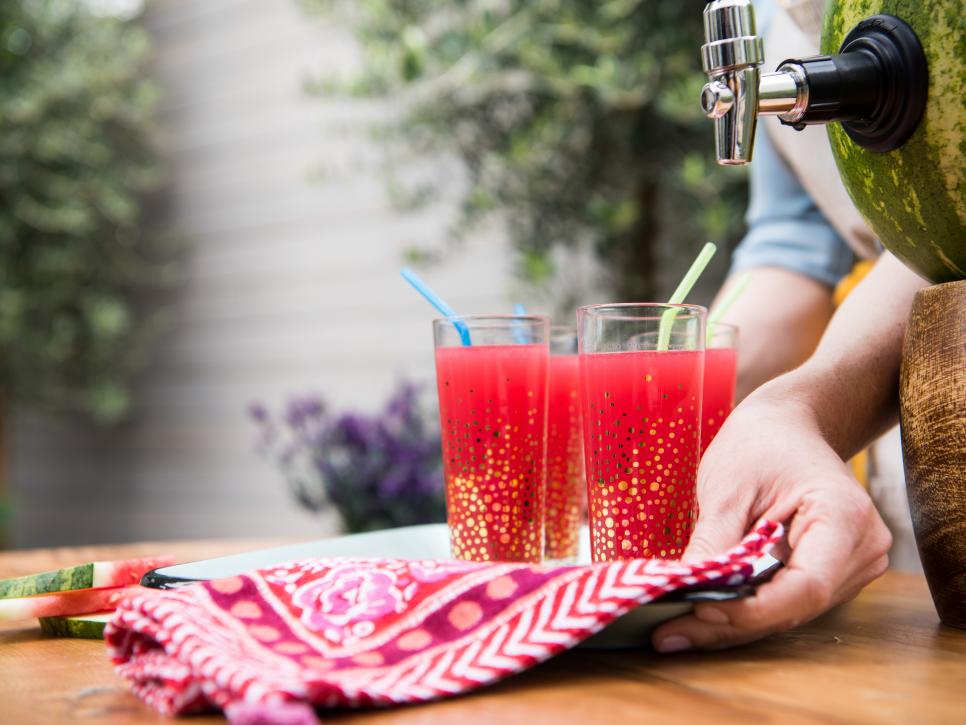 Tips and ideas for enjoying watermelon....