Grow your own veggies with your getting-started tips. Image courtesy Food Network Magazine.
Spring is officially here! Believe it or not, it's time to start making plans for your backyard garden. In a few short months (Mother Nature-permitting) you'll have a flourishing garden with a bounty of the most local produce you can get. Here are some simple tips to get you started.
What to Plant
Rule number one — grow things that you'll enjoy eating! You really can't go wrong from a nutrition standpoint with fresh veggies, but who cares about the nutrients in eggplant if no one in your house will eat it?! Give some thought to what everyone in the house really enjoys. If those options can realistically be grown in the space that you have, go for it!
Good basic options include herbs, lettuces, cucumbers, tomatoes and strawberries. If you're feeling more adventurous, try some root veggies like carrots, potatoes and leeks.
Also consider how much room you have for your garden plot. Crops like melons, summer squash and tomatoes can take over your whole garden if left untamed.
Whether you want to buy less-expensive seeds or easier-to-propagate seedlings (small starter plants), get your supplies from a reliable company (such as Burpee, Seeds of Change, The Cook's Garden and Gardener's Supply ) or stop by the farmers' market – many local farmers sell seeds and seedlings early in the season.
How to Plant
Once you've given some thought about what you want to grow, it's time to consider your garden layout. Pick a spot that gets an ample amount of direct daily sunlight and make sure you can easily get a water source over to it.  Placement of plants is also important. For example, tomatoes like lots of sun, while lettuces prefer a shadier spot. For more ideas, refer to the experts – check out some popular layout designs. You can even purchase garden kits with all the seeds you need.
Don't have a yard for a garden? No problem! See our tips for easy grow-your-own with large pots and planters.
When to Plant
Since all types of crops grow differently, they need to be planted at various times throughout the growing season. Radishes and Swiss chard can handle being planted in cooler temps while peppers,  watermelon, and tomatoes prefers things warmer. Exact planting dates will vary depending on where you live but online guides are available through state cooperative extension websites.
TELL US: What are you growing in your garden this year?
Dana Angelo White, MS, RD, ATC, is a registered dietitian, certified athletic trainer and owner of Dana White Nutrition, Inc., which specializes in culinary and sports nutrition. See Dana's full bio »
You Might Also Like:
More posts from Dana Angelo White.
Similar Posts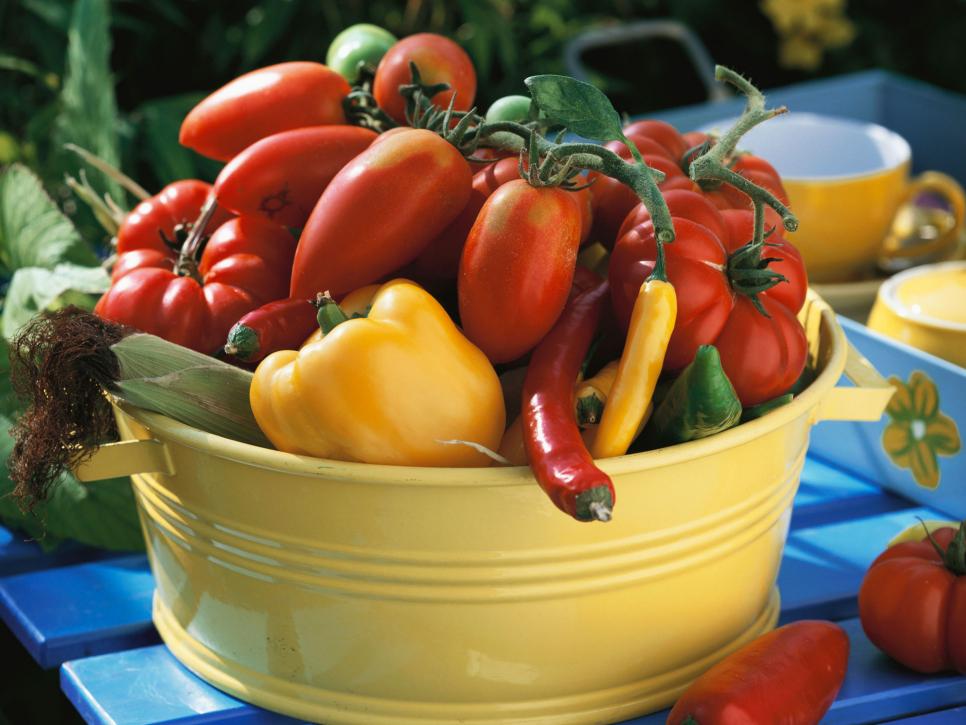 Check out these fresh ways to use an abundance of summer produce....