Calling all peanut butter lovers! We're celebrating Peanut Butter Lovers' Day and kicking off National Peanut Month by giving you 10 tummy-pleasing ways to sop up some peanutty decadence. We recommend choosing natural or homemade varieties for the truest flavor and best nutrition.
1: Solo
Peanut butter is just so good on it's own. A light smear on celery sticks, apple slices, or whole grain crackers and you have a heart-healthy and satisfying snack. Sprinkle on some sunflower seeds for crunch or a few raisins for natural sweetness. Each tablespoon has about 110 calories so portion out to keep the calories reasonable. Ever tried making your own nut butters?
RECIPE: Make Your Own Nut Butters
2: Energy Bars
Make your own simple and delicious version of an energy bar. Peanut butter acts as the healthy glue to hold them together.
RECIPE: Oatmeal Peanut Butter Energy Bars
3: Smoothies
Who needs ice cream when you have the creamy goodness of peanut butter?! Perfect for a post-workout protein boost or breakfast on the go.
RECIPE: Peanut Butter Split Smoothie
4:  Stir Fry
Melt a spoonful of PB into stir fried noodles for a silky and flavorful sauce.
RECIPE: Stir Fry Basics

5: Salad Dressing
Make a thick and creamy dressing without the unhealthy fats. Toss it up with fresh veggies, cooked chicken and a citrus punch.
RECIPE: Chicken Salad with Peanut-Lime Vinaigrette
6: Satay
Grilled chicken, steak, and shrimp love peanut butter too. Combine with soy sauce, brown sugar, lime and chili paste for a sweet, sour and creamy dipping sauce.
RECIPE: Chicken Satay with Peanut Sauce
7: Yogurt Dip
For another take on dips, mix creamy peanut butter with nonfat Greek yogurt for a light and tangy dipping sauce for strawberries, apple slices, carrot sticks or whole grain pretzels.
8: Sweet Treat
If you love peanut butter and chocolate, this is the munchie for you! Try to find banana chips that aren't fried in oil to save a few calories.
RECIPE: Memphis Banana Bites
9: Quick Breakfast
A healthy and satisfying breakfast doesn't have to be complicated or time consuming – it's as easy as 3 ingredients.
RECIPE: Peanut Butter & Green Apple Toast
10: Soup
Whisk in some peanut butter to soups and stews for a nutty flavor and unbeatable texture. Earthy vegetables like butternut squash and sweet potatoes make the best flavor combos.
RECIPE: Nutty Sweet Potato Soup
More Ways to Celebrate Peanut Butter Day
TELL US: How do you do PB?
Dana Angelo White, MS, RD, ATC, is a registered dietitian, certified athletic trainer and owner of Dana White Nutrition, Inc., which specializes in culinary and sports nutrition. See Dana's full bio »

You Might Also Like:
More posts from Dana Angelo White.
Similar Posts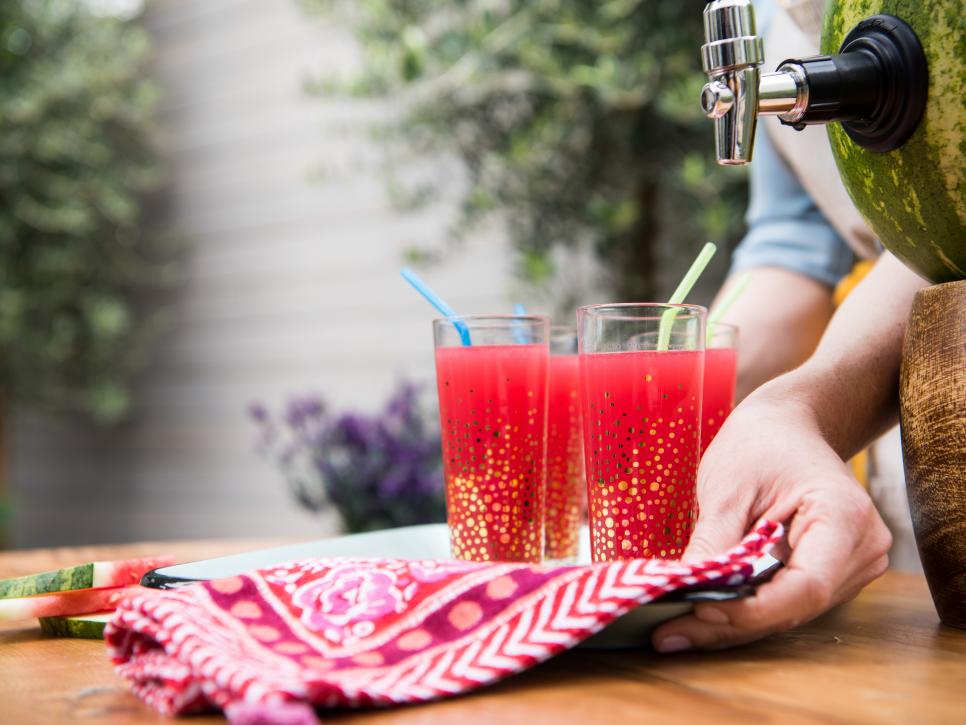 Tips and ideas for enjoying watermelon....