I was never a rice pudding fan until a few years ago when my middle daughter starting requesting it daily. Since then, I've been experimenting with a few variations of this classic to help lighten up the creamy calories while still maintaining its delicious flavor.
Classic Puddings
One half-cup of store bought rice pudding contains 133 calories and 3 grams of fat. When you order up rice pudding at a restaurant or make a batch at home, the portions are 3 to 4 times that amount. The increase in portion size causes the calories to skyrocket to over 500 calories and 12 grams of fat. Some homemade batches use coconut milk, sweetened condensed milk, heavy cream or half-and-half, which add a tremendous amount of calories and artery-clogging saturated fat.
The Rice
Both short grain and long grain rice can be used to make rice pudding. Arborio is a shorter and fatter variety of short grain rice that has higher amounts of starch which gives this dish a creamy texture without lots of added fat. Long grain basmati rice can also be used; it has a nuttier flavor and aroma and is available in both white and brown varieties.
Besides the type of rice, the portions are also important. Aim for about 1/2 cup cooked rice per serving — when combined with milk, you'll end up with about 2/3 to 3/4 cup of pudding.
The Milk
There are so many variations to experiment with when it comes to the milk. In order to keep calories and fat in check, use more of the lower calorie milks (like whole milk and soy milk) and then top off the pudding with a few spoonfuls of higher-fat  milk like sweetened condensed milk, half-and-half, almond milk or heavy cream. Just to give you an idea of the calories and fat for one cup of various types of milk:
Sweetened condensed milk: 982 calories; 27 grams total fat; 17 grams saturated fat
Half-and-half: 315 calories; 28 grams total fat; 17 grams saturated fat
Coconut milk: 360 calories; 33 grams total fat; 30 grams saturated fat
Heavy cream: 414 calories; 44 grams total fat; 28 grams saturated fat
Soy milk: 100 calories; 4 grams total fat; 0 grams saturated fat
Whole milk: 146 calories; 8 grams total fat; 5 grams saturated fat
One switch I wouldn't suggest is choosing low-fat or skim milk. The consistency of the pudding will be more watery and the mouth feel won't be as creamy and smooth.
Flavor Enhancers
There are some flavor enhancing ingredients that add flavor without many calories. These include spices like ground clove, cinnamon, nutmeg, vanilla bean, vanilla extract, lemon or orange zest and unsweetened cocoa powder. Various liqueurs can also be used — as long as you're adding them during the cooking process, the calories will be minimal.
Some other add-ins should be used in moderation, such as chocolate chips, raisins, maple syrup and chopped nuts like pecans as they contribute fat or sugar.
Recipes to Try:
TELL US: What's your secret to rice pudding?
Toby Amidor, MS, RD, CDN, is a registered dietitian and consultant who specializes in food safety and culinary nutrition. See Toby's full bio »
You Might Also Like:
More posts from Toby Amidor.
Similar Posts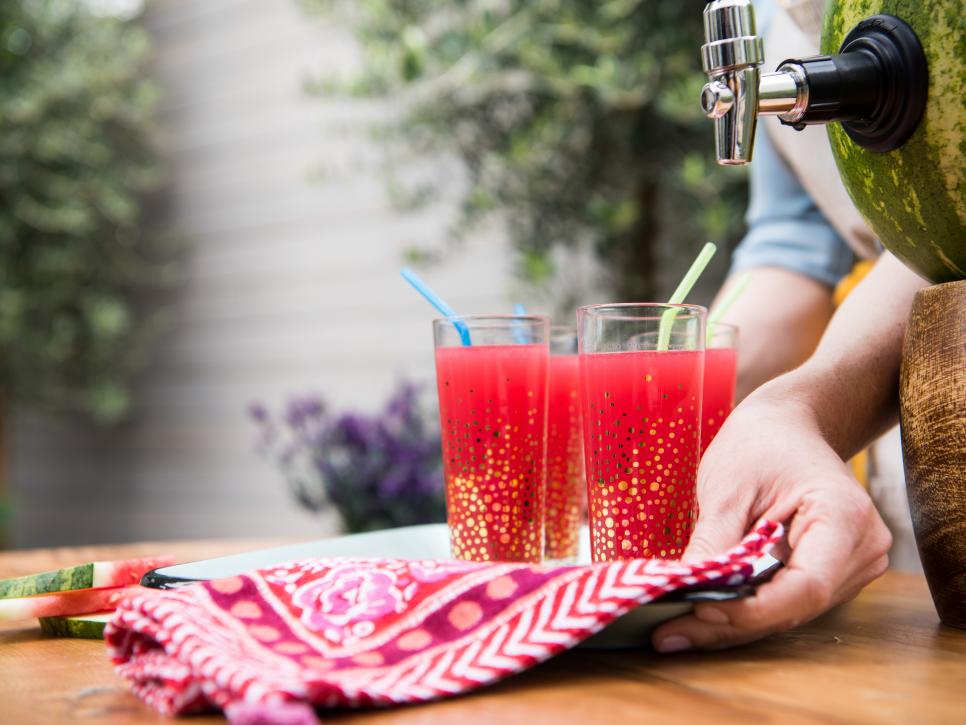 Tips and ideas for enjoying watermelon....