Proof there really is a food holiday for everything: Today is National Tortilla Chip Day. We're celebrating by making a batch of homemade baked tortilla chips! It's easier than you think — here's how you do it.
Custom Tortilla Chips
When you make your own chips, you control the amount of oil. You still need a little bit of oil to give your chips the characteristic crunch, but you can use far less than when you deep fry.  You can also control the amount of salt, and can add custom flavorings!
Make the Chips
All you need to make your own tortilla chips is about corn tortillas (white or yellow) and neutral-flavored oil, like  canola. You don't need much — about a tablespoon is plenty for 12 tortillas, which will serve 6.  Use a pastry brush to lightly coat both sides of each tortilla . Then stack up and cut into sixths.  Spread them in a single layer on 2 baking sheets and bake at 400 degrees for 12-15 minutes, or until lightly browned and crisp.
Spice It Up
When your chips are done, give them some flavor!  Sprinkle on a little salt just as they come out of the oven, or try one of these options:
Chili powder
Smoked paprika
Ground cumin
Salt mixed with lemon or lime zest
Garlic powder
Cinnamon and sugar
To add even more flavor to your chip, try using flavored flour or multi-grain tortillas. The possibilities are endless!
Healthy Dippers
Chips without dip is like peanut butter without jelly — sad and unjust. Save the high-fat dips for a special occasion and try a healthier option, like bean dip, salsa or guacamole.
Recipes to Try:
Got leftover chips? Use 'em up to make this Mexican-inspired chile-cheese breakfast casserole.
TELL US: Do you make tortilla chips?  What's your favorite dipper?
More National Tortilla Chip Day Coverage:
More posts from Liz Gray.
Similar Posts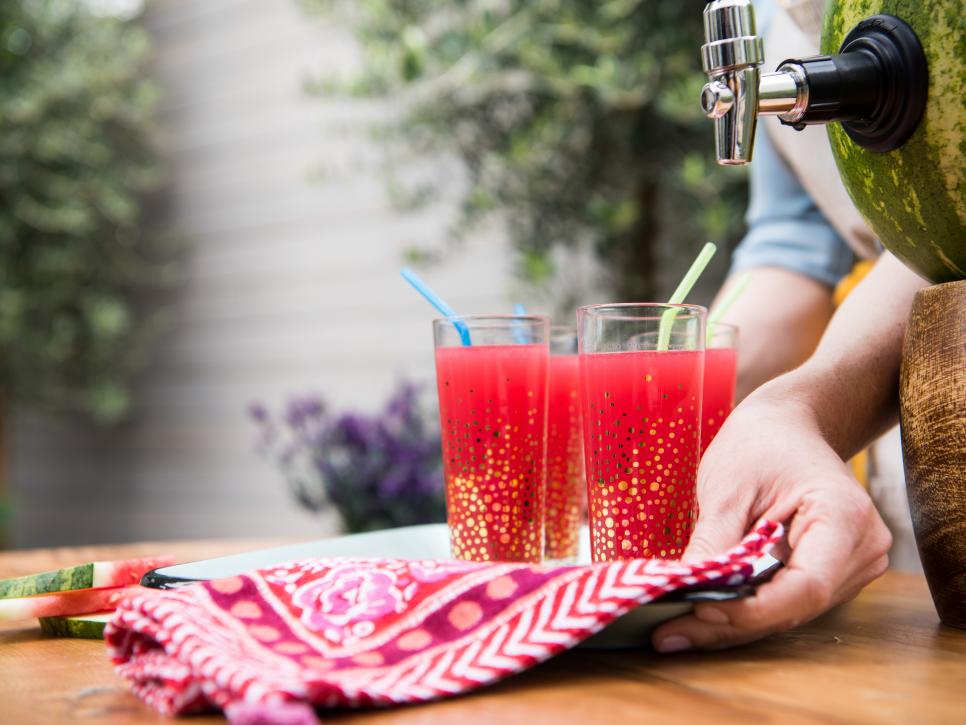 Tips and ideas for enjoying watermelon....