You probably know to lay off the fried foods and other sources of artery-clogging fats to keep your heart happy, but what about the foods you should be eating to keep it healthy? In honor of Heart Health Month, here's our top 10 list.
Salmon
One of the very best sources of heart-guarding omega-3 fats and so easy to prepare. Try this 5-ingredient recipe for an effortless weeknight dinner.
Oats
All types of whole grains can help your heart. Soluble fiber, like the kind found in oats is especially good for those arteries. Eating enough can help lower your total and LDL ("bad") cholesterol. Make oatmeal a few days a week for breakfast, munch on nuts mixed with oat cereal for a snack, and give oat bran a try in recipes for breads and muffins.
Beans
Whether you prefer kidney, cannelini or pinto, beans are another way to get some of that heart-pleasing soluble fiber. They also pack in the protein, folate and iron to keep your red blood cells thriving. Learn more about the benefits of beans.
Green Leafy Veggies
Green veggies like Swiss chard, kale, collards, bok choy and spinach offer up antioxidants like lutein as well as fiber, folate, potassium and calcium — all nutrients on the healthy-heart hit list.

Red Wine
All types of alcohol have been shown to help with heart health, and it's one of the few food options that help raise the "good" HDL type of cholesterol. Red wine also contains the added benefits of some potent antioxidants. Be sure to keep the servings limited to no more than 1 (5-ounce glass) per day for women and 2 for men. Not sure which red wine to pick? We asked an expert for some good (and affordable) reds.
Olive Oil
It's a common misconception that all fat is bad for your heart. The monounsaturated fats found in olives and olive oil actually help your heart by keeping cholesterol down when they replace less healthy fats in your diet.
Nuts
Nuts like almonds and walnuts help you load up on cell-protecting vitamin E and the other kind of heart-healthy fats known as "polyunsaturated." These types of fats help your body reduce the accumulation of cholesterol deposits in your arteries.
Berries
You can't go wrong with berries — blueberries, strawberries, raspberries, blackberries or any other berry you can think of. Bursting with fiber, vitamin C, and antioxidants like anthocyanins, they're bite-sized nutrient powerhouses.

Lean Meats
Surprised to see meat on this list? When you choose lean cuts over fatty ones, you'll significantly reduce your intake of saturated fat (the kind that increases your cholesterol). Trim all visible fat and skin from chicken breast, pork tenderloin and turkey and go for leaner cuts of red meat like flank steak or beef tenderloin on occasion.  That way you're taking advantage of the protein and iron in meat, just cutting back on the fat.
Low-Fat and Nonfat Dairy
For the same reason meat made the list, we are recommending lowfat or nonfat dairy to keep your heart going strong. Skim milk, nonfat yogurt, low-fat cheeses, and even treats like frozen yogurt provide calcium, protein and much-needed vitamin D. Taking most or all of the saturated fat out of the mix makes these dairy products more heart-friendly choices.
Dana Angelo White, MS, RD, ATC, is a registered dietitian, certified athletic trainer and owner of Dana White Nutrition, Inc., which specializes in culinary and sports nutrition. See Dana's full bio »

You Might Also Like:
More posts from Dana Angelo White.
Similar Posts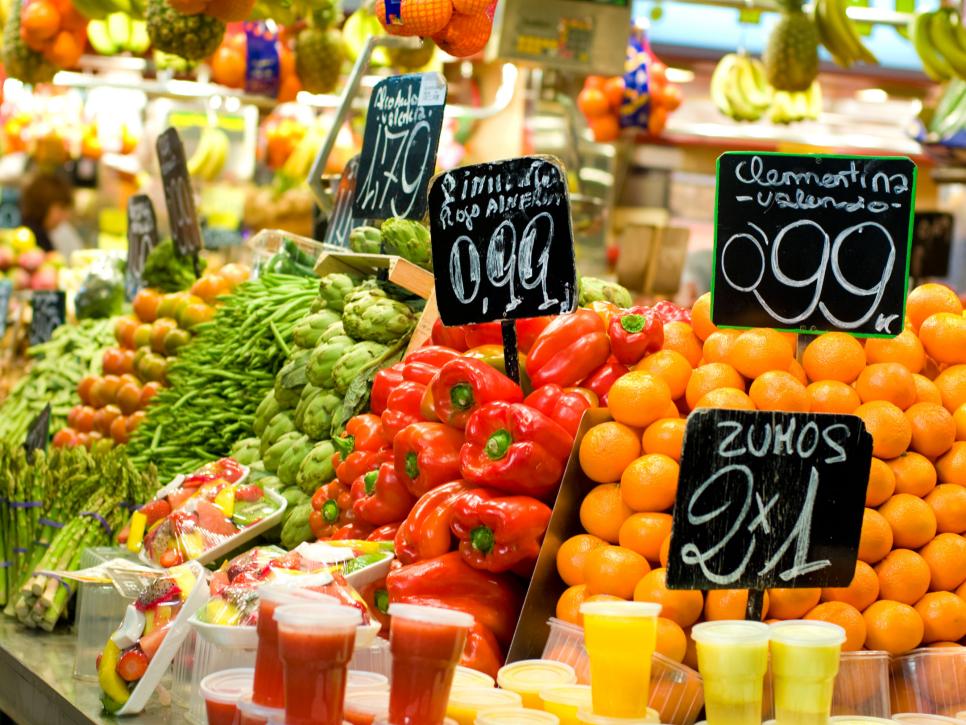 Stave off vacation weight gain with these easy, nutritionist-approved tips. ...