Taco Bell's beef claim isn't the only questionable marketing out there lately. Check out some other surprisingly shameless food claims, and find out what you can do about it.
Taco Bell
Did you really think Taco Bell's beef was 100-percent beef? If you've eaten real, premium beef, the texture and taste of the chain's taco filling doesn't come close. A California resident is suing the fast food giant, and the lawsuit claims that Taco Bell's beef contains up to 65 percent fillers. Taco Bell's CEO defended the mixture, saying that the company's taco filling is 88 percent beef, but it's fair to say some percentage of the mix is a combination of water, wheat, oats, soy lecithin, maltodextrin, anti-dusting agents and modified corn starch — not exactly what you'd find in Mom's tacos.  (Get the full ingredient list here.)  While Taco Bell does call out on their Web site that the meat mix contains wheat and soy, in-store marketing still might lead those with food allergies to bite into a "beef" taco.
McDonalds' Fruit and Maple Oatmeal
Would you call a dish "Fruit and Maple Oatmeal" if there's no real maple syrup in it? That's exactly what McDonald's did and this didn't sit very well with the state of Vermont and the maple syrup industry. According to Vermont law, if you're going to say a product contains maple syrup, then it must come from the sap of a maple tree. McDonalds' oatmeal doesn't fit that bill: Ingredients include oatmeal, diced apples, cranberries, raisins, cream and a "proprietary blend of natural flavors." The company has agreed to offer a side of real maple syrup to Vermont customers, but for the rest of us, it's still plain old brown sugar.
Blueberries
Blueberries are healthy, right? Well…only if they're the real thing. Some food companies use blueberry "bits" or "particles" that are really starches coated with food dye to resemble the nutrition-packed fruit. Case in point: Kellogg's Frosted Mini Wheats Blueberry Muffin. Although the front-of-box photo shows real blueberries, the ingredients state "blueberry-flavored crunchlets" and "blueberry flavor" — no real fruit.
DiGiorno's "Wyngz"
DiGiorno has also taken some heat this week on its newly-released Pizza and Boneless "Wyngz" combination. Instead of real wing meat, you'll find a breaded white-meat chicken fritter shaped like a chicken wing. C'mon, people, when something isn't spelled correctly on the label, there's probably a good reason for it!
The Bottom Line
Read the labels carefully and if you find strange items (like blueberry-flavored crunchlets), opt for a simpler alternative without a laundry list of foreign ingredients. (See our list of 5 food additives to avoid.)
TELL US: Will you still be eating these products? What are you going to do about it?
Toby Amidor, MS, RD, CDN, is a registered dietitian and consultant who specializes in food safety and culinary nutrition. See Toby's full bio »
You Might Also Like:
More posts from Toby Amidor.
Similar Posts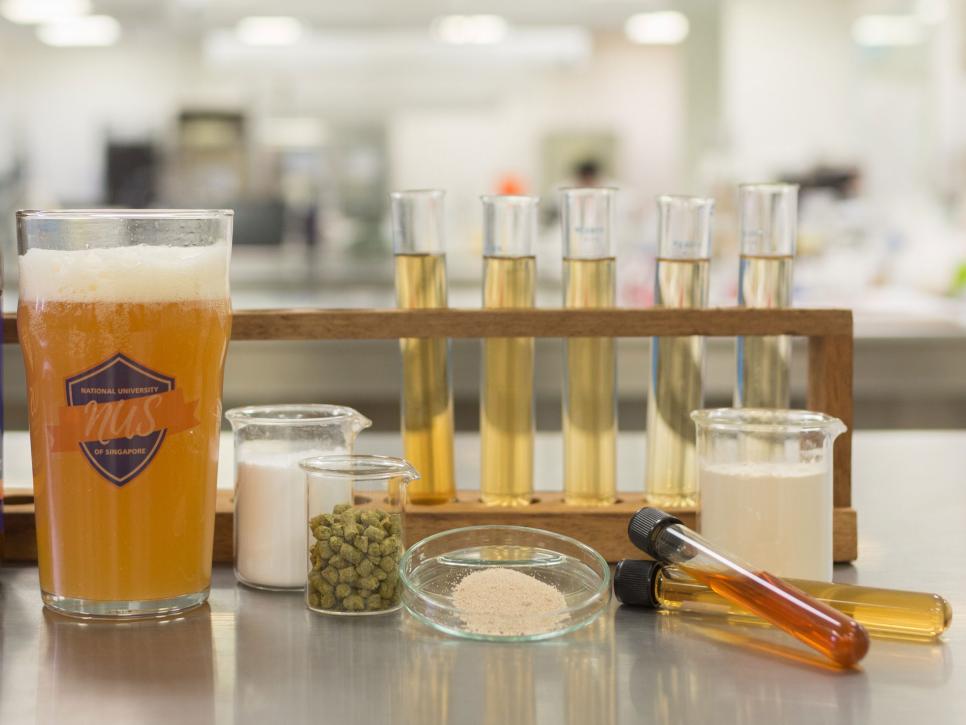 A research team at the National University of Singapore has created a probiotic sour beer....