How much do you know about fresh produce? Take our quiz to find out.
The last part of our pop quiz series tests your knowledge of fruits and veggies. Think you're a produce genius? The only way to find out is to answer these four questions.
Question 1: Which of the following contains the most vitamin C?

A. A green bell pepper
B. An orange
C. A tomato
Question 2: What is the healthiest way to cook up veggies?

A. Boiling
B. Baking
C. Stir-frying
Question 3: Which vitamin is found in deep orange fruits and veggies and helps keep your hair nice and healthy?
A. Vitamin E
B. Vitamin A
C. Vitamin D
Question 4:  Which veggie is part of the cruciferous family shown to help reduce the risk of cancer?
B. Brussels sprouts
A. Carrots
C. Potatoes
The Results
Now, add up you score based on this point system:
1. A: 5 points, B: 3 points, C: 1 point
2. A: 1 point, B: 3 points, C: 5 points
3. A: 3 points, B: 5 points, C: 1 point
4. A: 5 points, B: 3 points, C: 1 point
Your Score:
15-20 Points: Fruit and veggie wizard
Eating plenty of fruits and veggies isn't an easy feat. Keep up the great work.
10-14 Points: There's work to be done
Getting in your fruits and veggies takes some planning. Keep finding small ways to add them to your meals and snacks.  Link to 10 ways to add more f&v?
4-9 Points: Remember your colors
A golden rule of eating healthy is making sure you have a colorful plate at each meal. This will ensure you get plenty of different fruits and veggies.
Toby Amidor, MS, RD, CDN, is a registered dietitian and consultant who specializes in food safety and culinary nutrition. See Toby's full bio »
You Might Also Like:
More posts from Toby Amidor.
Similar Posts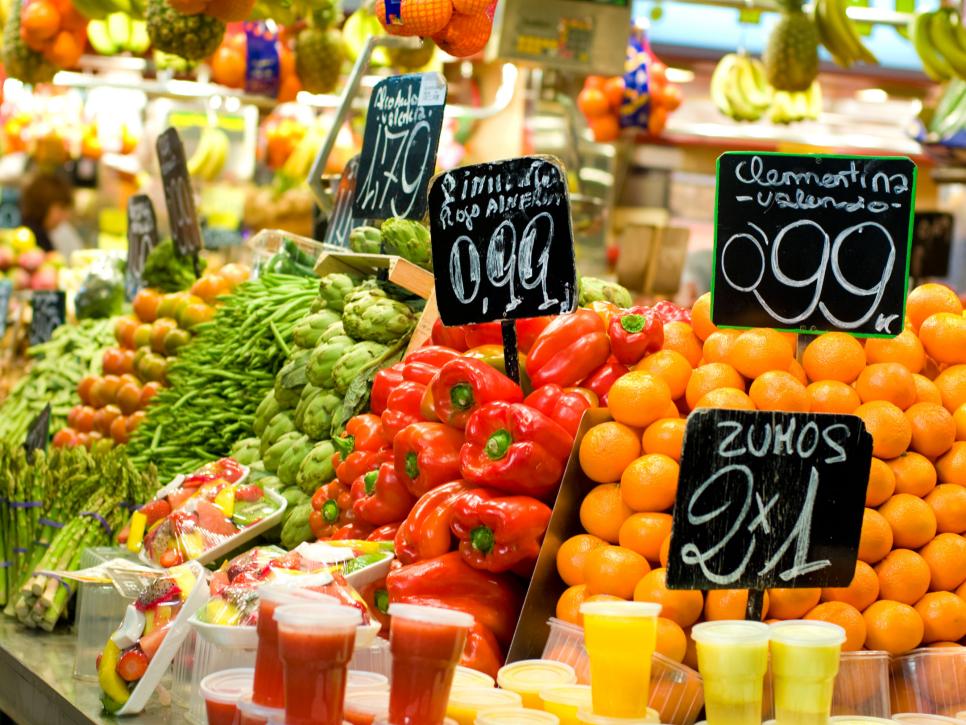 Stave off vacation weight gain with these easy, nutritionist-approved tips. ...