What's better than the tangy and sour pucker of a juicy lemon? I love them so much I've got my own lemon trees. There's more to this fruit than just lemonade — learn why these citrus fruits are so good for you, and how to use them everywhere from appetizers to desserts.
What, Where & When
Brought to North America by Christopher Columbus, lemons played a very important role for centuries, providing vitamin C and protecting sailors from the nutrient deficiency known as "scurvy."
California and Florida are the leading producers in the U.S., with peak season running through the winter months.
Lemon trees can be identified by electric green and oval-shaped leaves (they make beautiful greenery for flower arrangements). When producing fruit, the tree's tiny white flowers omit a citrus perfume as they bloom.
Common varieties include Eureka, Ponderosa and Lisbon. A slightly less well-known variety is the Meyer lemon, a crossbreed between a lemon and an orange. Native to China, the juice is sweeter and less acidic. They're divine for salad dressings, sauces, drinks and desserts. You'll typically find these lemons in your grocery store in the early spring.
Nutrition Facts
The juice of one lemon packs in the flavor for only 12 little calories and more than 35 percent of your daily needs for vitamins C. Lemons also contain fiber, B-vitamins, magnesium, health-protecting flavonoids, and the antioxidant limonene. Limonene is believed to have anti-cancer properties, but more research is needed.
What To Do With Lemons
Lemons are so extraordinary because they know no culinary boundaries. From sweet and savory, cakes and cookies to main courses and cocktails, the juice, pulp and peel add the perfect hint of brightness and acidity.  Use the juice to perk up sautéed or roasted veggies or melt down with sugar to make lemon simple syrup for drinks and desserts. Use the grated zest to liven up cream cheese, give flavor to marinades, or add flecks of flavor to cookies.
Shopping Tip: Choose lemons that are bright yellow, firm, plump and heavy for their size. Store for up to a week at room temperature or in the refrigerator drawer for two to three weeks.
Recipes to Try:
Vegetable Cream Cheese with Lemon Zest
Lemon Cake
Lemon Maple Squash
Green Beans with Lemon and Garlic
Lemon Ricotta Cookies with Lemon Glaze
Fresh Lemonade
Baked Meyer Lemon Fries
Meyer Lemon Granita
TELL US: How do you use lemons in your kitchen?
Dana Angelo White, MS, RD, ATC, is a registered dietitian, certified athletic trainer and owner of Dana White Nutrition, Inc., which specializes in culinary and sports nutrition. See Dana's full bio »
You Might Also Like:
More posts from Dana Angelo White.
Similar Posts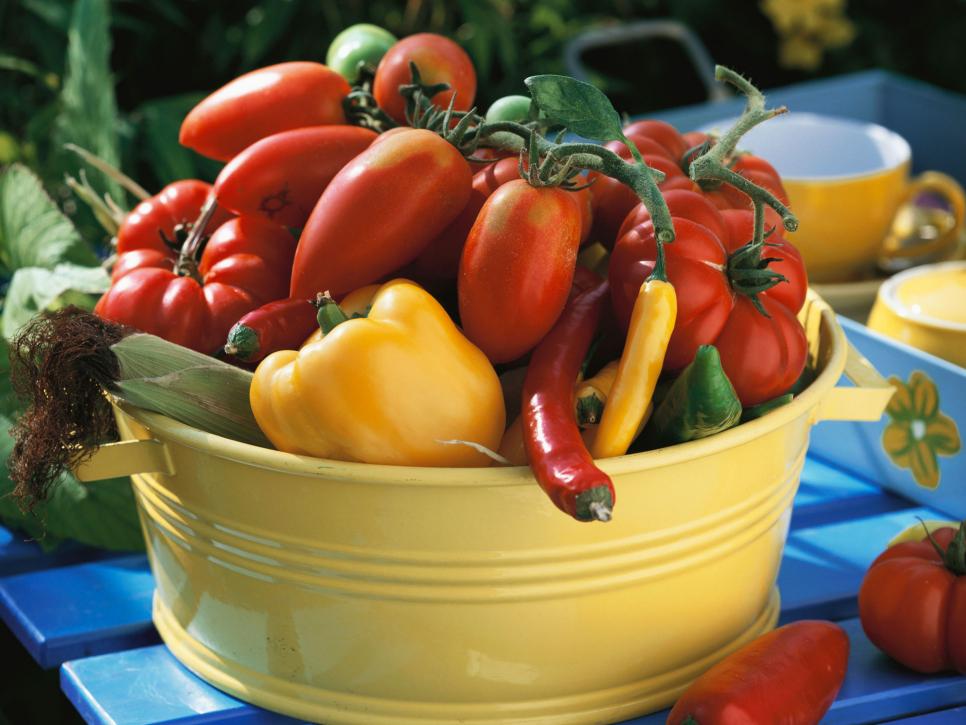 Check out these fresh ways to use an abundance of summer produce....