Fresh is usually best, but some processed foods are convenient and healthy. The next installment of our quiz series will see how much label-reading you have under your belt. Scroll down to calculate your score.

Question 1: Which typically contains the most additives and preservatives?
A. Frozen dinners
B. Sugary cereals
C. Canned Tuna
Question 2: Which is lowest in sodium?
A. Frozen pizza
B. Frozenvegetables
C. Canned soup
Question 3: Which preservative is typically used to add color to hot dogs and lunch meats?
A. Xanthan Gum
B. Sodium Nitrite
C. Citric Acid
Question 4:  On food packaging, "natural" means….
A. Nothing
B. The ingredients meet federal requirements
C. The ingredients come from nature

The Results
Add up your score based on the following points system:
1. A: 5 points; B: 3 points; C: 1 point
2: A: 3 points; B: 5 points; C: 1 point
3: A: 1 point; B: 5 points: C: 3 points
4: A: 5 points; B: 3 points; C: 1 point
Your Score:
15-20 Points: All About Fresh
You know better than to mess with frozen pizzas and breakfast sandwiches and instead opt for mostly fresh ingredients and the healthiest of processed foods like frozen veggies, canned tomatoes, dried fruit and whole grain crackers.
10-14 Points: On the Fresh Track
While you may not always be making it to farmers' market or produce aisle, your diet has a healthy balance of fresh and packaged foods.
4-9 Points: Packing in the Preservatives
A quick lesson in fresh foods 101 would do you some good. Pay closer attention to those labels and tally up the sodium count, are you getting way more than you need?
Dana Angelo White, MS, RD, ATC, is a registered dietitian, certified athletic trainer and owner of Dana White Nutrition, Inc., which specializes in culinary and sports nutrition. See Dana's full bio »

You Might Also Like:
More posts from Dana Angelo White.
Similar Posts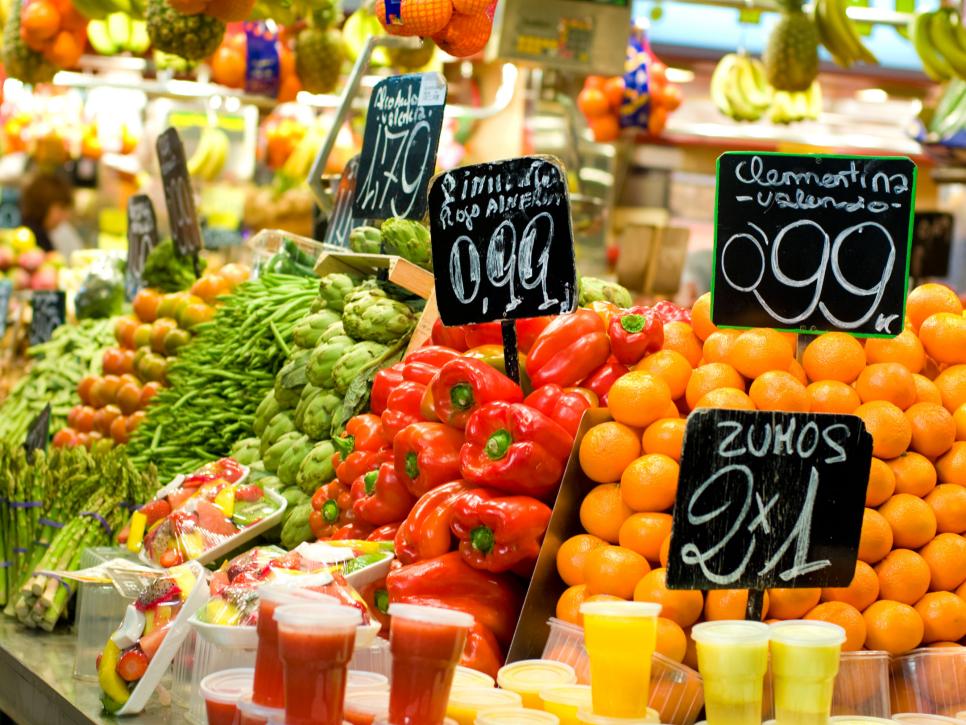 Stave off vacation weight gain with these easy, nutritionist-approved tips. ...