Looking for something new to do with chicken? Giada's simply delicious Chicken Piccata gives plain old chicken a burst of fresh flavor with lemon and capers. We've got tips that will save 165 calories and 20 grams of fat per serving!
Trimming the Fat
While a little butter won't sabotage your diet and olive oil is packed with heart-healthy fat, portions are important. Reducing the amount of butter and oil at each step of the recipe will lead to big calorie savings. Follow these 3 simple steps:
Cook all of the chicken in a total of one tablespoon of butter and 2 tablespoons of olive oil. Use a nonstick skillet or spray the pan with nonstick spray to avoid sticking.
To make sure the consistency of the sauce remains, start by reducing the chicken broth and lemon juice in the recipe to 1/3 cup and 1/4 cup, respectively. You can always add more if needed.
Use the recommended 2 tablespoons of butter for the sauce in the final step of the recipe.
Get the recipe: Giada's Chicken Piccata
Dana Angelo White, MS, RD, ATC, is a registered dietitian, certified athletic trainer and owner of Dana White Nutrition, Inc., which specializes in culinary and sports nutrition. See Dana's full bio »

You Might Also Like:
More posts from Dana Angelo White.
Similar Posts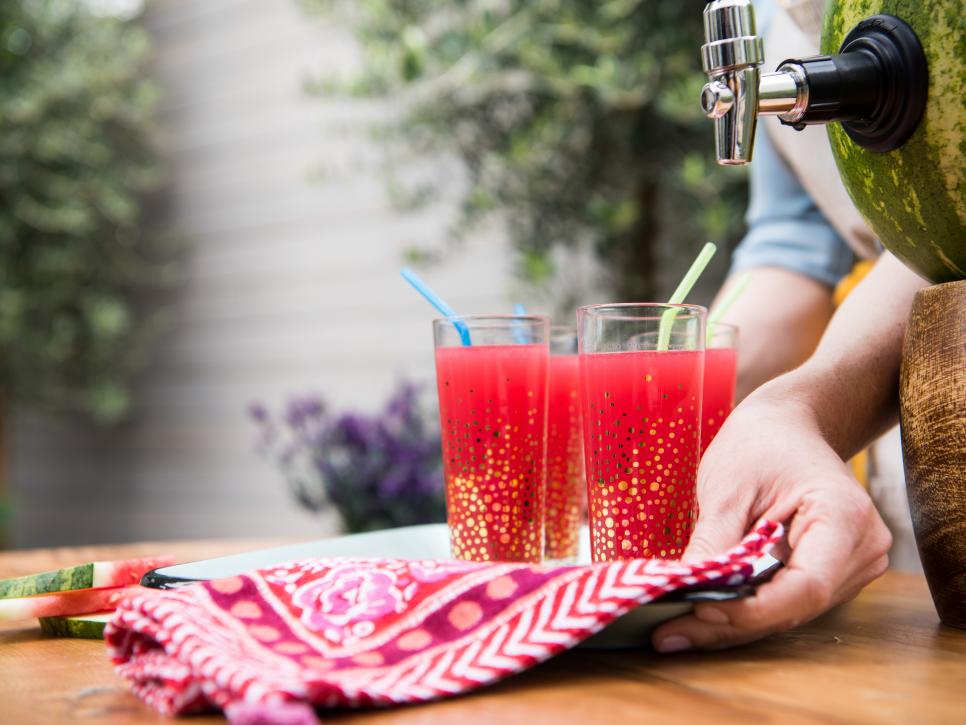 Tips and ideas for enjoying watermelon....