We've given you tips for the refrigerator — now it's time to clean out that pantry! Besides tossing those expired products and wiping down those shelves, here are 5 items to stock up on and 5 things to toss.
OLD
White rice
Salty, fried snack foods like potato chips and corn chips
Vegetable oil
Sugary cereals
Canned soups
NEW
Whole grains like brown rice, quinoa, spelt, barley, amaranth
Nuts
Healthy oils like canola, olive, peanut
Whole grain cereals
Canned beans
Your Revitalized Pantry
Whole Grains
Add fiber-rich whole grains packed with the antioxidant vitamin E to your daily routine. Experiment with various types of whole grains like quinoa, spelt, barley, bulgur, kamut, brown rice, amaranth and wheat berries.
Nuts
Instead of salty fried snacks with empty calories and tons of fat, opt for raw or dry roasted nuts like almonds, peanuts, cashews and walnuts. Grab a handful for a fiber-rich snack high in healthy fats or combine with dried fruit and whole grain cereals to make your own trail mix.
Healthy Oils
Say goodbye to your vegetable oil and say hello to a variety of healthy oils like peanut, olive, sunflower, canola and sesame. Oils like canola, olive and peanut are high heart healthy monounsatured fats and those like sunflower, soybean and sesame are high in healthy polyunsaturated fats.
Whole grain cereals
If those sugary cereals are out of sight, they'll likely be out of mind too. Stock up on a variety of whole grain cereal goodness—check our taste test to see how popular brands rated.
Canned Beans
Toss the salty cans of soup and opt for healthier canned beans instead. Use beans to make a variety of easy dishes like soup, stew, rice and beans or toss on a green salad for some extra protein.  Quick tip: rinsing canned beans can reduce the sodium by as much as 40 percent.
TELL US: What's stocked in your pantry for the New Year? What's getting tossed?
Toby Amidor, MS, RD, CDN, is a registered dietitian and consultant who specializes in food safety and culinary nutrition. See Toby's full bio »
You Might Also Like:
More posts from Toby Amidor.
Similar Posts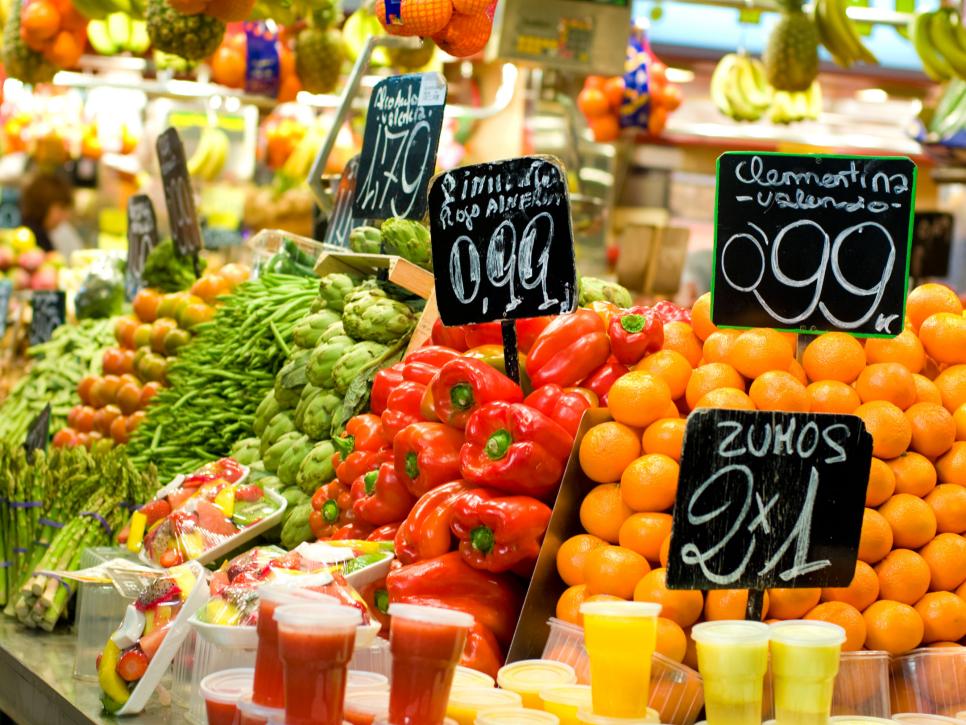 Stave off vacation weight gain with these easy, nutritionist-approved tips. ...