Snacks are an important part of a well-balanced diet and should contain healthy nutrients like calcium, protein, whole grains, vitamins or minerals. Aim for one to two snacks per day that are around 150 calories each. Skip those expensive, nutrient-light snack packs and try these 10 filling 150 calorie snacks instead.
Snack #1: Snack Pizza
Pair up Zucchini Snack Pizzas with 3 to 4 whole wheat crackers for a fiber and antioxidant-filled snack.
Calories: 145
Snack #2: Energy Bars
Hitting that mid-afternoon slump? Rev up with Elle's Energy Bars packed with power-boosting B-vitamins.
Calories: 133
Snack #3: Pineapple and Yogurt
Add some spice to your fruit with these Thai-Style Pineapple Snacks . Eat with some yogurt (a low- or non-fat variety with between 100 and 120 calories) for extra protein and calcium.
Calories: 150
Snack #4: Edamame
Craving something salty? Try 3/4 cup of steamed edamame (baby soybeans). Purchase the unsalted version and add a sprinkle of kosher salt.
Calories: 150
Snack #5: Apple and Peanut Butter
Slice a medium apple and dip in 2 teaspoons natural peanut butter.
Calories: 160
Snack #6: Veggies and Hummus
Slice up your favorite veggies and dip in ¼ cup of Dana's famous Green Herb Hummus.
Calories: 175
Snack #7: Snack Bar
Healthy snack bars range from around 90 to 230 calories. If you're watching your weight, choose a bar with fewer calories. If you're still hungry, pair it with a piece of fresh fruit.
Calories: 90 to 230
Snack #8: Dana's Butternut Squash Soup
Cozy up to a bowl of this delicious soup packed with antioxidants.
Calories: 169
Snack #9: Turkey Roll Ups
These fun snacks take minutes to prepare— take two for a filling snack filled with energy-boosting B-vitamins and fiber-rich veggies.
Calories: 140
Snack #10: Chocolate Milk
Skip the premixed kind packed with sugar and make your own with 1 cup of nonfat (skim) milk and 1 tablespoon of chocolate syrup.
Calories: 140
TELL US: What are your favorite snacks?
Toby Amidor, MS, RD, CDN, is a registered dietitian and consultant who specializes in food safety and culinary nutrition. See Toby's full bio »
You Might Also Like:
More posts from Toby Amidor.
Similar Posts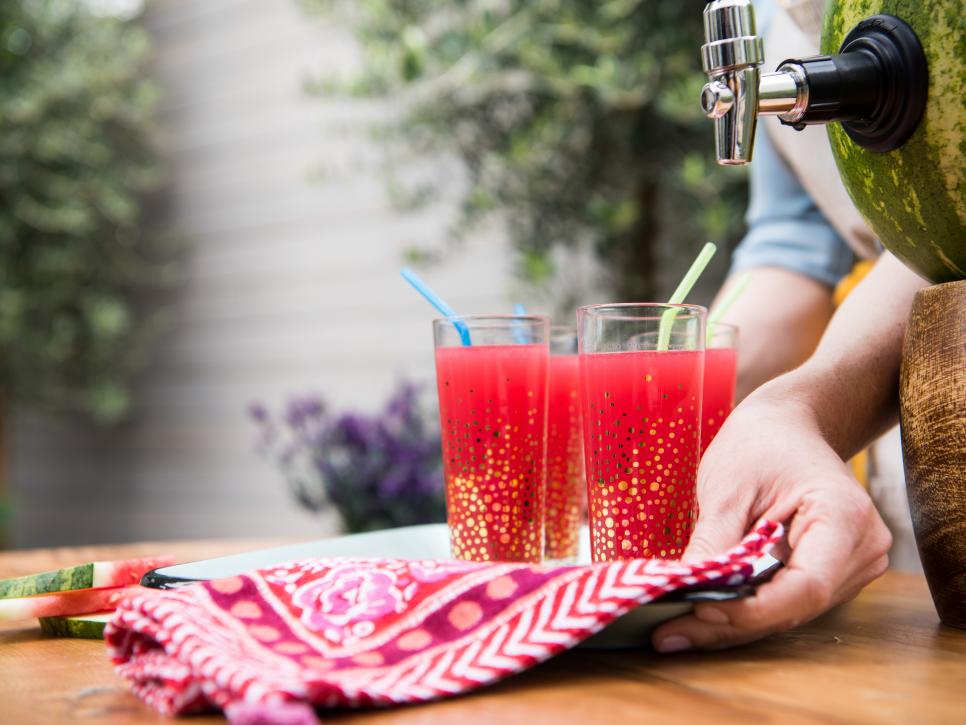 Tips and ideas for enjoying watermelon....