We wrote about everything from apples to zucchini bread this year, with lots of healthy tips and ideas in between.  Here are your favorite posts of the year.
#1: 50 Slimmed Down Comfort Foods
From macaroni and cheese to oven-fried chicken, you couldn't get enough of these healthier comfort food favorites.
#2: 14 Foods Experts Won't Eat
We polled food and nutrition experts (including guru Marion Nestle) to find out which foods they steer clear of.
#3: 8 Healthiest Breakfast Items
Breakfast really is the most important meal of the day — make it count with these uber-healthy morning meal options.
#4: 5 Food Additives to Avoid
You were also concerned with things you shouldn't be eating, like these top 5 food additives to keep off your grocery list.
#5: A Month of Healthy Apple Recipes
Apples are among your favorite healthy foods, and we gave you 31 ways to get your apple a day.
#6: Eggplant Parm, Lightened Up
Eggplant Parmesan is a favorite Italian classic — we showed you how to lighten up this favorite vegetarian main dish.
#7: 10 Foods For Stress Relief
Stressed? Take a deep breath, then try these 10 calming foods.
#8: In Season: Pumpkin
We told you all about this fall favorite, plus healthy ways to use it. Get our tips and recipes now.
#9: Taste Test: Nonfat Greek Yogurt
When we did our nonfat vanilla yogurt taste test, you demanded a Greek yogurt follow-up! Here are our favorite varieties of this thick, creamy, low-cal snack.
#10: 10 Healthy Cooking Mistakes
We polled nutrition experts to find out how their clients get off track when trying to eat better — don't make these 10 mistakes.
#11: 6 Healthy Snacks to Skip
These kid-friendly snacks might seem like healthy picks, but they really aren't — we broke it down, and offered better options.
#12: Healthy Swaps: Smoothies
Sure, giant smoothie shop drinks contain fruit, but that doesn't mean they're "health food." Make these swaps to cut calories and make your smoothie even more nutrient-packed.
#13: 5-Ingredient Berry Trifle
This impressive layered berry dessert has only 5 ingredients — file it in your recipe box for warmer weather!
#14: Easy Frozen Yogurt
You went crazy for this peachy frozen yogurt — it's simple to make and has only 5 ingredients!
#15: The Energy Chef's Tailgate Favorites, Made Healthy
Next Food Network Star finalist Herb Mesa proved that you can eat healthfully and watch football — get his recipes for a healthy game day.
Here's to another year of deliciously healthy recipes and smart tips!
More posts from Liz Gray.
Similar Posts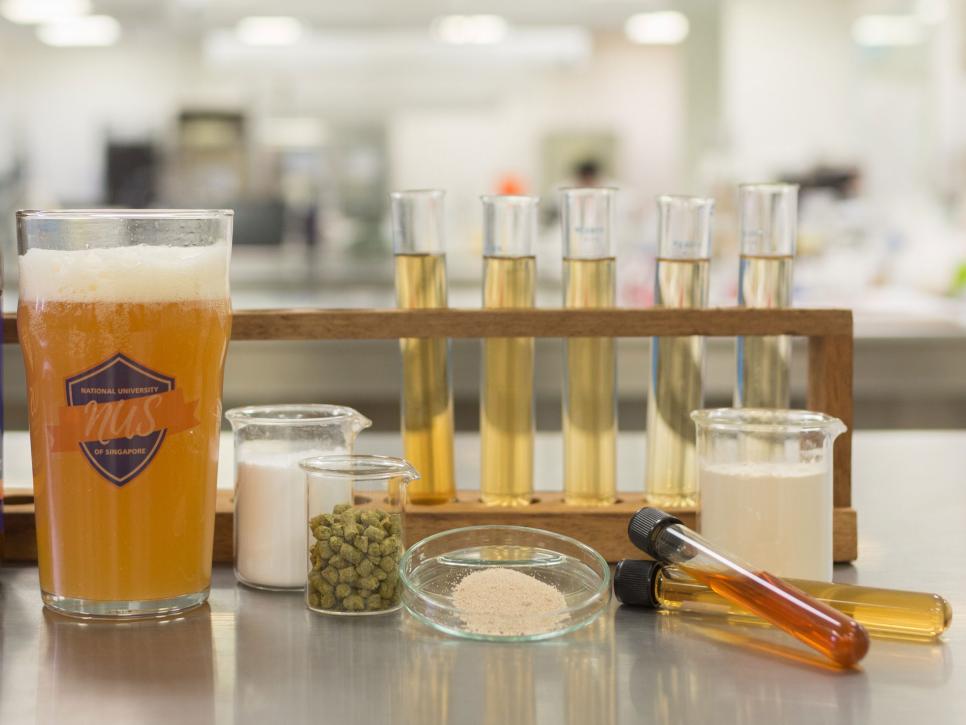 A research team at the National University of Singapore has created a probiotic sour beer....