We all love pizza night — adults included. Take a break from the hectic holiday season and make multiple pies with custom toppings the whole family will love. You'll save money, calories and get an extra dose of fun! Here's how I do it.
The Crust
To shake things up, I rotate between pre-made pizza crust and pizza dough. Trader Joe's makes whole wheat pizza dough (4 grams of fiber per serving) and a pre-made ciabatta crust that my family loves. Whole Foods has a whole wheat flatbread that's killer too (though they sell out of it often.) If you have extra time, try making your own dough.

The Cheese
When I'm really busy, shredded cheese is a big time saver. Horizon Organic and Trader Joe's make shredded, part-skim mozzarella cheese with vegetable rennet. (In order to make cheese, an active ingredient (a.k.a. enzyme) must be added which is usually taken from animals. It will be labeled as "rennet" or "animal rennet.") If you're looking to save some cash, buy a chunk of cheese and shred it yourself.
The Sauce
Use the jarred stuff or make your own. (Check out some of our favorite brands from the Healthy Eats pasta sauce taste test.)You can easily make your own sauce with crushed, canned tomatoes – freeze it in batches so it's easily available on your pizza night. Sliced, fresh tomatoes are another alternative instead of sauce.
The Toppers
The two highly requested toppers in my house are broccoli and olives. I'll typically make two pies — one with each. My 3-year-old won't even touch pizza if it has no broccoli.
The trick? Teach them while they're young. We serve up broccoli several times a week and olives are a standard on our table at all meals (it comes from our Mediterranean background.) Other healthy, family-pleasing toppers ideas:
For adults: Grilled chicken and pineapple; For kids: grilled chicken
For adults: Fresh tomatoes and garlic; For kids: plain pie (cheese and sauce only)
For adults: Peppers and onions; For kids: peppers only
For adults: Feta, olives, red peppers and mushrooms; For kids: Mushrooms
For adults: Vegetable pizza; For kids: choose 1 veggie they enjoy
When I know my kids are bringing friends over, I'll always make a plain pie just in case (you can always add toppers if needed).
TELL US: How do you like your pizza?
Toby Amidor, MS, RD, CDN, is a registered dietitian and consultant who specializes in food safety and culinary nutrition. See Toby's full bio »
You Might Also Like:
More posts from Toby Amidor.
Similar Posts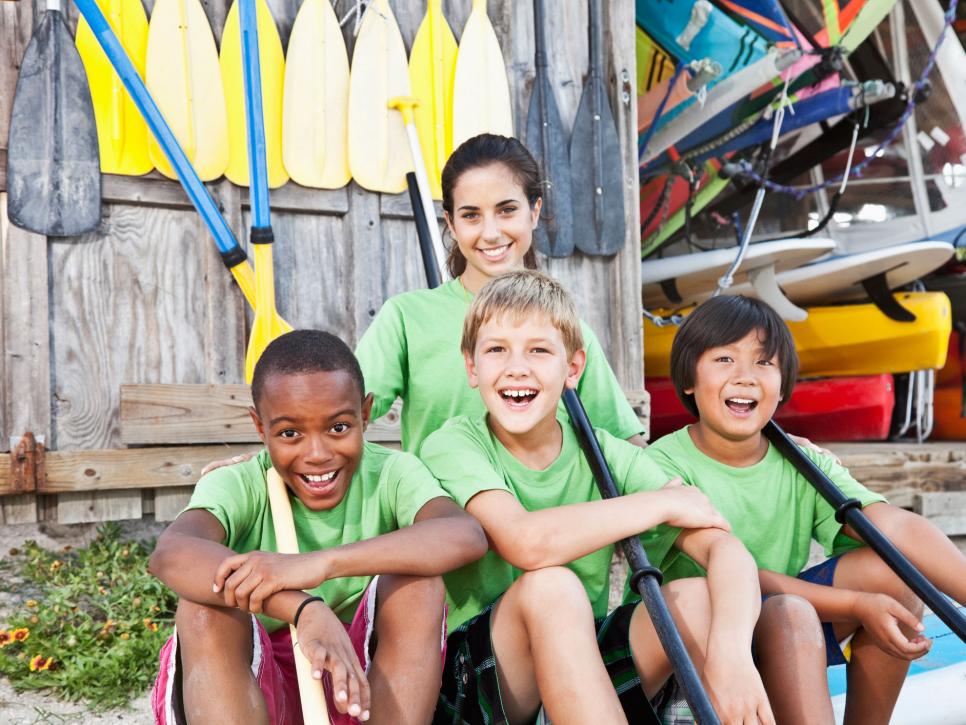 Keep your campers happy with these meal and snack ideas for summer camp....