The year 2010 brought the rise of gluten-free foods and a strong fight against childhood obesity. What will 2011 bring? Here are some top trends to be on the lookout for.
Trend #1: DIY in the Kitchen
Along the same trend as home canning, doing it yourself in the kitchen is making a comeback. Folks are looking for some fun, crafty projects they can do it the kitchen. Some fun DIY projects to start off the New Year:  Make your own vanilla extract, macerated cherries, fruit leather and flavored oils.
Trend #2: Chicken Thighs
Chicken is one of the most popular proteins eaten regularly in the U.S. With the economic downfall and many people losing their jobs, saving money on groceries is necessary. Buying chicken thighs is cheaper than some of the other cuts of this popular poultry (like chicken breast). You'll be seeing more recipes and menu items with chicken thighs popping up this coming year.
Trend #3: Vegetable Super Stars
Chefs like Emeril Lagasse, Jamie Oliver, Mario Batali and Mark Bittman are using veggies are as their star ingredient, while meat is used in a supporting role. Hopefully you'll see more restaurants, schools and homes embracing veggies and making them a more regular part of their everyday eating.
Trend #4: Wine On Tap
You've heard of beer on tap, but be on the lookout for kegs of wine. The advantage: it's eco-friendly and cheaper. This should also make way for some fun wine cocktails.
Trend #5: Food Apps
More smartphone food apps will be available in 2011. You'll be able to find a local restaurant, make reservations, order food, get coupons, find healthy recipes and more.
Trend #6: E-Cookbooks
With the explosion of the e-everything world, cookbooks are no exception. This is especially true since the New York Times has decided to publish a bestseller e-book list starting in the New Year and the availability of various reading devices now being sold to read these ebooks.
Trend #7: Men in the Kitchen
Layoffs have led to more men cooking in the kitchen. (This is one trend I'm looking forward to.)
Trend #8: The Rise in Locavores
Eating locally will get even hotter in 2011. People will continue buying from farmers' markets and small farms, and be on the looking for uber-local ingredients in markets and restaurants (think foraged mushrooms and wild nettles.)
Trend #9: Chefs in Schools
Jamie Oliver's Food Revolution is back for a second round and the White House  is pushing to fight childhood obesity, so look for school lunch to make a tasty comeback. Finding chef creations on school lunch menus is a thing of the future.
Trend #10: The Rise Of Food Safety
The food safety bill passed with flying colors — with it you'll see more coverage on the topic and information on how to keep your food safe and how to prevent foodborne illnesses.
TELL US: What trends do you foresee for 2011?
Toby Amidor, MS, RD, CDN, is a registered dietitian and consultant who specializes in food safety and culinary nutrition. See Toby's full bio »
You Might Also Like:
More posts from Toby Amidor.
Similar Posts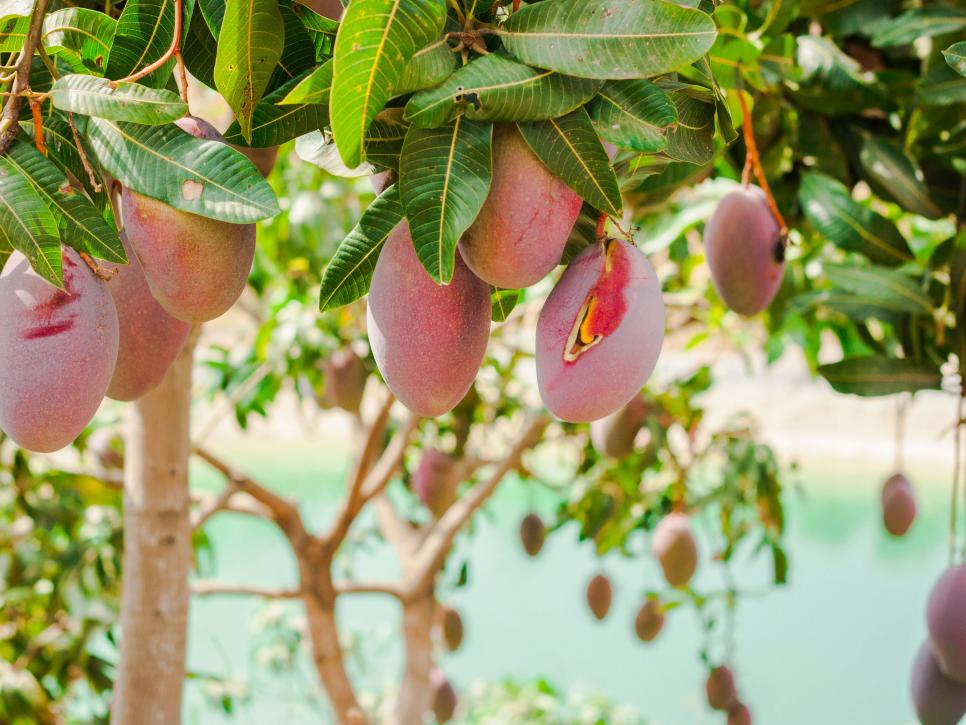 Research suggests mangoes may have a variety of health benefits, including reducing the risk of metabolic disorders and chronic inflammation....