Paula's Foolproof Standing Rib Roast is a holiday favorite. With only 4 ingredients, there's not much more to the recipe than tossing this bad boy in the oven.  Making this recipe healthier is also pretty simple.
Portion Distortion
It's typical to see a recipe that calls for a 5 pound rib roast for to serve 6. Problem is, even with some of the roast coming from the bone and fat (so you're not eating all 5 pounds), the portions still end up being about 10 ounces per person. With 75 calories per ounce, that adds up to 750 calories per person (and that's just for the roast!). Aim for 3 to 4 ounces of beef per person, which is around 225 to 300 calories. Besides, aren't side dishes the best part of the holiday meal?
Trimming the Fat
The bone and fat help flavor your roast, but trim off some of that fat to get rid of a portion of that artery-clogging saturated fat. For some variation, choose leaner cuts of beef for around 40 calories per ounce. This will average 120 to 160 calories for a 3 to 4 ounce portion, shaving off about 105 to 140 calories per person.
Toby Amidor, MS, RD, CDN, is a registered dietitian and consultant who specializes in food safety and culinary nutrition. See Toby's full bio »
You Might Also Like:
More posts from Toby Amidor.
Similar Posts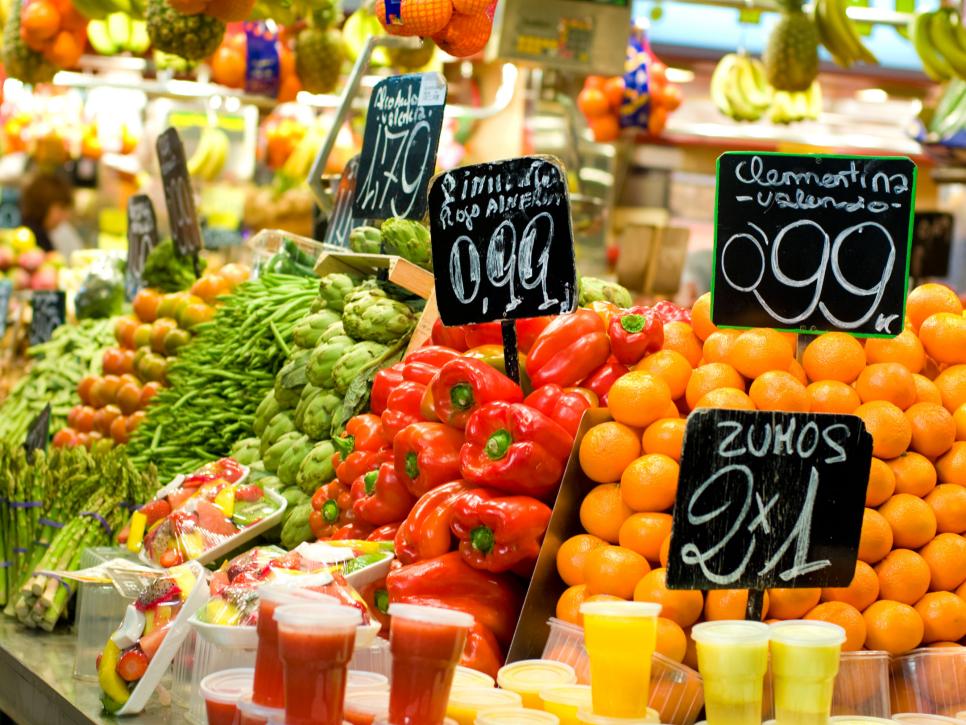 Stave off vacation weight gain with these easy, nutritionist-approved tips. ...