We've served up 12 days worth of homemade holiday gifts! Catch up on the previous gifts here.
Instead of forking over tons of cash for fancy oils, make your own custom blends. Jazz up everything from salad dressings to late night snacks with these flavorful infusions — and get a dose of heart-healthy fats while you're at it.
Nutrition Facts
Any type of oil has about 120 calories and 14 grams of fat per tablespoon. Olive oil is higher in monounsaturated fat, while canola oil is higher in polyunsaturated fat. Both types are heart healthy and can help lower high cholesterol. Other healthy options include grapeseed oil and safflower. Various types of oil also contain different cell-protecting antioxidants, so it's good to use different types when cooking.
3 Simple Steps
Flavoring oil only takes a few steps:
Heat your oil of choice in a saucepan
Add your desired flavorings and let steep for a few minutes (until the ingredients are fragrant)
Cool, strain and store in an airtight container
A word of warning: Oils made with fresh ingredients like garlic, herbs and vegetables can support the growth of C. botulinum, a dangerous bacteria that can make you sick. To be on the safe side, always store flavored oils in the fridge and use within 10 days (so make small batches).
Drizzle on the Flavor
You can infuse oil with just about anything. Our top picks include fresh or dried herbs, spices, garlic, peppers, and citrus zest. Use olive oil if you want a hint of olive flavor or canola for something more neutral. Drizzle over sautéed greens, roasted meats, pasta dishes or mix into your favorite salad dressing recipe. Here are a few more ideas:
Shrimp stir-fry with ginger and lemongrass oil
Baked potatoes with chive oil
Popcorn with rosemary or cinnamon oil
Roasted fish with chili oil
Grilled lamb chops with mint oil
Grilled veggies with basil oil
Crostini with goat cheese, fresh thyme, and lemon oil
Recipes to Try:
TELL US: What's your favorite way to use flavored oils?
Dana Angelo White, MS, RD, ATC, is a registered dietitian, certified athletic trainer and owner of Dana White Nutrition, Inc., which specializes in culinary and sports nutrition. See Dana's full bio »

More Homemade Gift Ideas:
You Might Also Like:
More posts from Dana Angelo White.
Similar Posts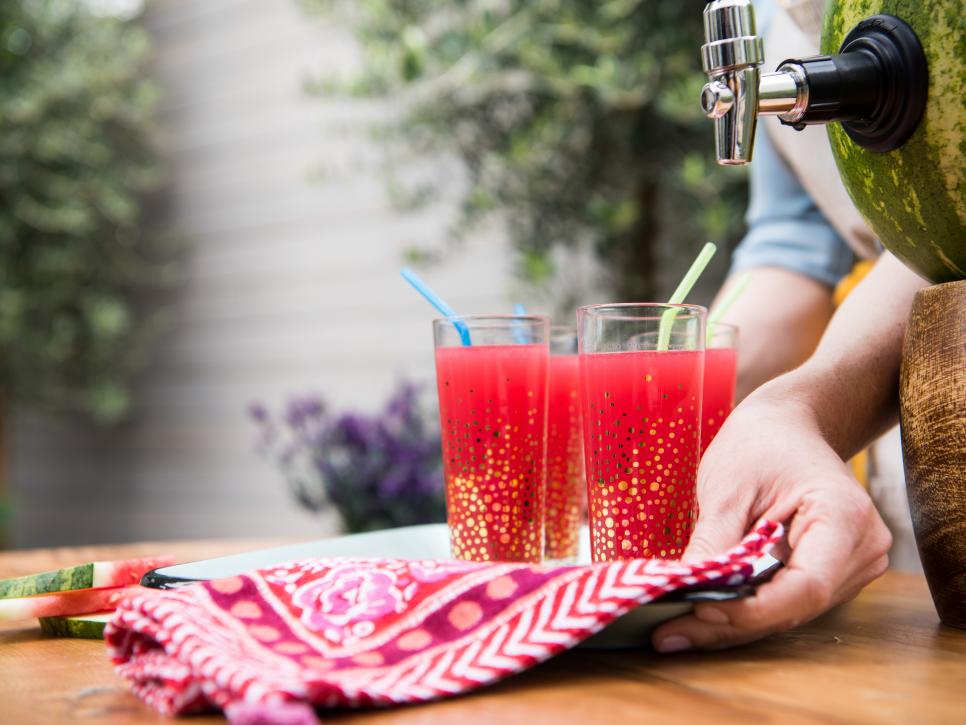 Tips and ideas for enjoying watermelon....