We're serving up fresh healthy gift ideas every day from now until December 12. Catch up on the previous gifts here.
In the midst of all the holiday sweet treats, sometimes you just need something savory to munch on. Making your own spiced nuts is simple and a not-so-expensive holiday gift. Make a double batch and serve some up to guests this holiday season.
The Nuts
When making spiced nuts, it's important to remember that each nut has about 7 calories and a fair amount of fat (even though it's the unsaturated kind). This makes watching portion sizes essential (stick to about 1/4 cup per person).
When cooking up the nuts, you can either blanch them (a brief dunk in hot water) or use a touch of oil to help the spices stick. The decision is yours, but the oil will add more unsaturated fat and 40 calories per teaspoon.
Toby's Spiced Nuts
Yield: 10 Servings
Ingredients
3/4 cup raw (or dry roasted, unsalted) whole almonds
3/4 cup raw (or dry roasted, unsalted) macadamia nuts
1/2 cup raw (or dry roasted, unsalted) walnut halves
1 teaspoon olive oil
3 tablespoons brown sugar
1/4 teaspoon ground cinnamon
1/4 teaspoon ground nutmeg
1/4 teaspoon cayenne pepper
1/4 teaspoon salt
Preheat oven to 375 degrees F. In a small bowl combine nuts and oil, if using; toss to coat. Add sugar, cinnamon, nutmeg, cayenne pepper and salt. Toss to combine. Place nuts on a baking sheet and cook for 8 to 10 minutes or until brown. Remove from oven and let cool 10 minutes before serving.
Nutrition Info Per Serving
Calories: 193
Total Fat: 16.5 grams*
Saturated Fat: 2 gram
Total Carbohydrate:10 grams
Protein: 4 grams
Sodium: 61 milligrams
Cholesterol: 0 milligrams
Fiber: 2 gram
*Note: The total fat content exceeds the HealthyEats guidelines, so snack moderately!
Toby Amidor, MS, RD, CDN, is a registered dietitian and consultant who specializes in food safety and culinary nutrition. See Toby's full bio »
More Homemade Gift Ideas:
You Might Also Like:
More posts from Toby Amidor.
Similar Posts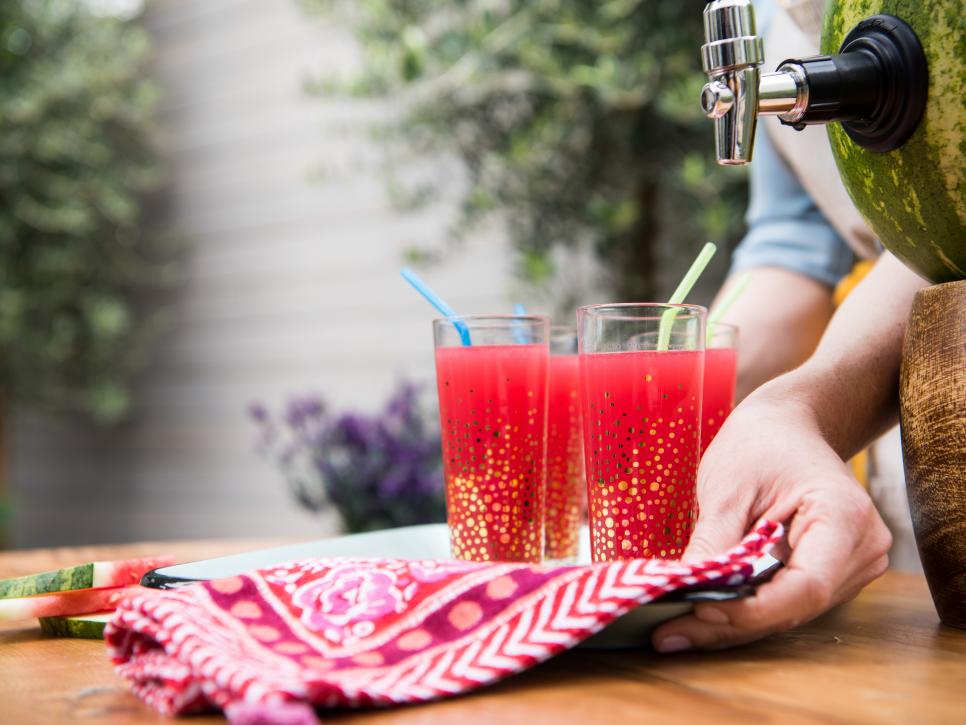 Tips and ideas for enjoying watermelon....